Before you can start using our great feature SmartCharge, you need to set your SmartCharge preferences in the Monta app. We will feed this information to Monta's SmartCharge algorithm, which will determine the best time for your charge point to start the charge.
1. Click on "Me" and select "Settings"
To access the preferences, navigate to "Me", click on "Settings" and select "SmartCharge preferences"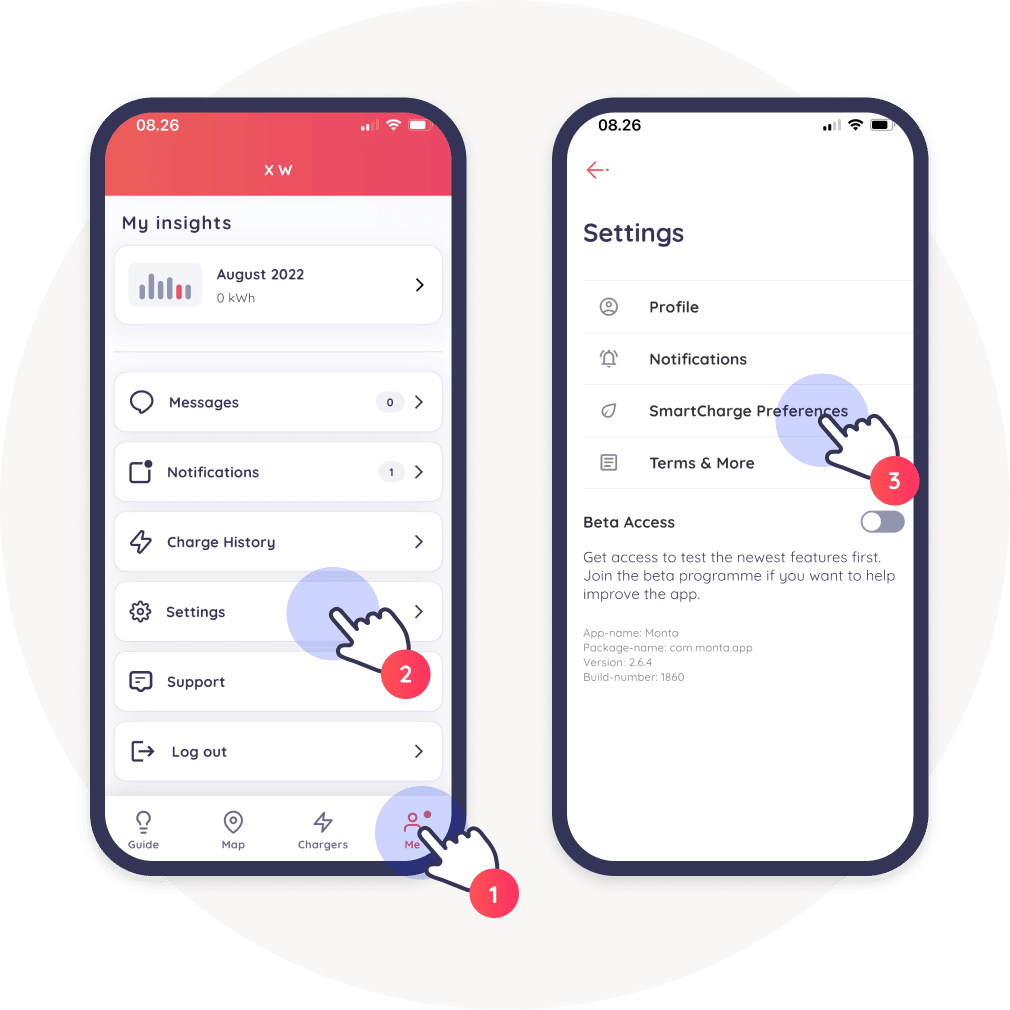 2. Adjust your SmartCharge preferences
Here, you can adjust what is most important for you, by moving the dot within the triangle.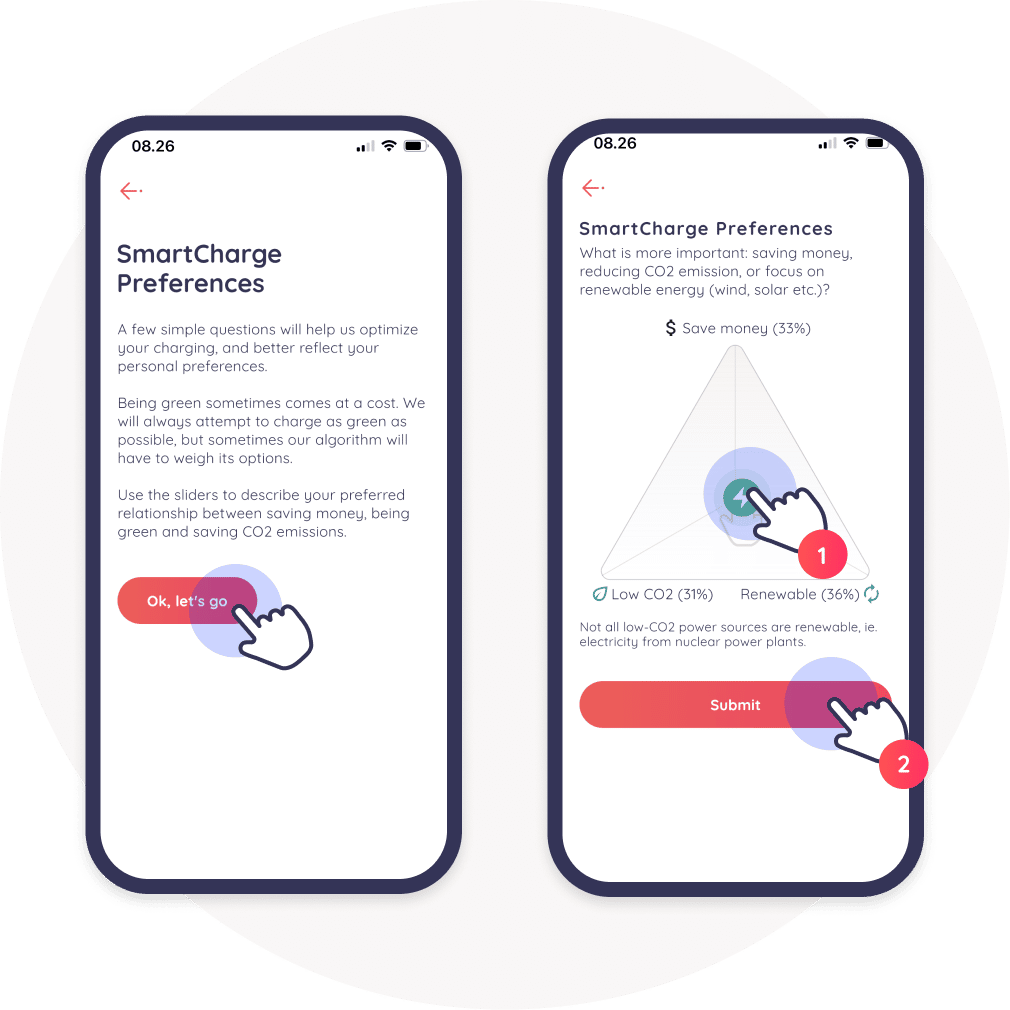 Once your preferences are saved, you're good to go.
Don't worry, you are always able to change your preferences at a later point.
3. What's next?