SmartQueue enables you to queue up for a charge point that is currently in use. If the charge point owner has enabled this feature, you can line up with other drivers to make sure you get a turn to charge.
1. Navigate to the Monta Map and open the map filter.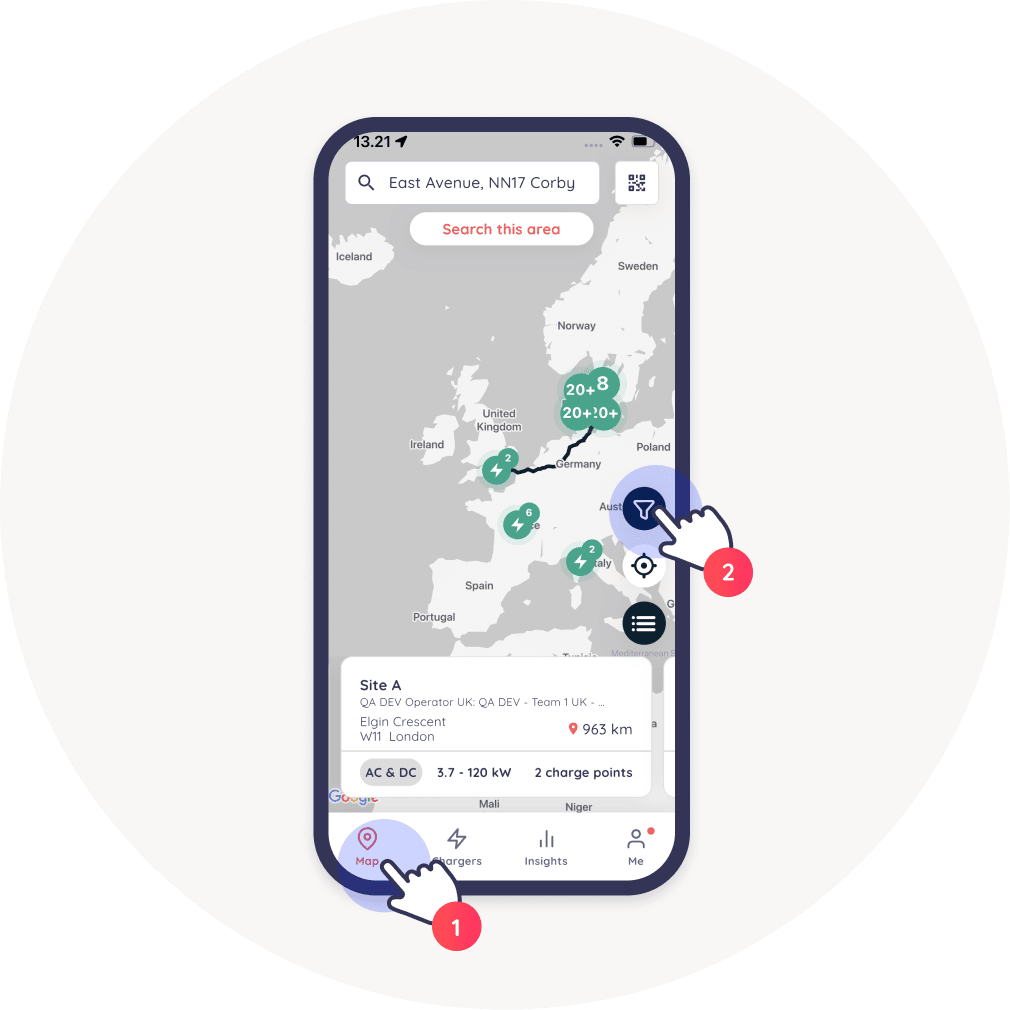 2. Toggle on Queue and Busy
If you toggle on the options for Queue and Busy, you will see all charge points that are currently in use, but have enabled the SmartQueue feature.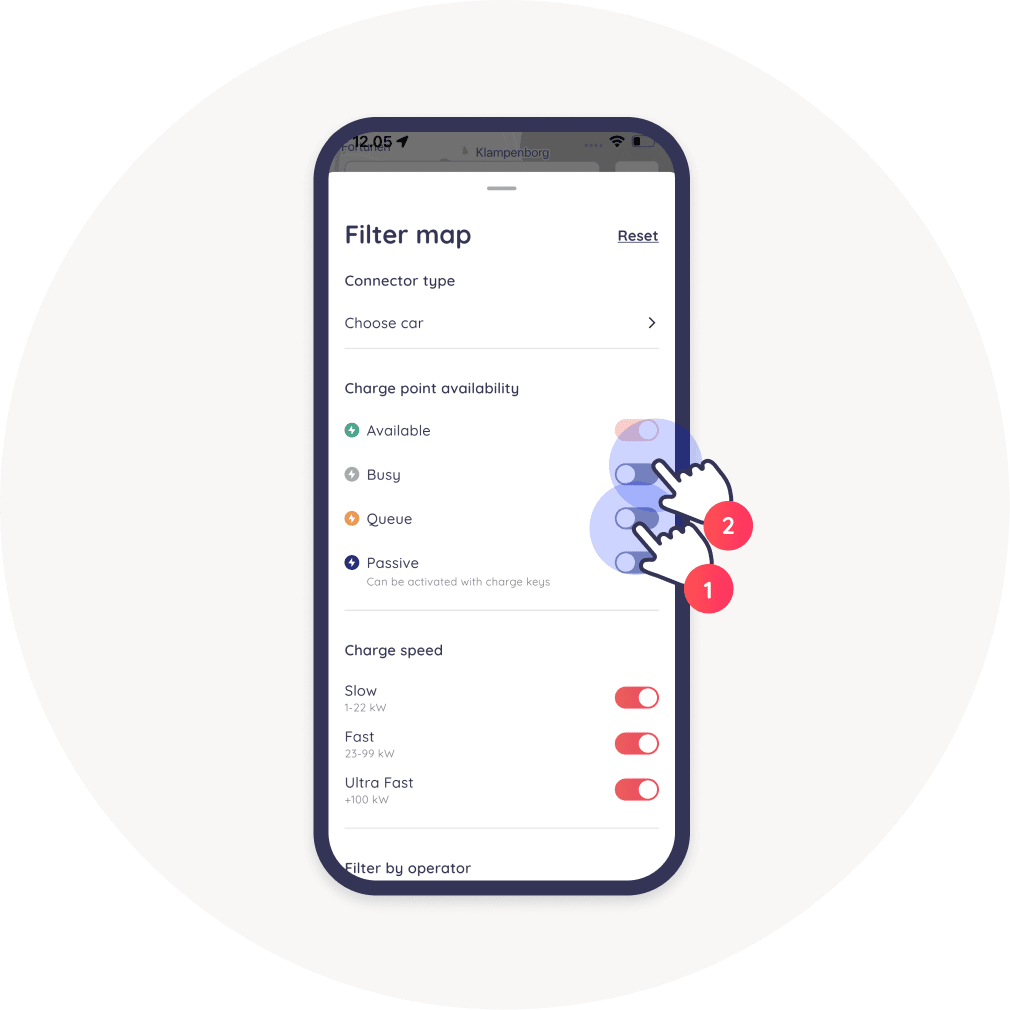 3. Open the charge point site and join the queue
If all the charge points in the charging site are occupied you will be able to join the queue for a charge point. Select the charge point group and select and click on "Join Queue".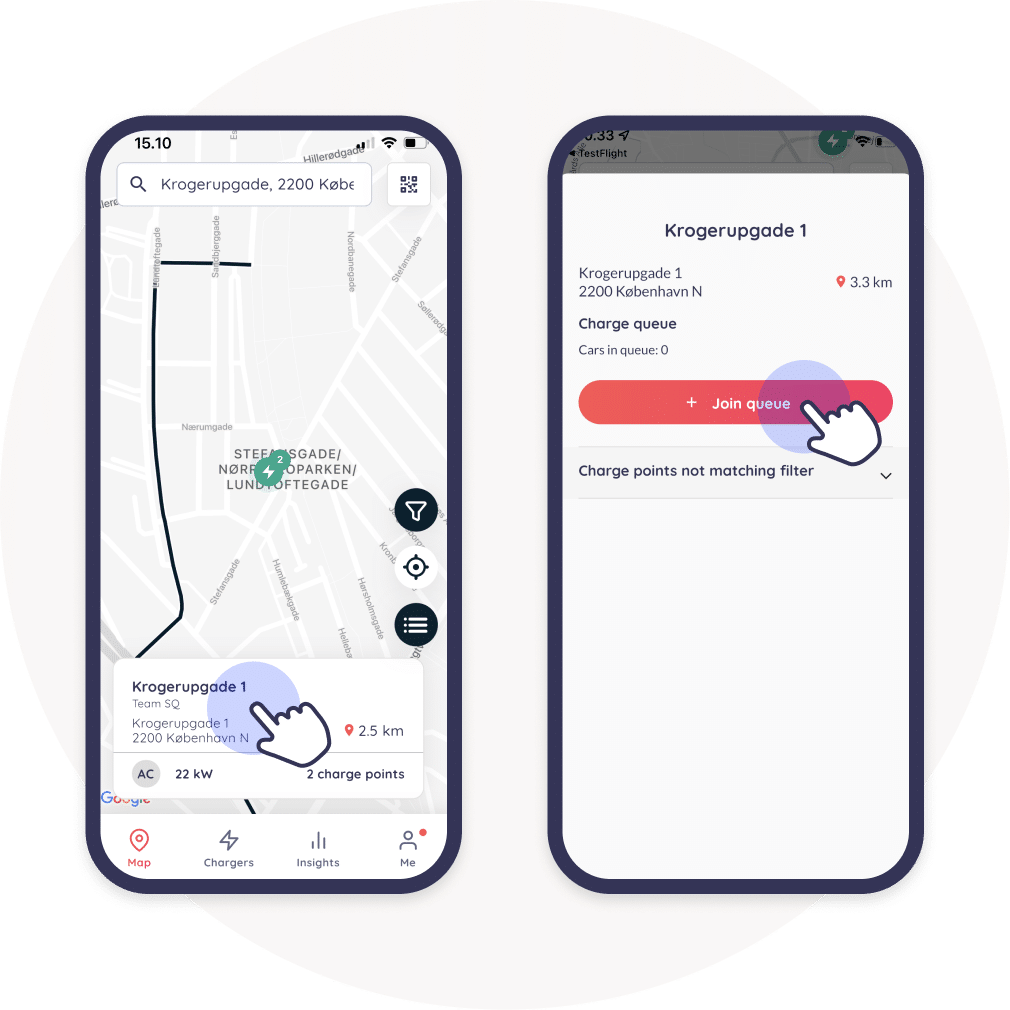 4. Get notified when charge point is ready
As soon as one of the charge points is ready for your turn you will get in App notification which will inform that you are next in line for the charge point.
You have 15 minutes to start charging. If the time expires, it is the turn of the next person in the queue.
Click on "Open".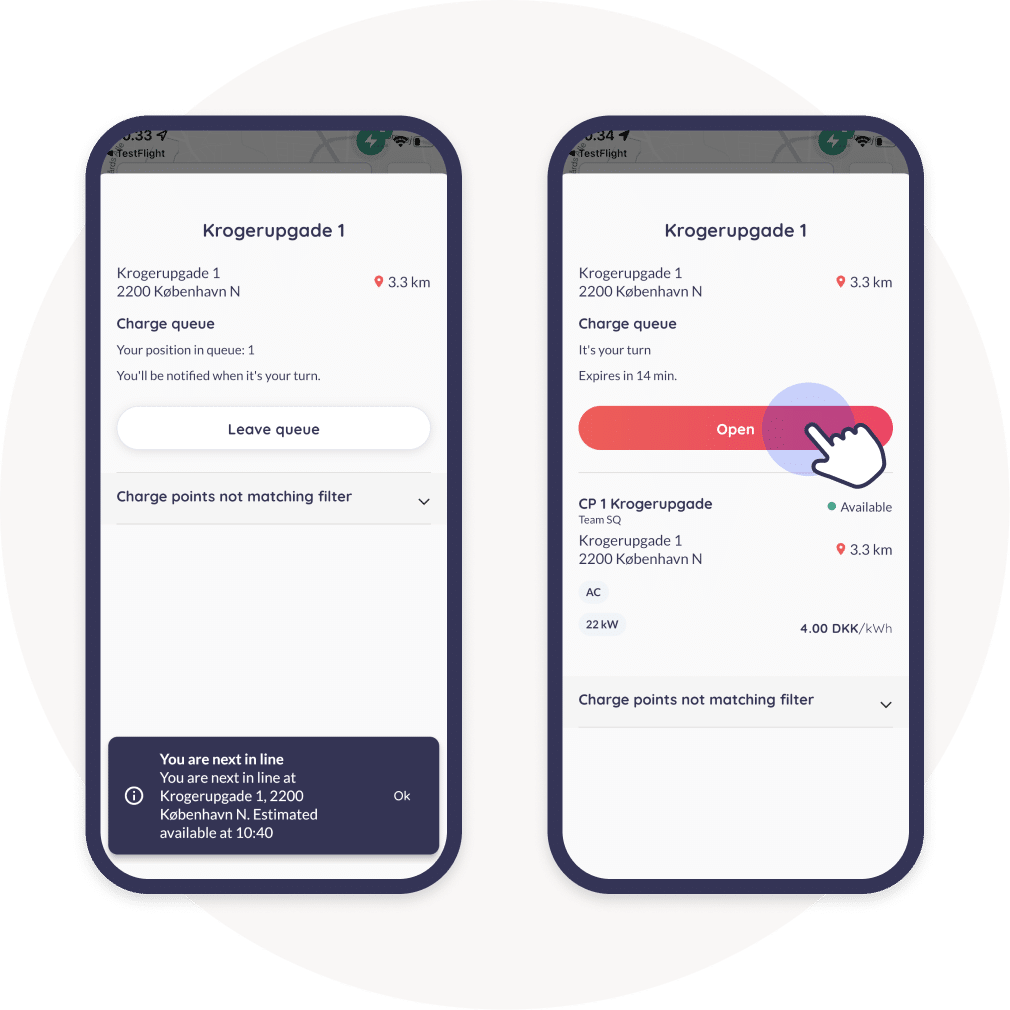 5. Adjust the charging settings
On this screen, you can manage your turn to charge in the queue.
If you are not able to start charging within 15 minutes when your turn comes, you can use "Skip turn". This will give the turn to the next person in the queue, and you will be second in line. You can also "Leave queue" if you no longer wish to charge.
On the screen you can specify the vehicle and the amount you need to charge. Click on "Go to payment".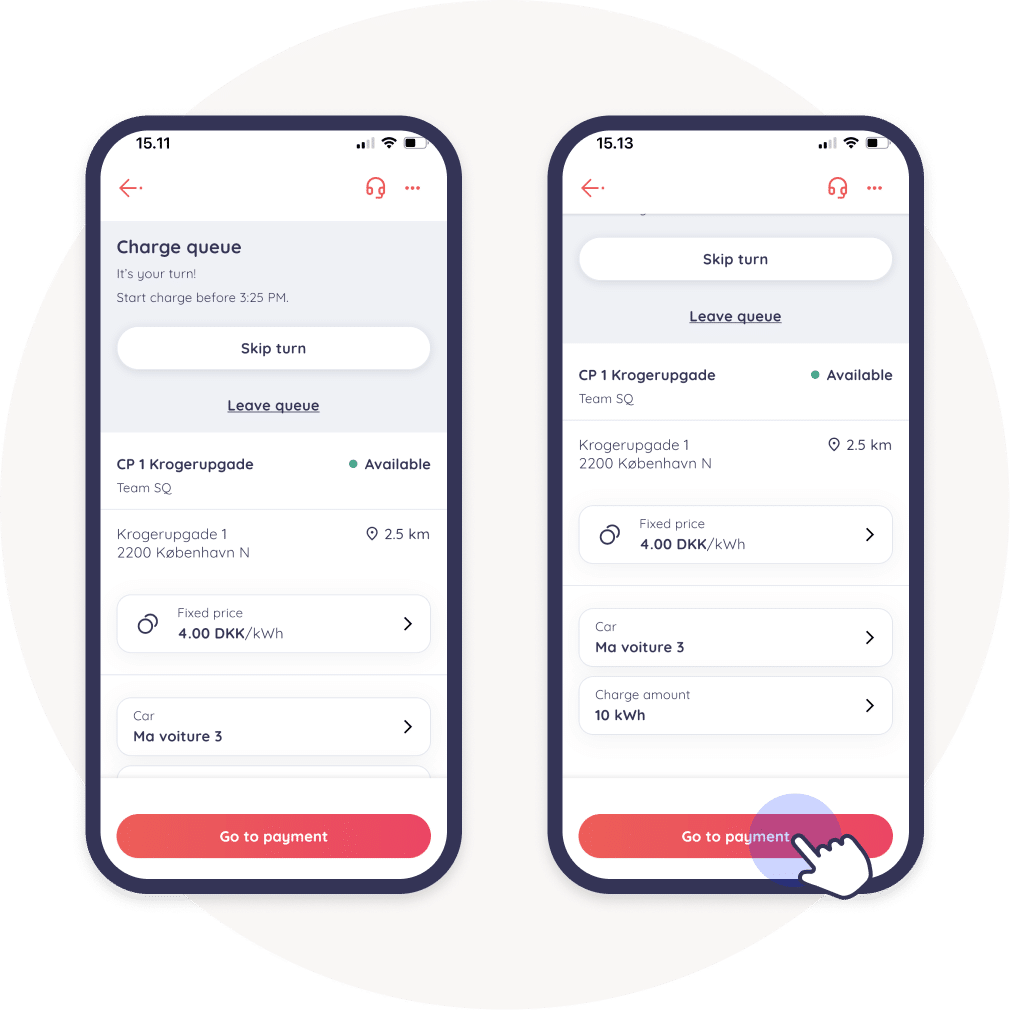 6. Start charging
Finally, you need to specify the payment method you want to use for the charge and confirm the details. Swipe on "Slide to start" to begin charging.