Do you want to be able to register more than 3 charge points, have more than 10 people in your team or pay less than 10% transaction fee when people charge on your charge point?
1. Under navigation "Chargers" choose the Team menu and select a Team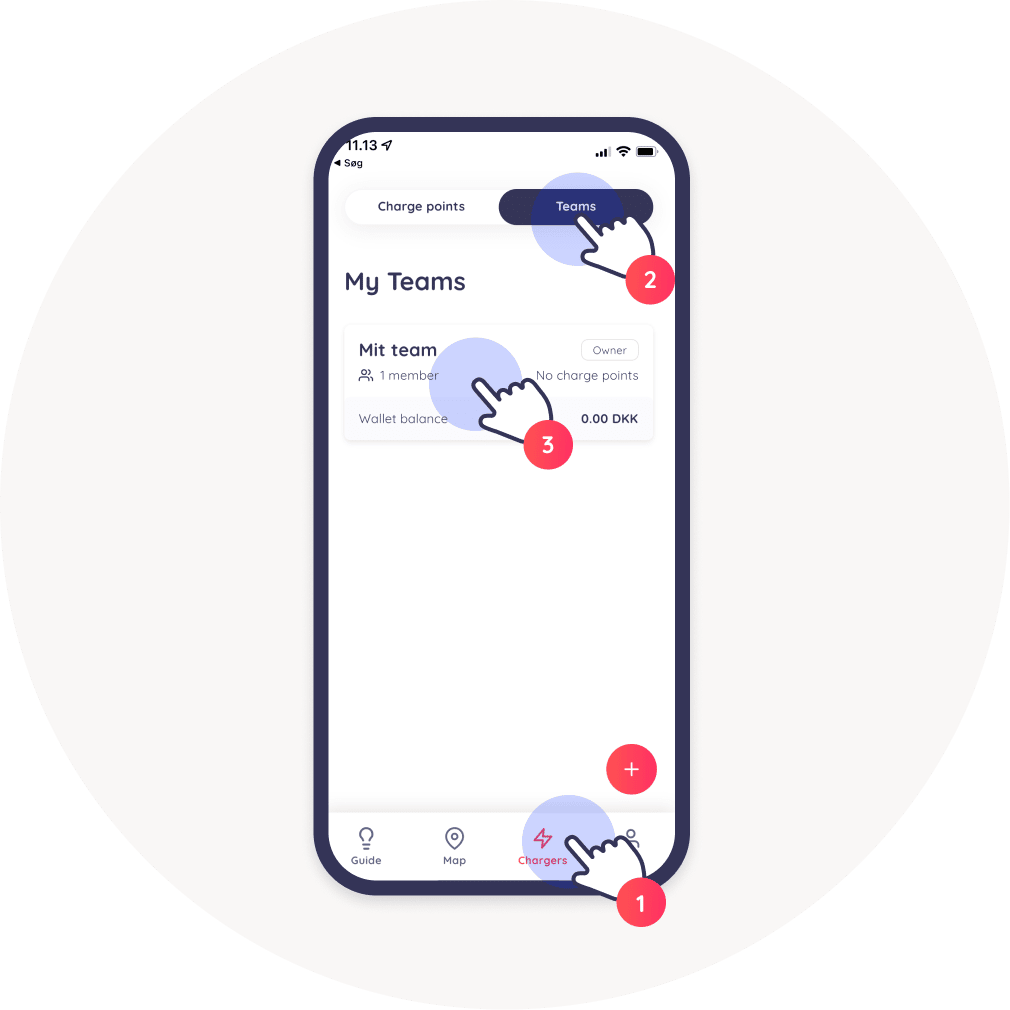 2. Click on your current subscription plan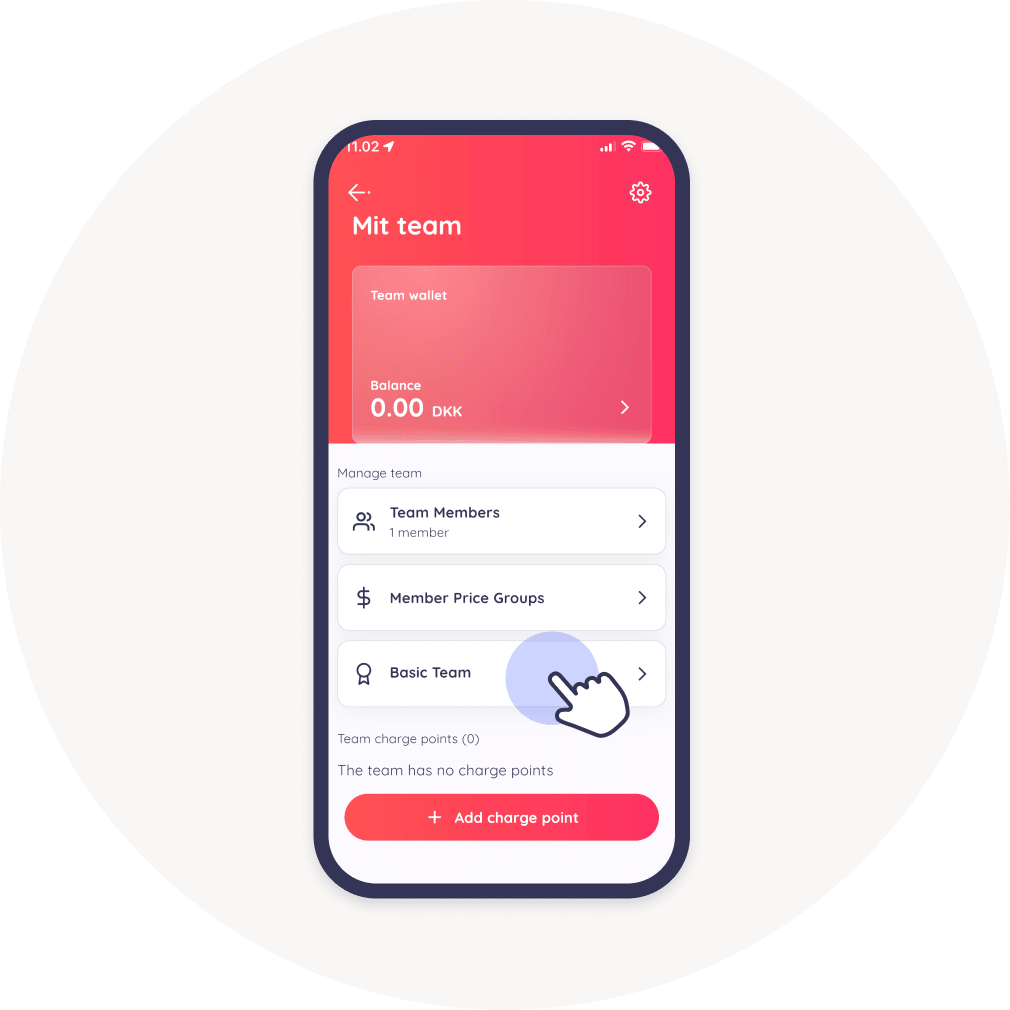 3. Select a plan and click on "Read more"
When you open to this page you can scroll left and right, so you can see what are main perks of upgrading your team to Pro or Business.
You can find more information about the plans by clicking on "Read more".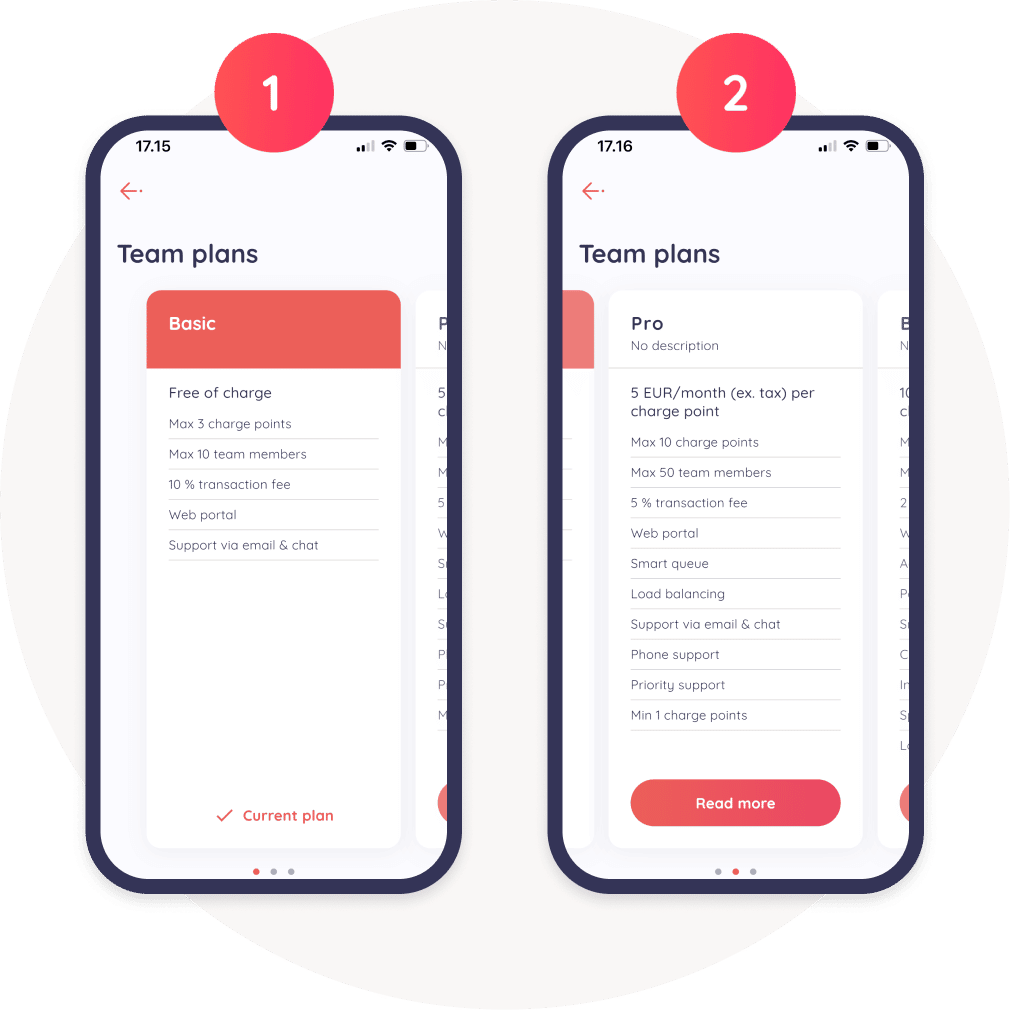 4. Read the conditions and select "Upgrade to X"
After you carefully read the conditions, you can click on the button to upgrade.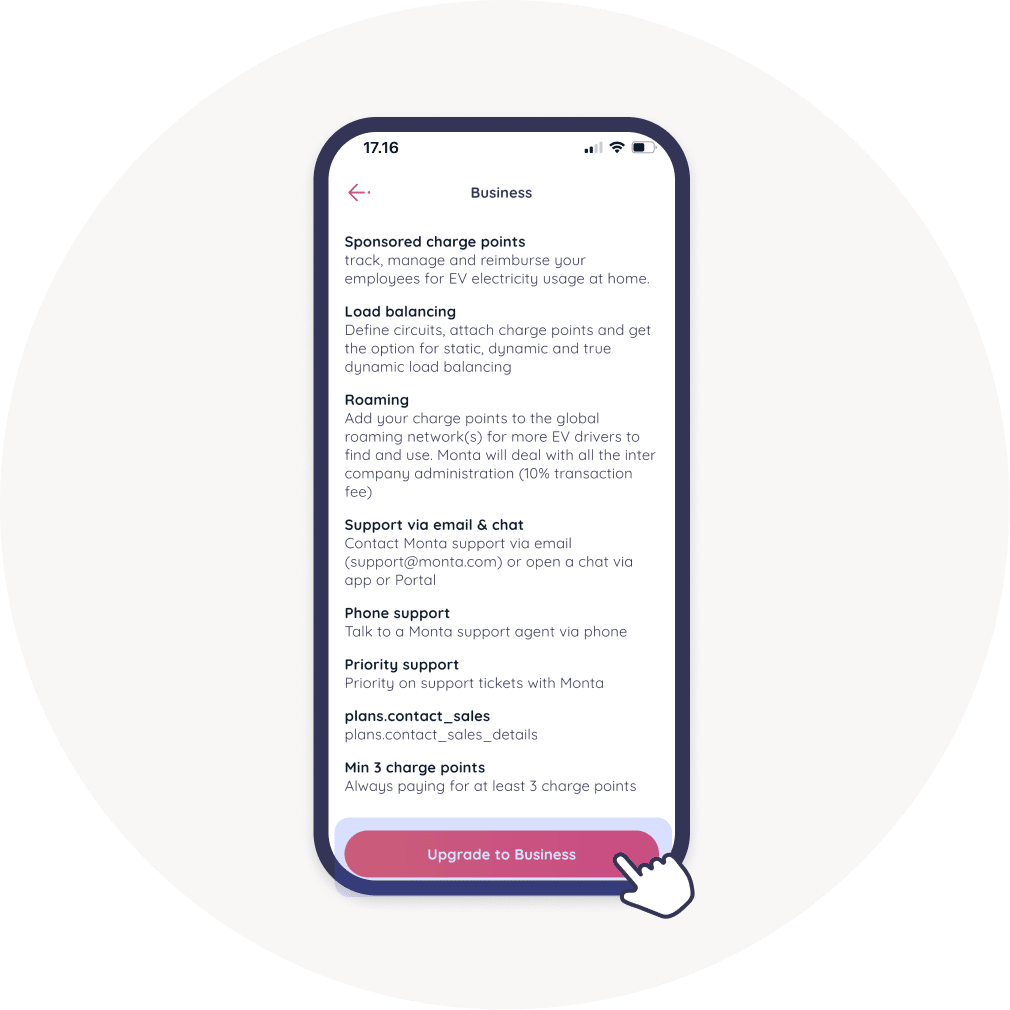 5. Your plan is active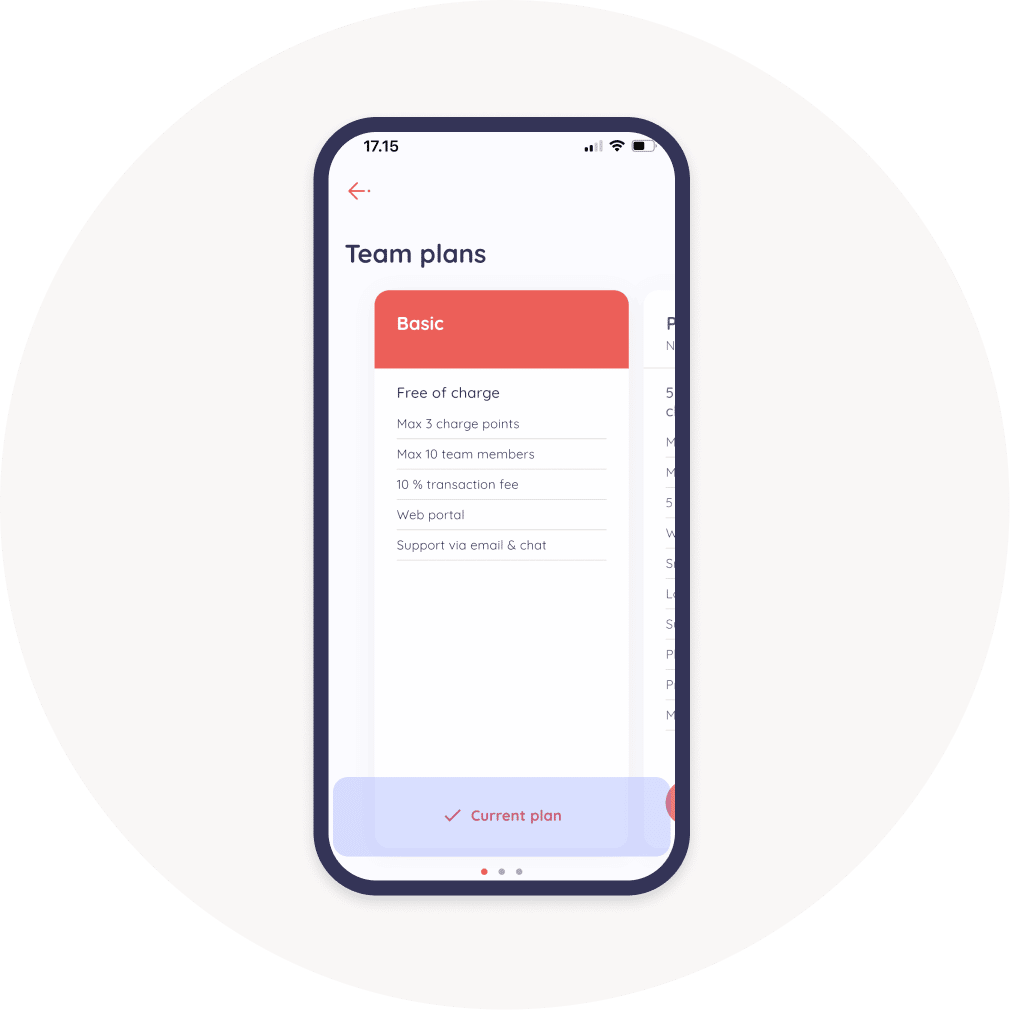 When you see this sign under the plan you have chosen, this means that you can already take advantage of the perks that come with the upgrade.