3. Set a cost price for your charge point
You can set up a cost price in the Monta app, so you can estimate how much the electricity consumption of the charge point is going to cost you. This number will just be used for calculating within the Insights section, it will not generate a transaction.
Click on the "Current price" tab

Set your electricity cost for charging
Here you can set up your electricity cost as Spot price or Fixed kWh price.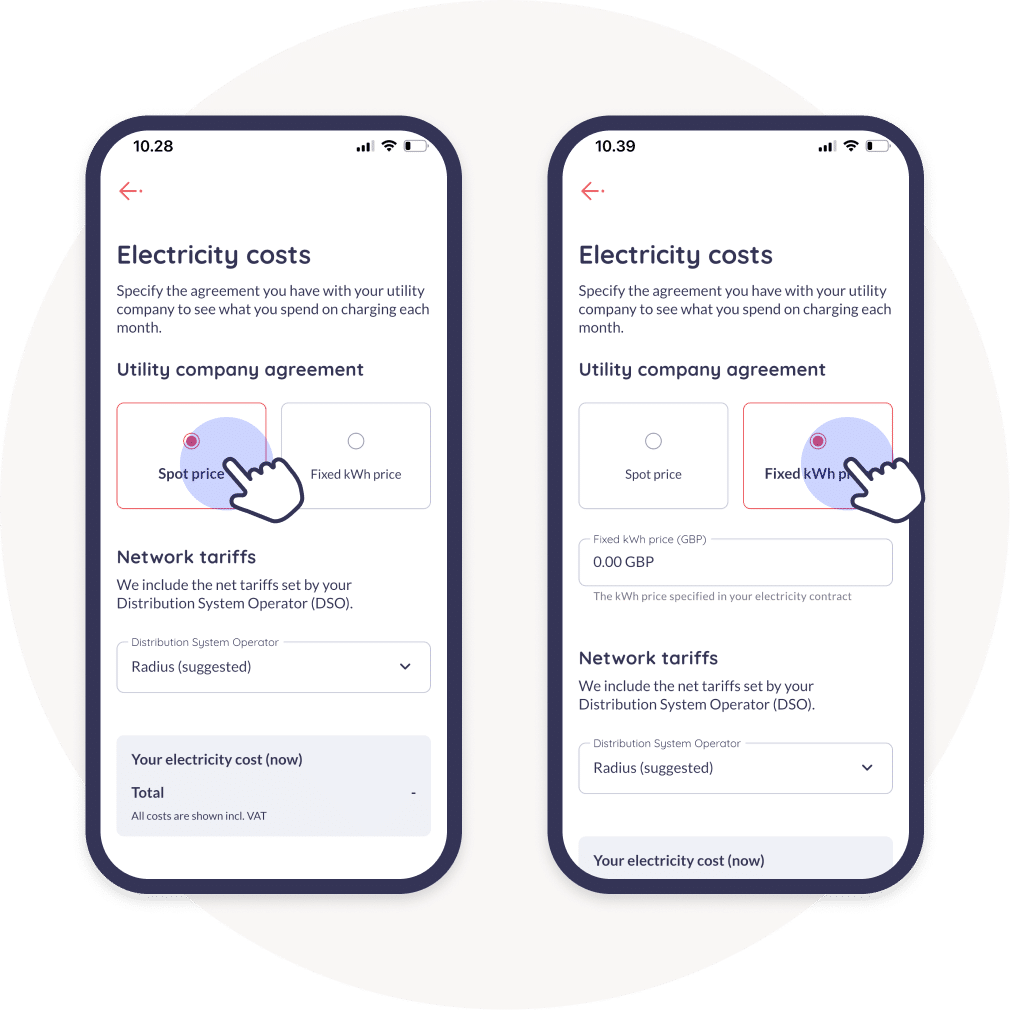 Set your electricity tariffs and costs
Select your Distribution System Operator (DSO). This is the company that transports the electricity to your home. Monta will automatically suggest the correct DSO, based on your charge point's location.
This will determine the additional tariffs that are charged on top of your spot price.
Click on "Advanced settings" to add other costs if you need to.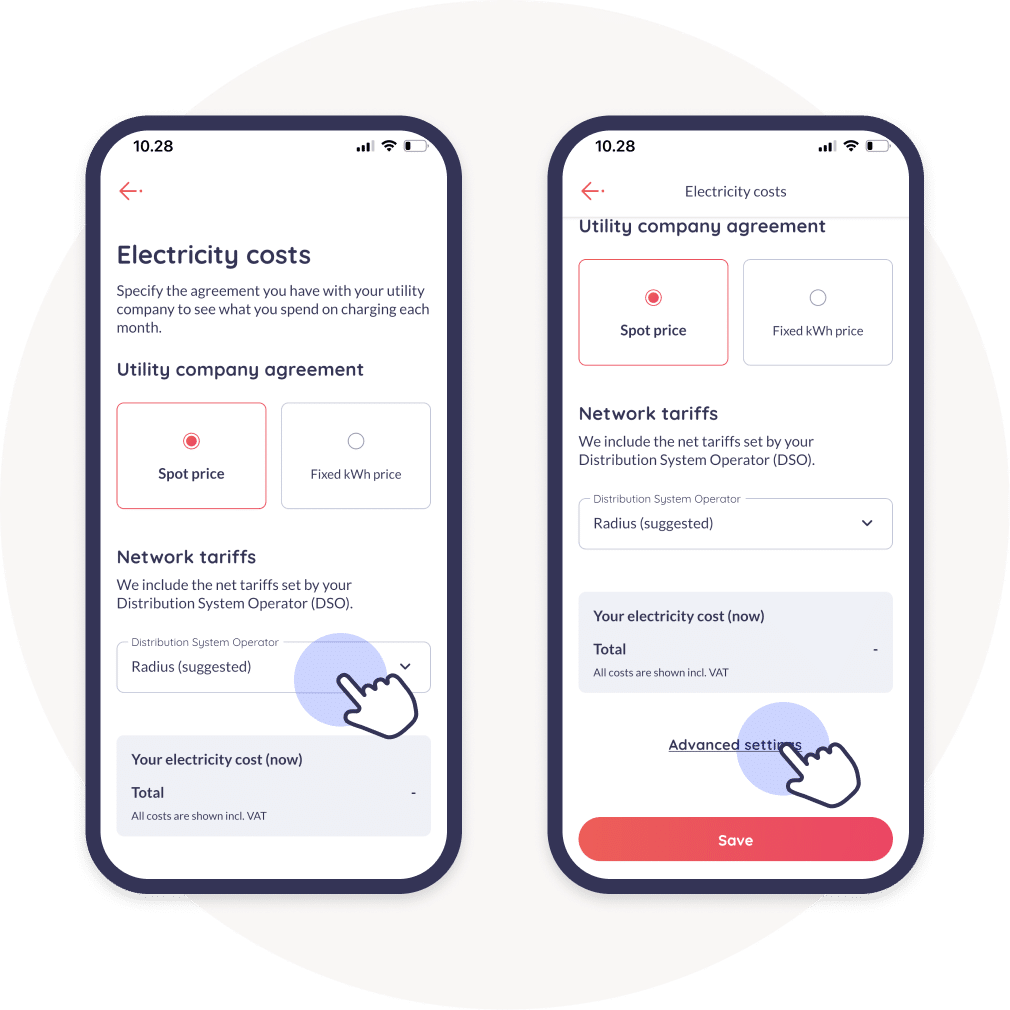 Set "Additional settings"
If you have any additional costs, you can add them here. You can check this with your electricity provider. This will be accounted in the cost calculation.
Remember to click on "Save".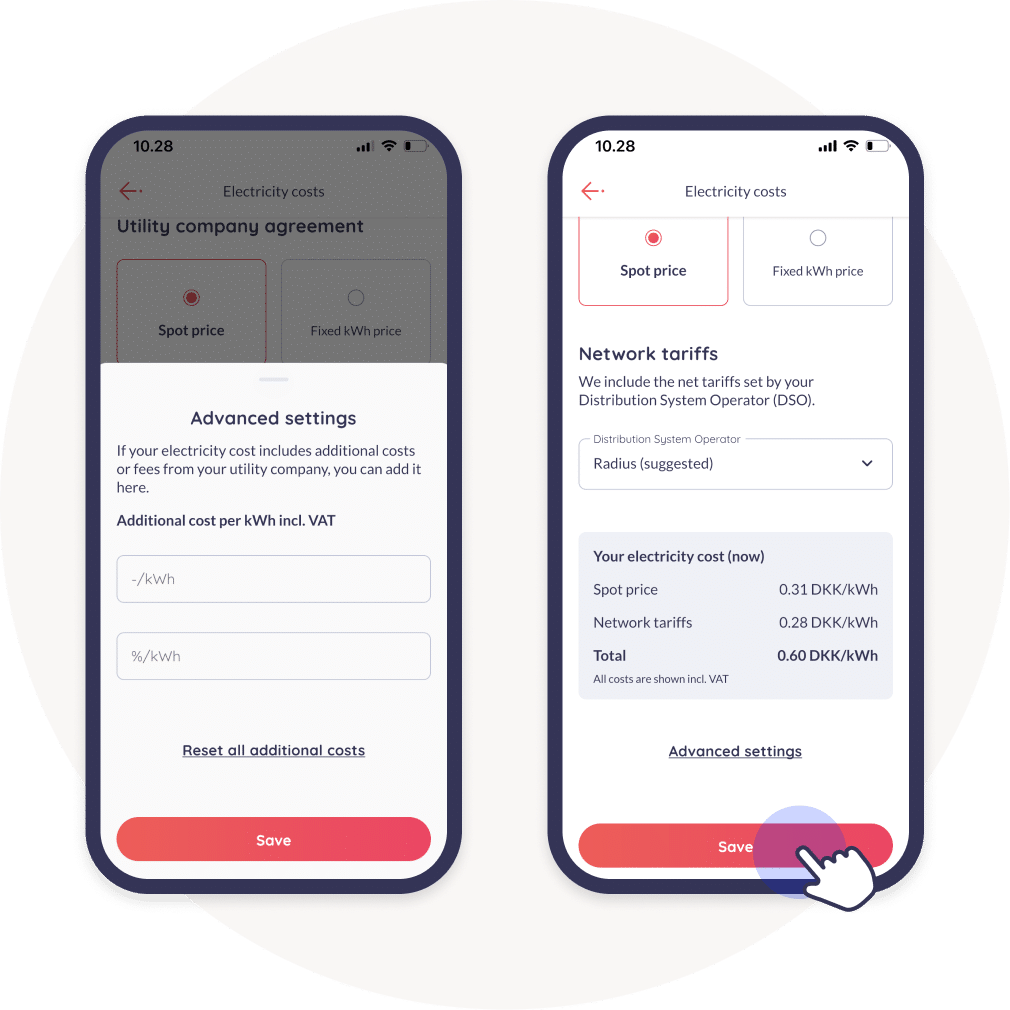 4. See your Private charging Insights
Here, you can see different statics about your private consumption. Please note that there are 2 tabs with statistics.
My sessions
This tab is for the charges performed by your Monta account on the charge point.
All sessions
If you are sharing the charge point with other Team members or you have made it Public, we suggest to view this tab, as it will include all sessions by users that have charged on the charge points.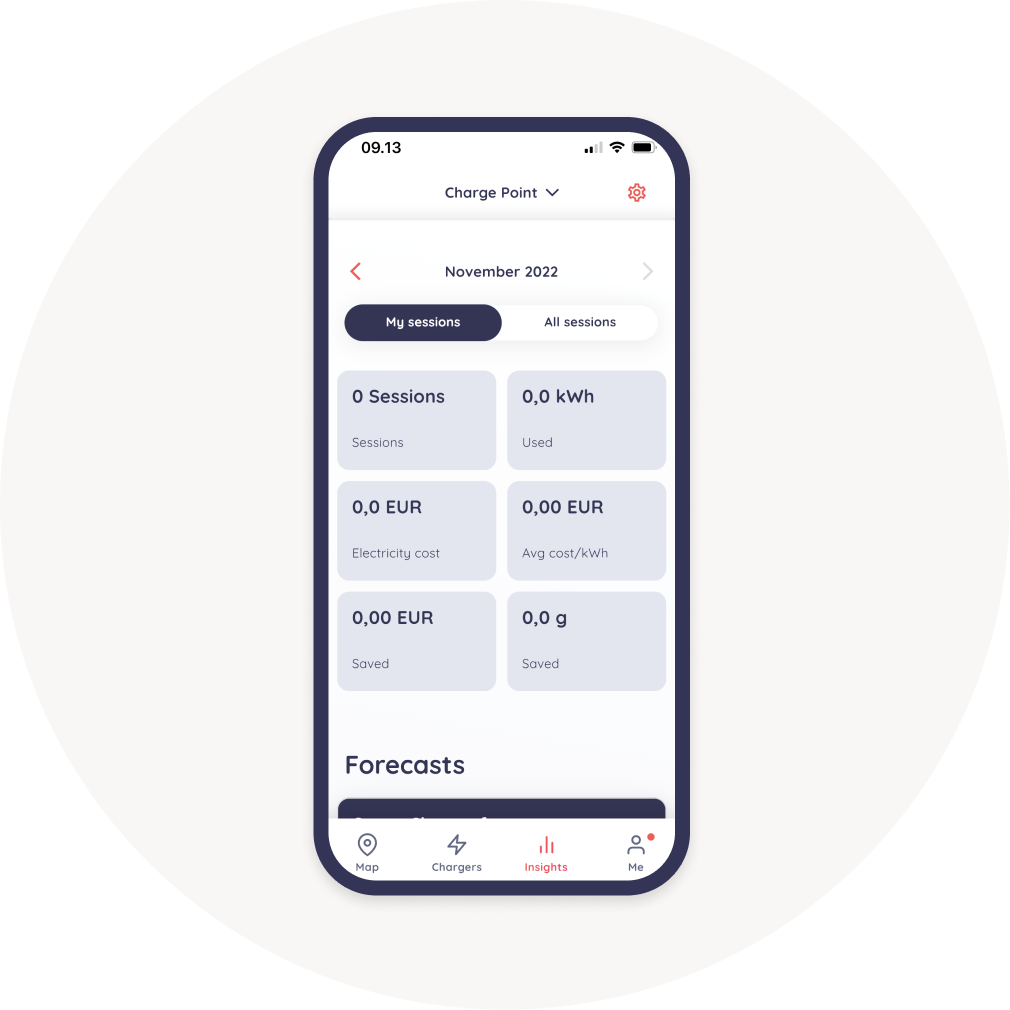 Sessions
If you click on the sessions section, you will see how many charges have been performed on your charge point.
Used
The next section shows you how many kWh you have charged on your charge point, using Monta. Please note that if your charge point disconnected from Monta and you have charged outside of Monta, the charge will not appear in this summary. If you have any doubts about your consumption, reach out to our Support Team.
Electricity cost
This is where you can see the estimated electricity cost for your charge point. This is the result of multiplying the cost group you have created in the previous step of this guide, by the kWh charged on the charge point for the month.
Avg. cost/ kWh
This section shows you the average spot price at the times you have charged.
Saved money
Here, you can see your spot price savings, based on performing SmartCharge. 
Saved CO2