What are Insights?
Interested in getting an in-depth analysis of your charging, statistics of the average price per kWh, tracking your energy consumption or money saved? With Insights you can do all of this and much more! You can even see predictions on CO2 emissions or renewable energy available!
In the Monta app, you can follow your consumption on both public and private charge points. This guide is focused on understanding public charging Insights. Here, you can read more about understanding the consumption on your personal charge point at home. 
1. Click on the "Insights" tab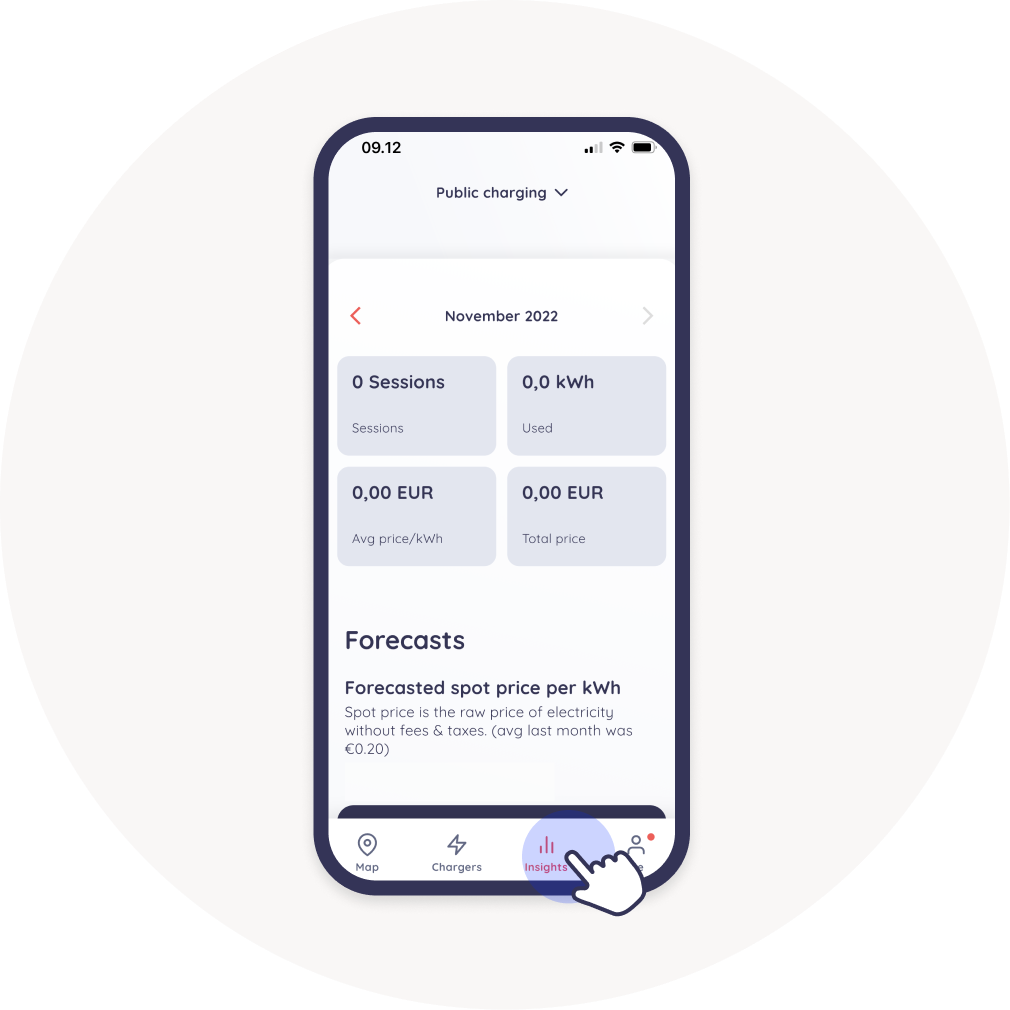 2. See your Public charging Insights
On top of the screen, you will see that you are looking at the insights for Public charging. This means that you can see details for your charging sessions, that were performed while you were Roaming.