Are you a charge point owner and ready to start using Monta? Rather than spinning your wheels and guessing at where to start, follow this quick guide how to set up and optimize Monta for home charging!
Follow this checklist and don't miss out on any step setting up Monta for the first time.
1. Add and connect your charge point to Monta
The first thing you need to do is to add and connect your charge point to your Monta account. To do so, please check out the collection of installation guides we have available.
When your charge point is connected, you will see it under navigation "Chargers" as Available.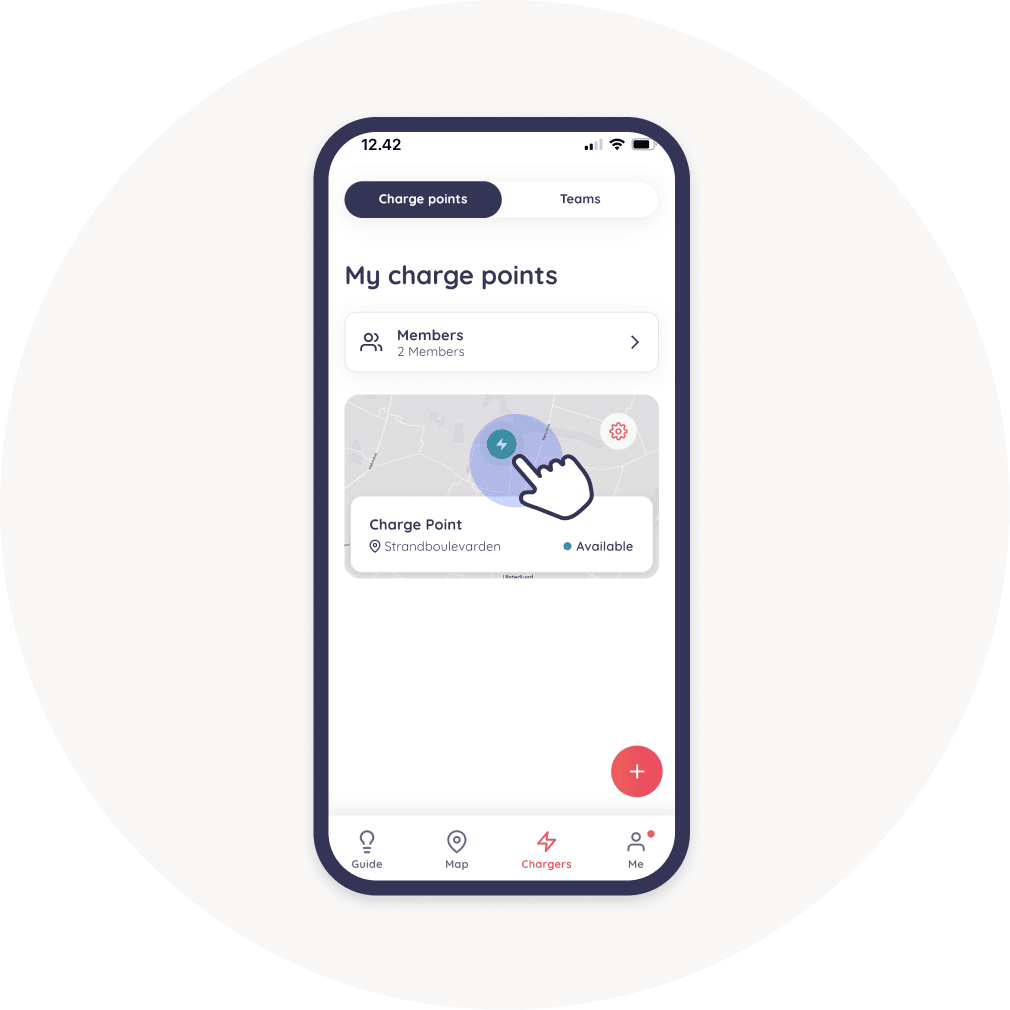 2. Adjust the charging settings
Click on your charger and adjust your charging settings. Please note that in this guide, we are using the "Charge now" option for charging.
Make sure that you have chosen the "Charge now" tab from the top of the screen.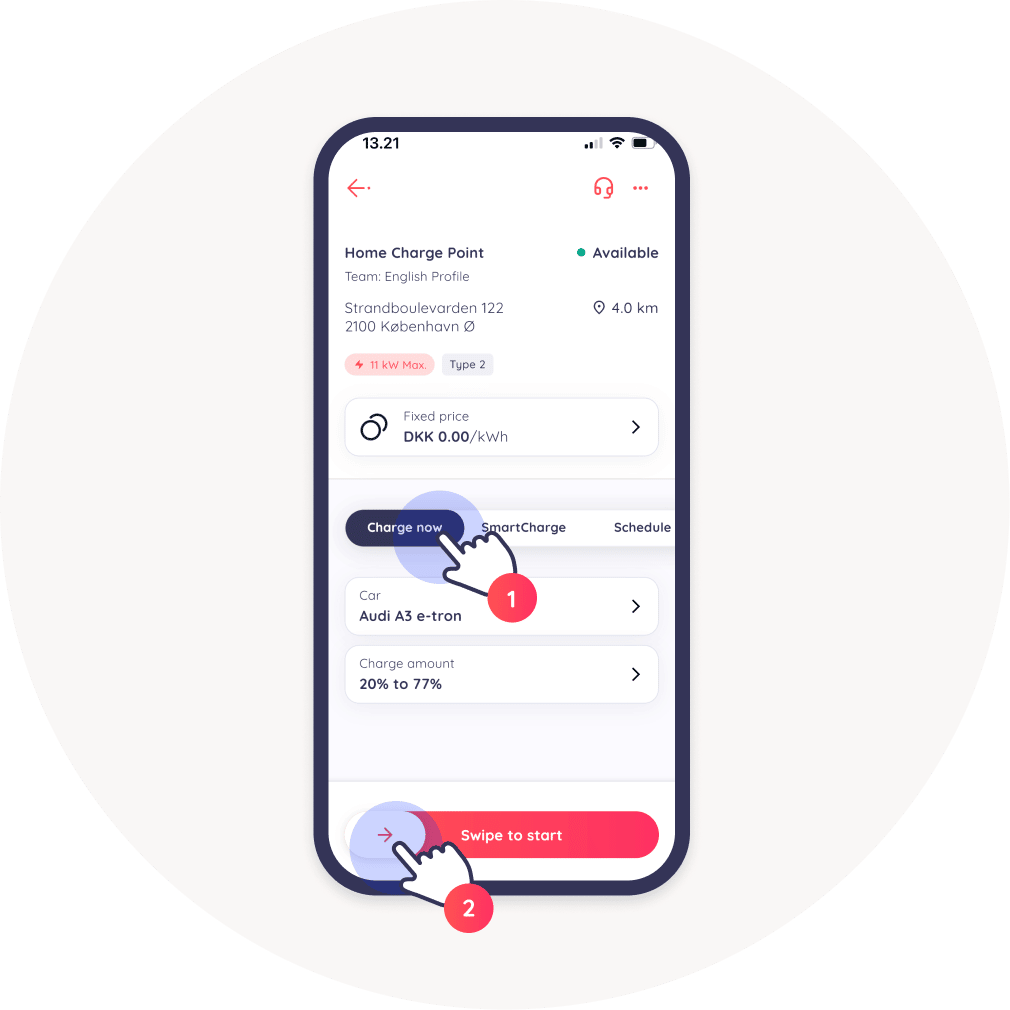 Car
It is not mandatory to add your vehicle to the app to be able to charge it. If you have not put in a vehicle, you can click on the section on the screen and fill in the information. You can also follow this guide.
Charge amount
In this section, you can put in how many kWh you want to charge. You can select between charging a  by percentage, a fixed amount of kWh or to charge til full. Please note that if you want to charge by percentage or til full, you need to add your vehicle in the Monta app.
3. Start the charge
To start the charging session, just swipe on "Swipe to start".
Once you do that you will see your charging screen. There, you can follow an estimation of how many kWh your car has charged.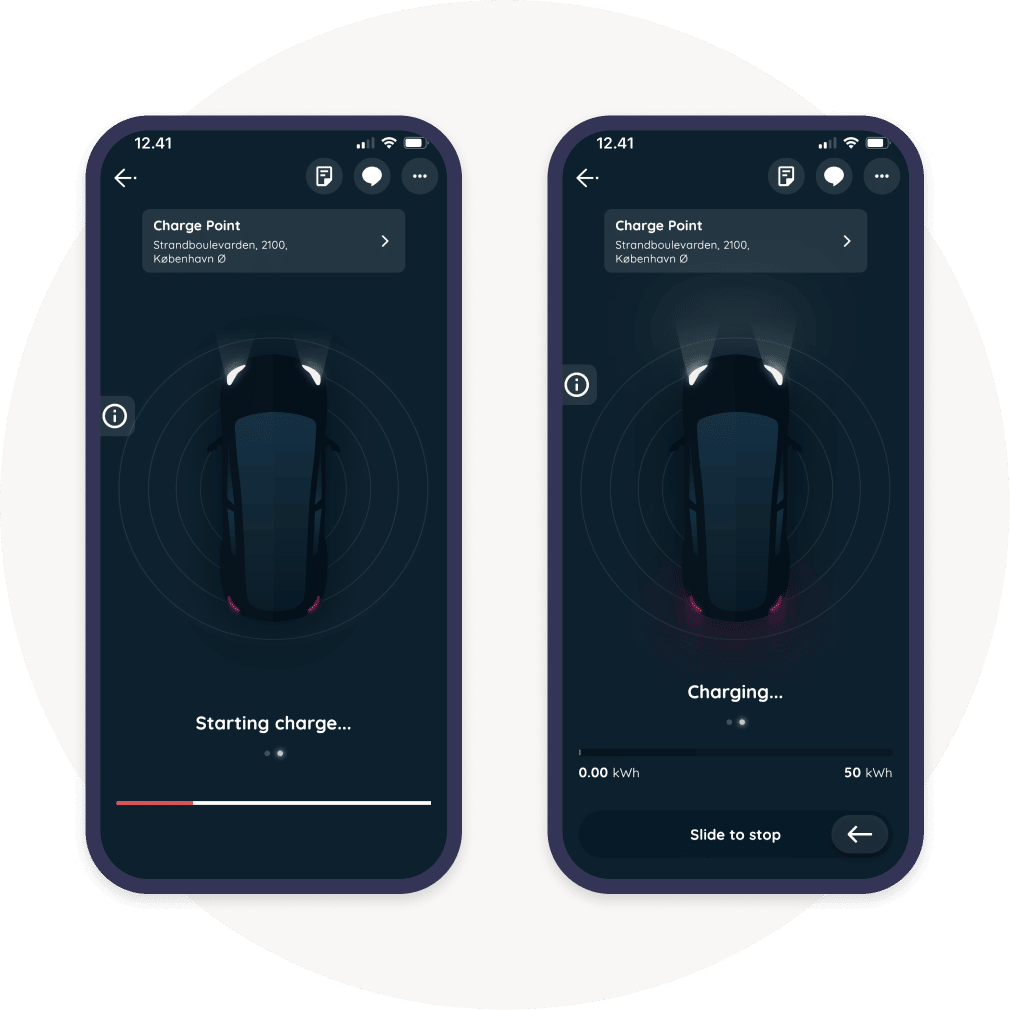 If you want to stop the charge before it is completed, you can swipe on "Slide to stop" at the bottom of the screen.
4. Troubleshooting
If you face any issues while trying to start a charge, please click on the "Help" button on the top of the charge point screen.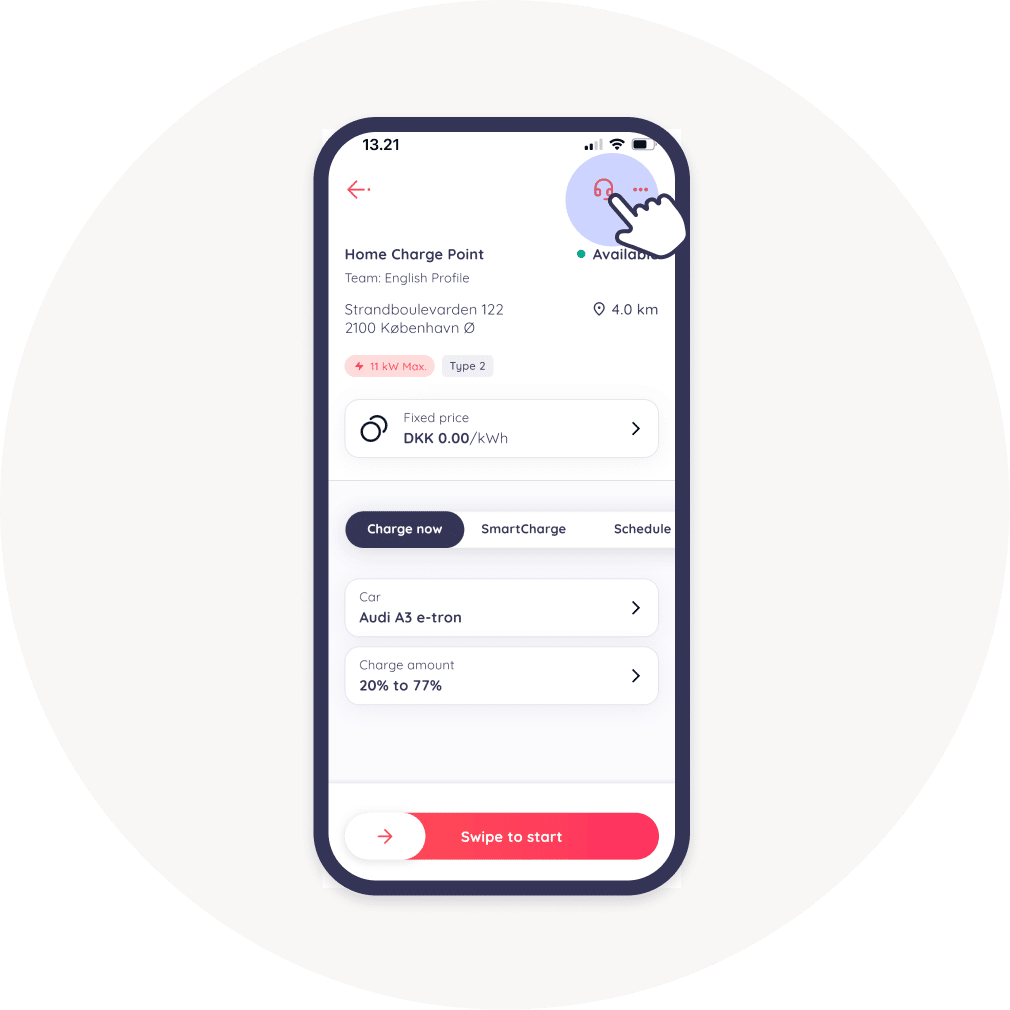 There, you will find some troubleshooting suggestions. If you are still facing difficulties, please reach out to Monta support, we are here to help!