One of the most common reason for this to happen is software/ firmware updates from the manufacturer of your charging point. In this instance, you can either:
A: Unpair your charge point from Monta and use your charge point's app to charge your car and reintegrate it again with Monta once the update is complete.
B: You could wait for the software/ firmware updates to be complete (this could be anywhere from 30 minutes to a couple of days).
If it's not a software/firmware update from your charge point manufacturer, then there is a very good chance the following may help:
When you plug the car into the charge point, the system checks the status of the charge point. The charge point may sometimes report as "Busy" when it's not. Stopping the charge, rebooting or unlocking the charge point should solve this:
1. Under navigation "Chargers", click on the Setting icon (⚙️)

2. Select "Monta Connection"
Scroll down and click "Reboot charger" and if it does not help, "Force stop charging".
These actions should bring your charger back to being "Available".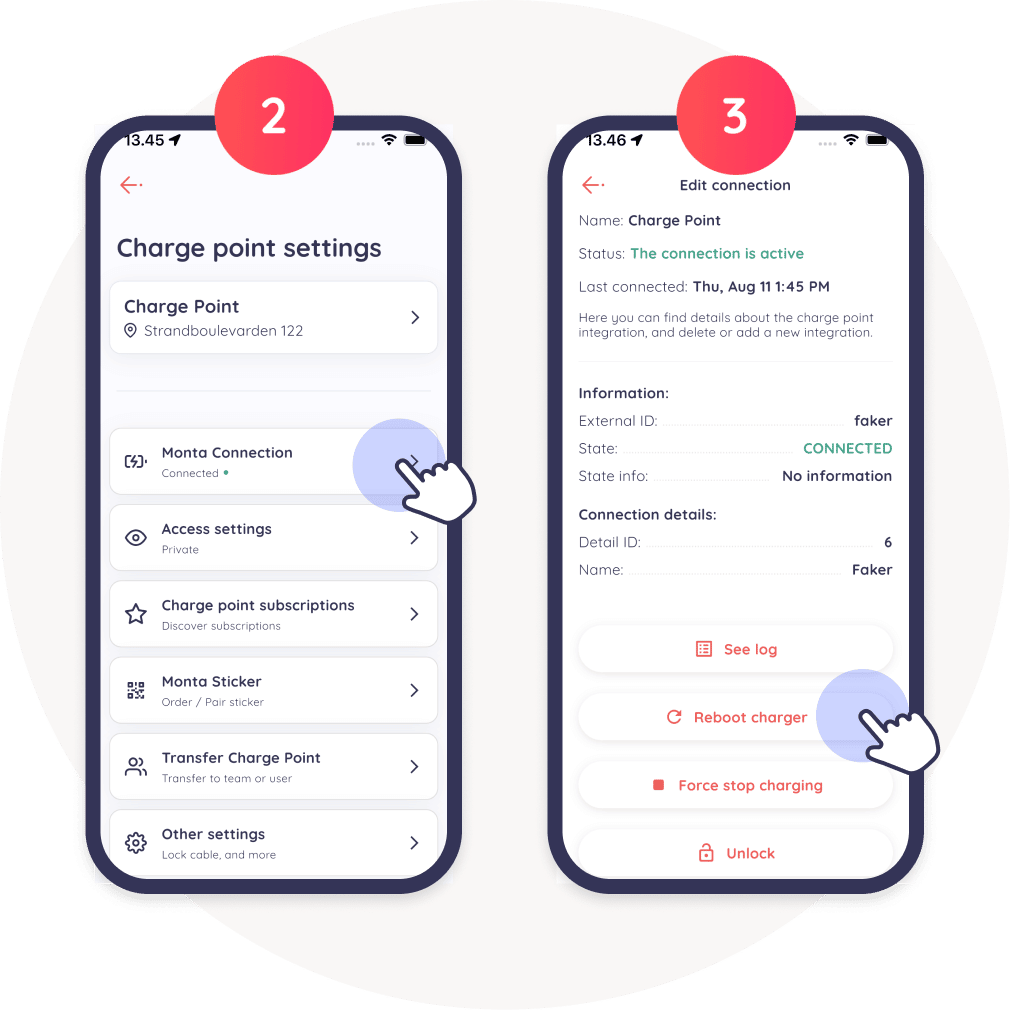 If this fails, sometimes unplugging and replugging your charge point and completely closing the app may work. If not, then get in touch and our support team will do their best to get your charger back to available.