Please note that this guide can help you with releasing the cable, if it is stuck on your personal charge point that is registered in Monta.
To troubleshoot a stuck cable on a public charge point (roaming), please refer to this guide.
Follow these steps and if they don't work, reach out to us:
1. Under navigation "Chargers", click on the Setting icon (⚙️)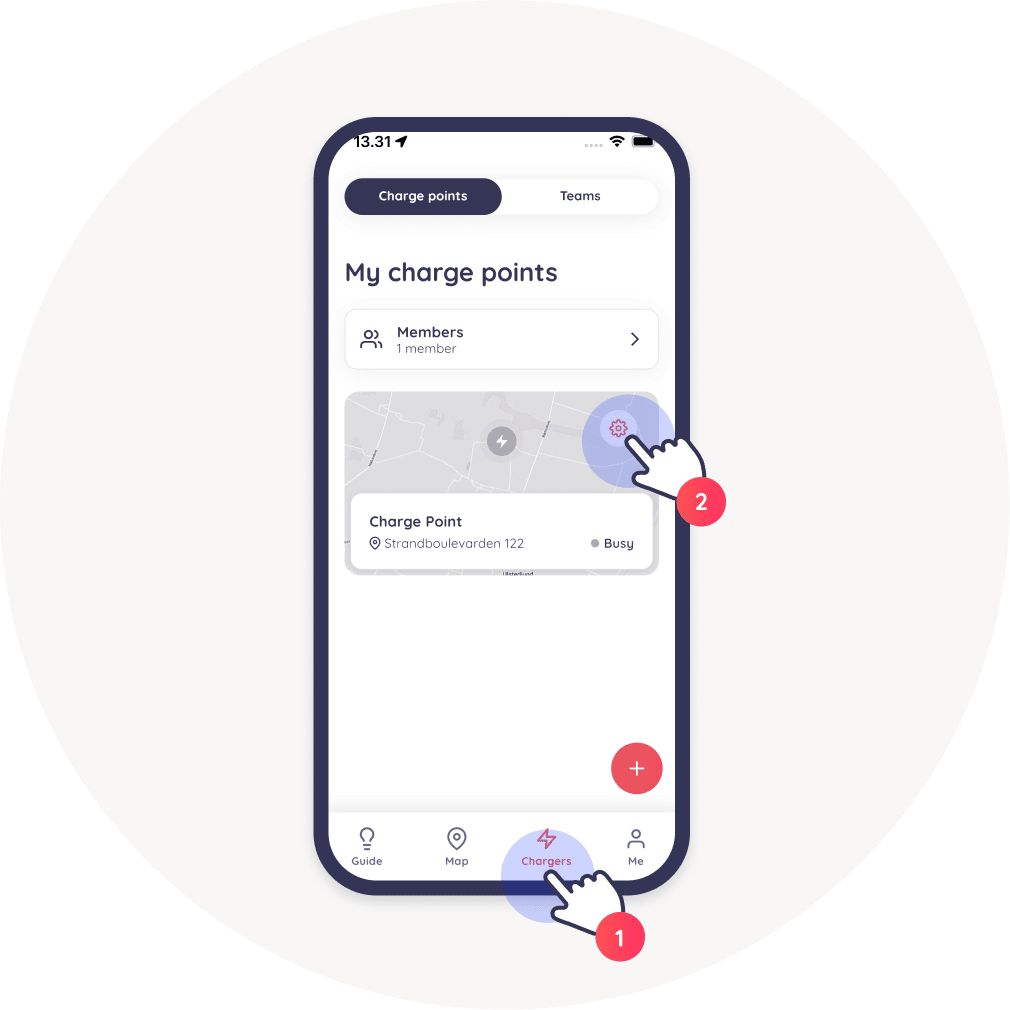 2. Select "Monta Connection"
3. Scroll down to and click "Unlock"