1. Notes
You will be able to pay by Apple Pay or your credit card. However, you will need to first a set up a payment method in order to charge your car on a public charge point, using Monta.
The best way to do this is to set it up before you charge. Don't worry, you only need to do this once, or until you want to use another payment method.
If you see a Monta sticker with a QR code, you can also start a charge by scanning it.
2. Under navigation "Map", look for an available charge point
You can filter out charge points according to your needs.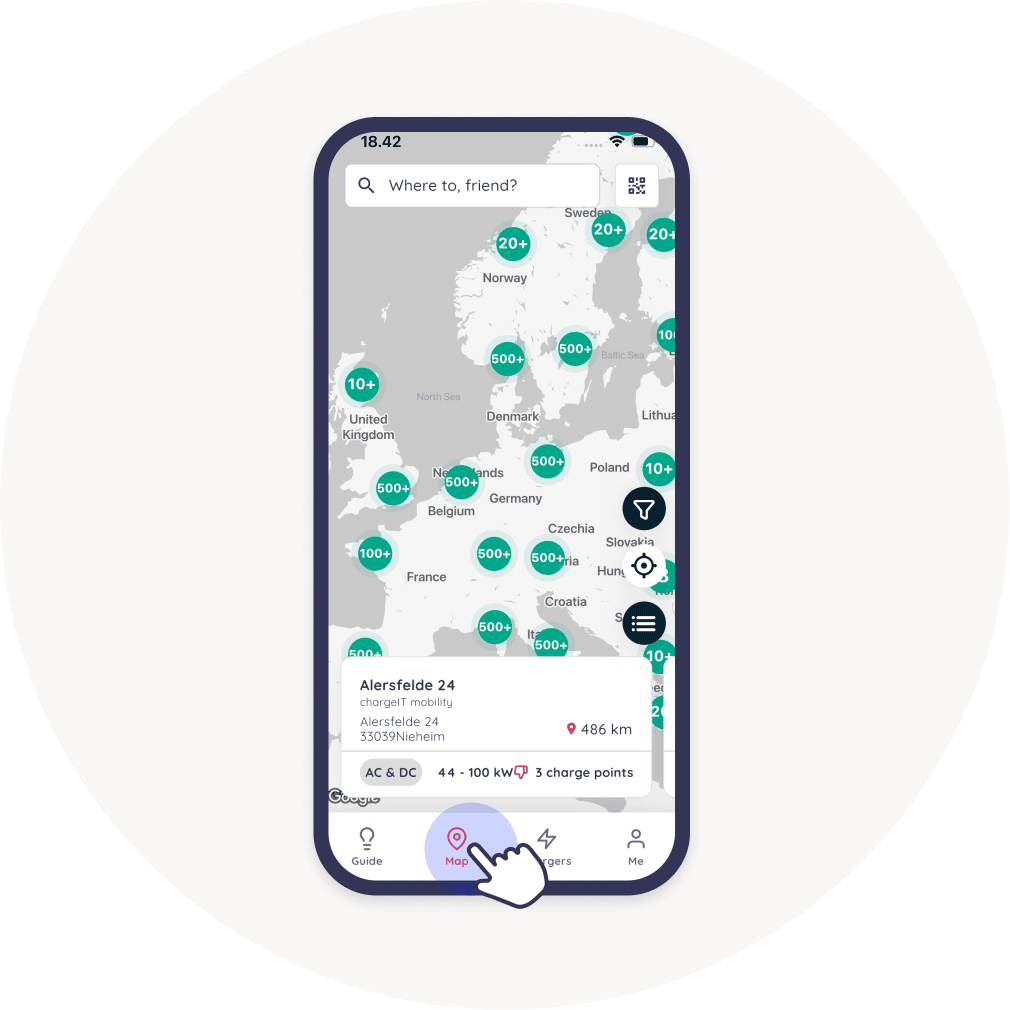 3. Adjust the charging session settings
Select a charge point to confirm that it is available and fill in all the necessary information.
Car
It is not mandatory to have your car registered in the Monta app to charge it. If you have not put in a car, you can click on the section on the screen and fill in the information. You can also follow this guide.
Charge amount
In this section, you can put in how many kWh you want to charge. You can select between charging a percentage of your car battery, a fixed amount of kWh or to charge til full. Please note that if you want to charge by percentage or til full, you need to have your vehicle registered in the Monta app.
After you have adjusted these settings, click on "Go to payment".