1. Find your charge point in the app and click on it
Click on "Chargers" and find your charge point. Click on it to open the charging menu.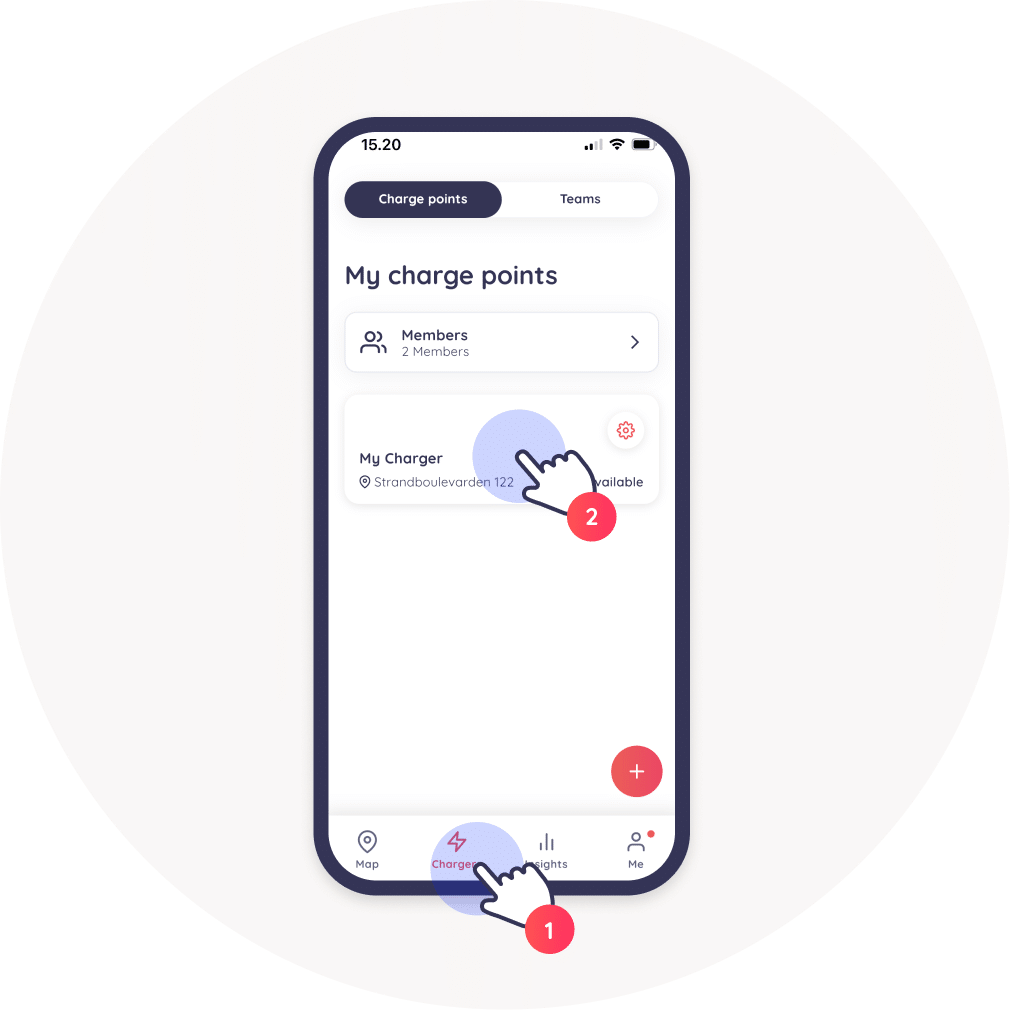 2. Select "Schedule"
Select the option for Scheduled charge on the menu.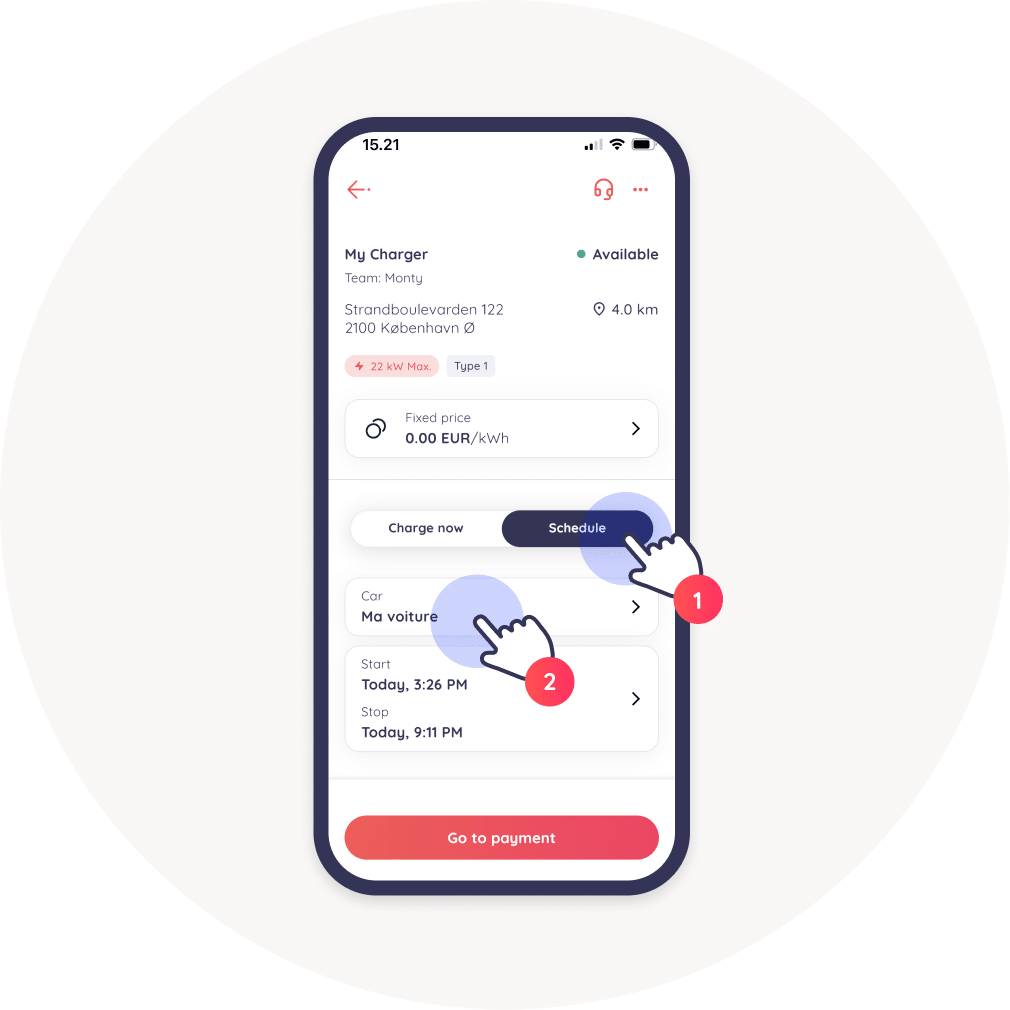 Select your car
If you have added your car to your Monta account, you can select it in the "Car" section. This is not mandatory.
3. Set the time for charging
Click on the field, which specifies "Start" and "Stop". Select the time window, in which you want your car to charge and select "Save".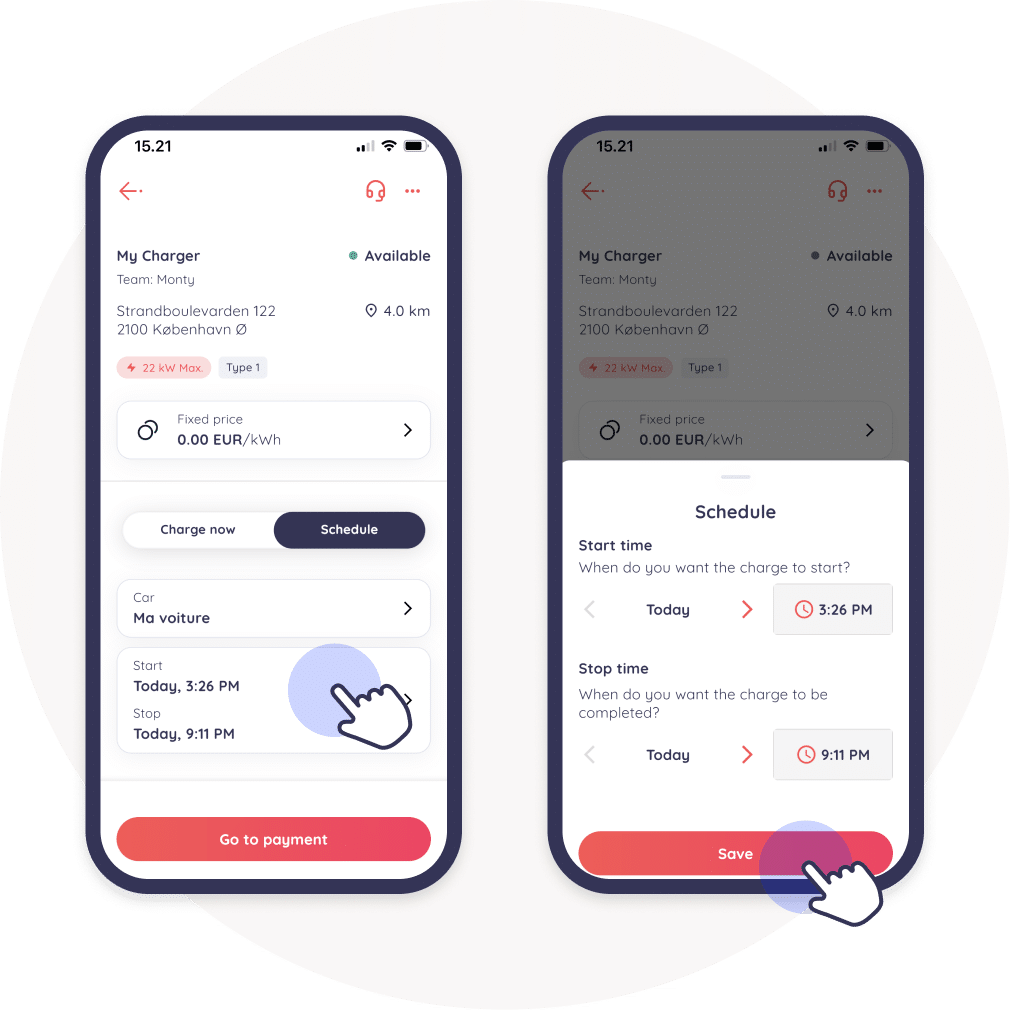 Continue to the next step, by clicking on "Go to payment".
4. Schedule the charge
On this page, you can review if the charge is free or paid, how many kWh are expeted to be charged on the car. Swipe to schedule the charge on the car.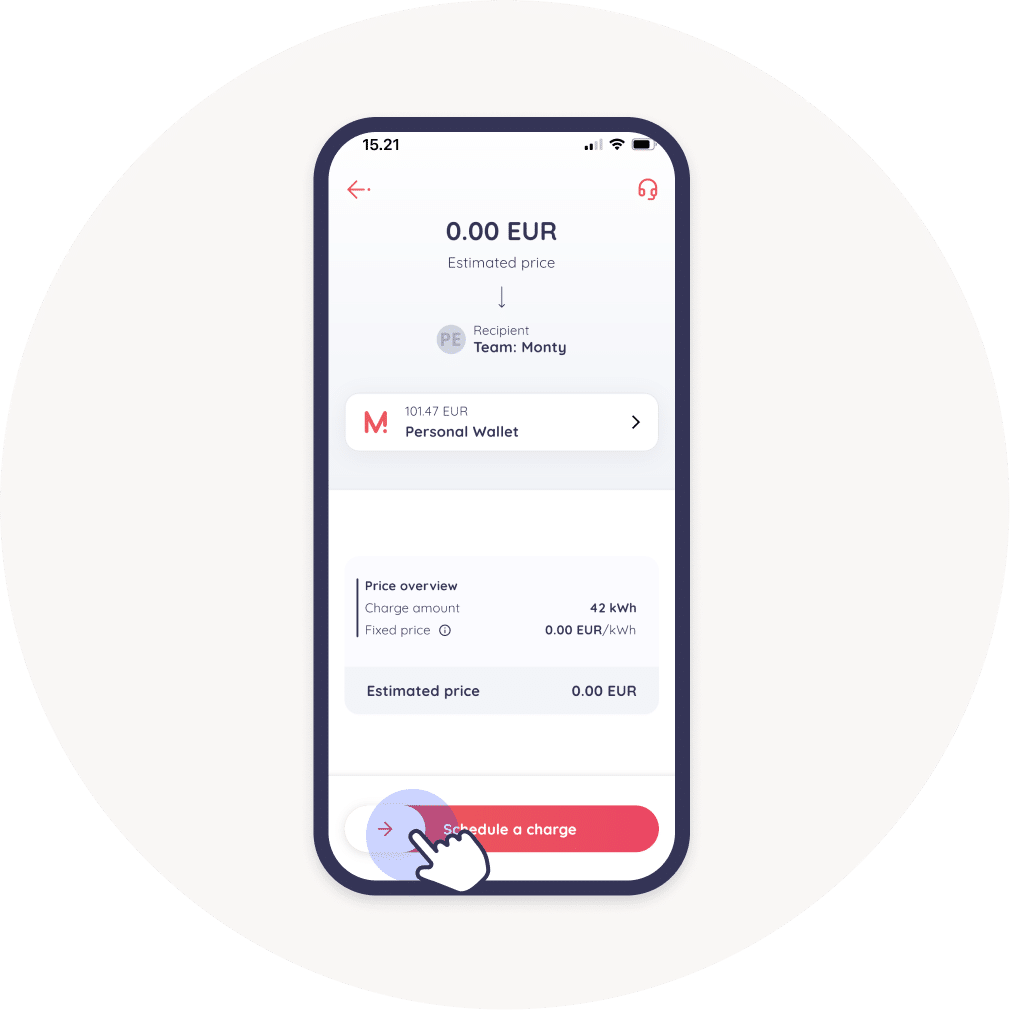 5. Plug in the car and start charging!
Now the charge point is prepared for charging. The charge will start at the start time you have specified. All you need to do is plug in your car to the charge point!