Once you add car to your Monta account it will help to estimate more accurately the end of the charge based on the charge speed of your vehicle. It will also allow to access battery the state of your vehicle, which is going make charging a smoother process!
1. Navigate to "Me" and click on "+ Add car"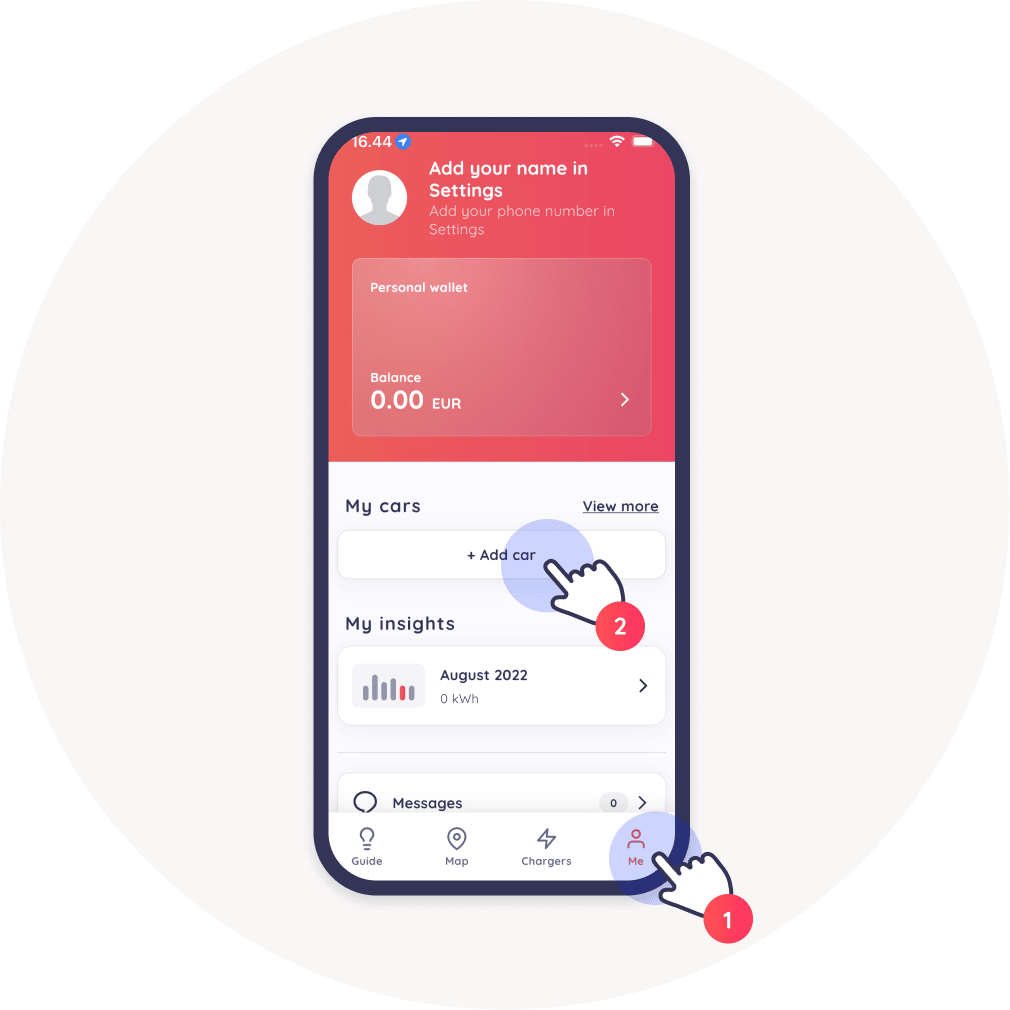 2. Select the brand and model of your vehicle
Audi car is used as an example.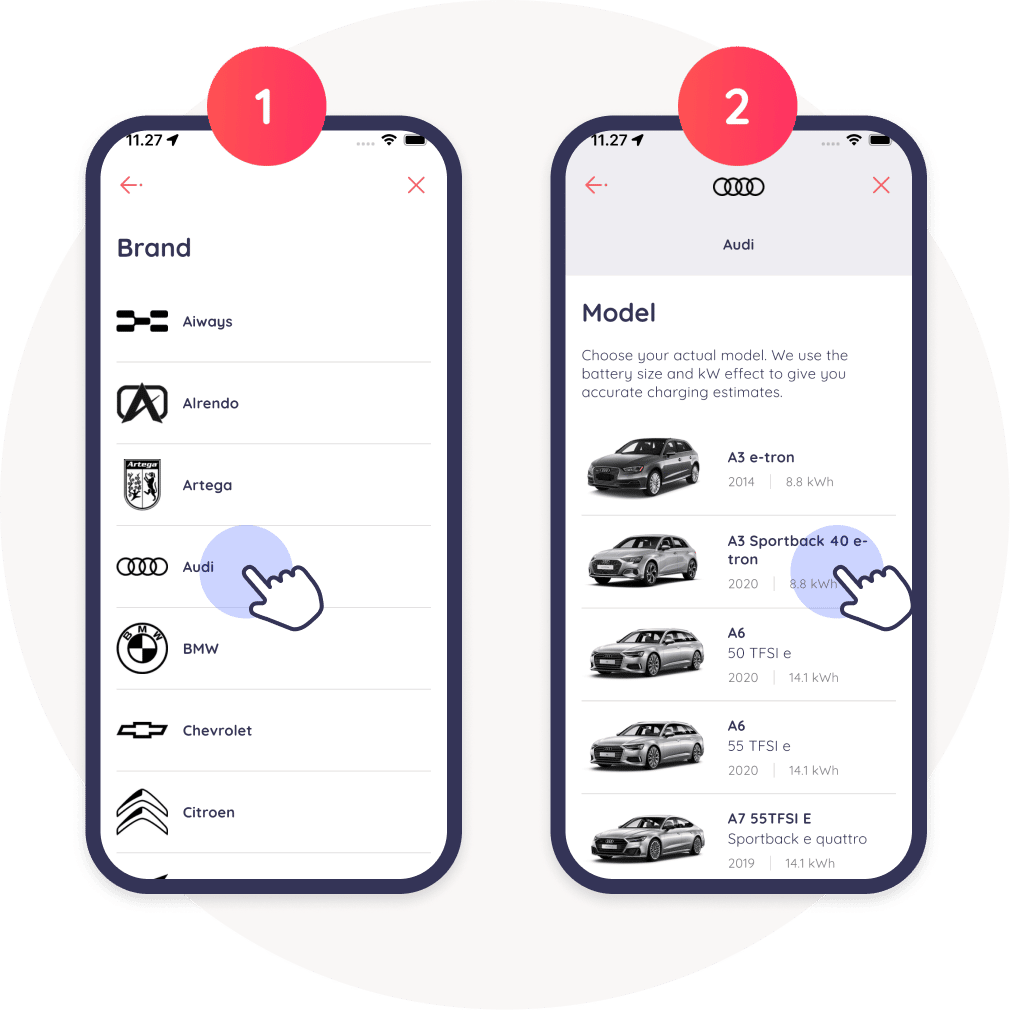 3. Choose connectors and battery settings
4. Name your car
After you put in the name of the car click on "Save your car". Now you have the option to connect your car to your Monta account, by clicking on "Log in to Audi".