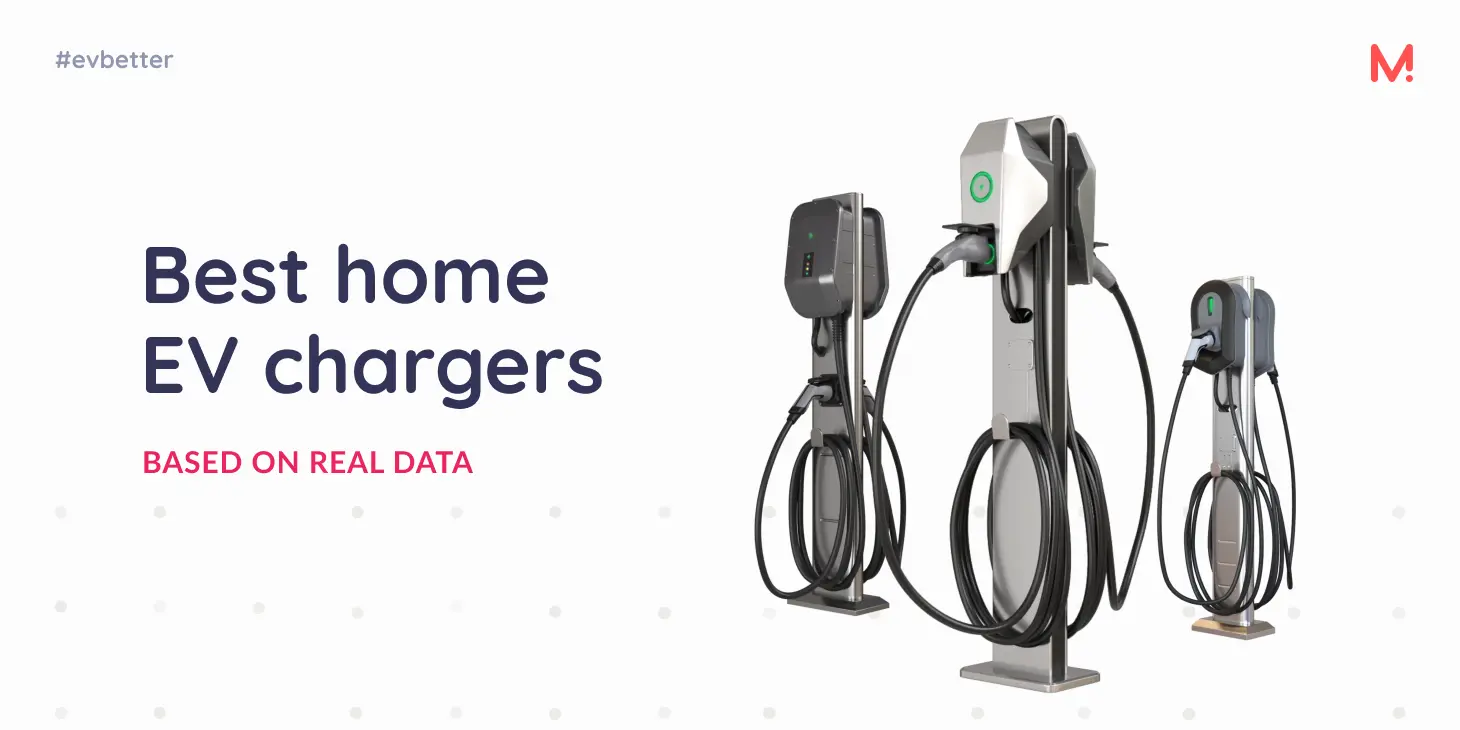 Buying an electric vehicle (EV) is a major way you can contribute to reducing CO2 emissions. But before you can adorn your 4-wheeled companion with accessories, there is a much more urgent and practical task you need to complete – making sure your EV can be charged properly.
For most EV car owners, a charge point (or often called a wallbox or charging station) at home is a must-have if you drive frequently and don't want to rely on the public stations or don't have one at work. That brings us to the question: what kind of charge point should you buy?
That would highly depend on your EV and your personal needs and circumstances.
What makes a great charge point
Before we go more in depth with the ten best home ev chargers, it's a good idea to look a bit closer into what a top-performing home charging point actually looks alike for other EV drivers. More specifically, here are the main features that the best home EV charger should be equipped with:
Smart charging
A reliable home EV charger should be able to support smart charging features. Simply put, it should enable electric car owners to charge their electric cars greener and more cost-effectively. To achieve that, it should rely on data from the grid and the EV owner's usage patterns to optimise the charging process and take advantage of any surplus energy.
Like that, it can reduce the total charging cost of the EV by being able to schedule charging sessions when the charge should take place to check all boxes: low price, needed charging breaks and time to use the car.
Read also: All about EV Smart Charging
Charge speed
Electric vehicles can be charged in different speeds depending on the type of the car and the location where you charge your vehicle overnight or during the day. For instance, you can't install a Level 3 EV charger at home even though it is the fastest.
What you will need is a Level 2 charger that will be able to fully charge your car from 5 to 7 times quicker than a Level 1 charger.
Tethered or untethered EV chargers?
There are different views on this topic, but our suggestion would be to go for a tethered EV charger. The reason behind it is just practicality.
You can simply plug your electric vehicle to the wallbox and go on with your day. Otherwise, you should always remember to have your own charging cable.
Size
When it comes to size, it's a good idea to go discreet and choose a charge point of 1.5 or maximum 2kg weight. As the market develops, there are more options in that range.
Convenience and maintenance
Our next category covers a number of aspects of charging sessions such as connectivity, ease of installation and maintenance as well as access of the EV charging data. Starting from connectivity, it's highly recommendable to go for an EV charger that works well both with Wi-Fi and 4G/5G.
In that manner, you will have better control over your EV charge point and you will actually make the maintenance process easier, as many issues will be fixed remotely. By choosing home EV chargers of small size and fewer bits, you make your life much easier and cheaper in terms of installation cost, as well.
The right app
Last but not least, it's important that you find a home EV charger that is compatible to a reliable EV charging management solution. In that way, you can always feel in charge and detect mistakes the moment they emerge.
The Monta app is a great example, as it allows you to automate your admin tasks and gain full control over your charging experience.
What to consider when choosing an EV charge point for your home
As a quick summary of what we discussed above, here are some of the things you need to consider before buying a home charger:
The type of connector your car requires, for example, all EU certified cars require a type 2 connector
The type of EV and the battery it has
Tethered or untethered, which means your charger comes with or without a cable
Charging speeds, which start from 3 and 3.7kW and go pricier the more power your EV requires, up to 22kW
What electricity supply your home has, single-phase or three-phase (more powerful)
Installation costs, earth rod installation
With or without a mobile app and remote control
Those are the main aspects to consider when deciding which charge point to choose. Now let's explore what home chargers there are on the market and what features and prices they have.
Best electric car charge points
How is the scoring calculated
Popularity = Measured by the total number of connected charge points and rate of installation (0 - 100%)
Rating = Average user rating after a charge has been completed (0 - 100%)
Stability = Overall charge point performance measured over the last 30 days, updated daily (0 - 100%)
Sore = Total score calculated as the sum of popularity, stability and rating whereby stability is weighted more heavily
/*
* + Successful charges/total charges last 7 days, max 10
* + Successful charges/total charges last 30 days, max 70
* + Successful charges last month, max 10
* + avg rating * 4, max 10
* - Hours disconnected/error last month max 20
*/ 
With the help of usage data from our platform, we have put together a detailed list of the 10 best EV home chargers:
Zaptec - Go
Zaptec - Go is an excellent option for EV owners who are on the lookout for a next generation home ev charger. Its incredible small size in combination with its ease of installation and maintenance makes it very appealing to electric car owners who want reliable yet easy-to-use charge point.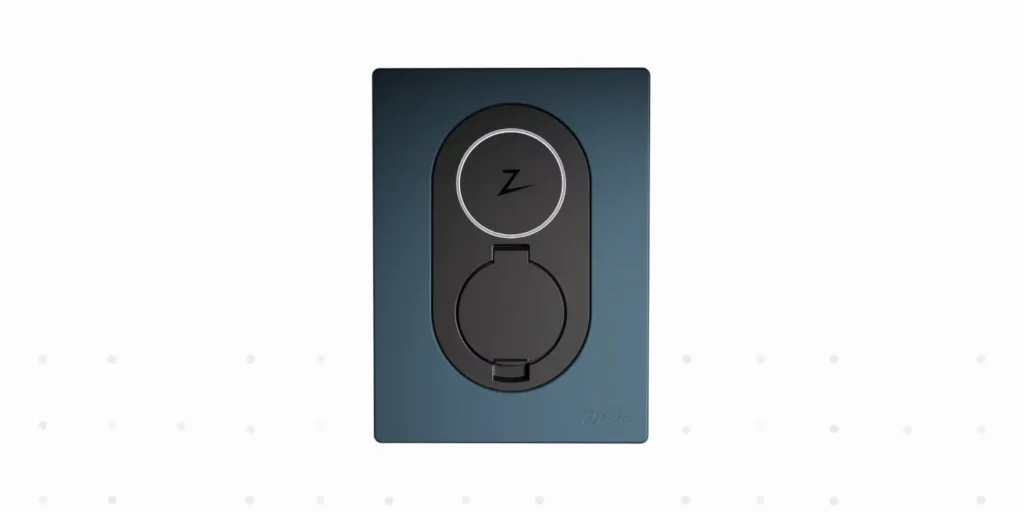 Price from £636
Manufacturer's website: https://zaptec.com/en/zaptec-go/
Features:
Charger compatible with any electric car
60 percent fewer bits than other home chargers on the market
1.3kg (lighter than most chargers - 80 percent of charge points in the market are heavier)
Charge up to 22kW (100km driving range after just one hour of electric car charging)
WiFi or 4G LTE-M connectivity
Monta score: 16,977
Its Eco mode is also worth-mentioning as it allows you to charge your car off peak times when energy usage is cheaper, protecting in that way both your pocket and the environment. Last but not least, it has excellent Wi-Fi and 4G connectivity making it much easier to detect and resolve any issues as soon as they emerge.
Easee Home & Easee Charge
The Norwegian manufacturer Easee comes with stylish, highly versatile chargers. Both models are compatible with all electrical grids and provides electrical capacity from the lowest of 3.7 kW to the highest 22 kW.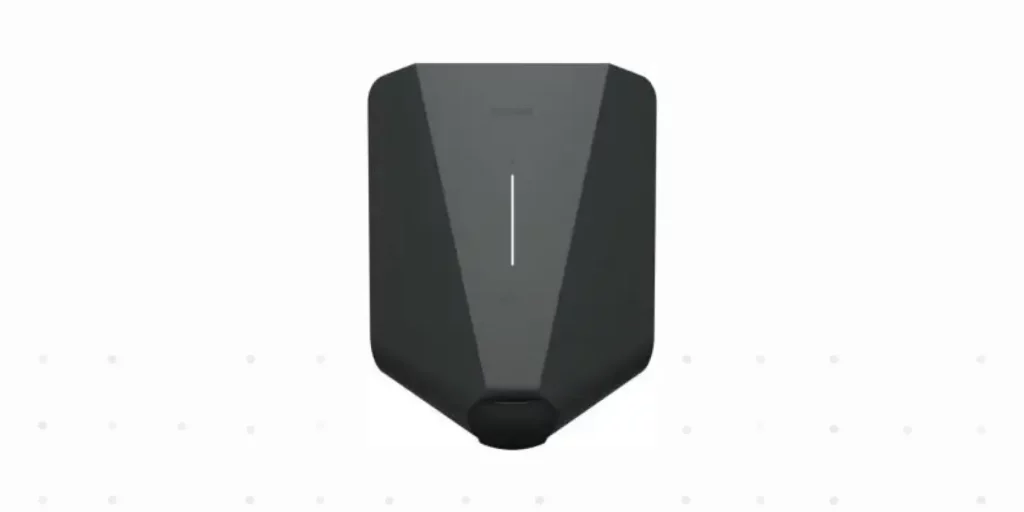 Price from £760
Manufacturer's website: Easee-international.com/
Features:
Type 2 universal connector
Compatible with both phase 1 and 3
Built-in SIM and mobile connection
Just 1.5kg, 69 percent smaller than its counterparts
Monta score: 16,531 for Easee Home / 15124 for Easee Charge
The Easee app provides user-friendly features such as charging remotely, scheduling charge times, choosing the speed of charging, monitoring charge analytics and many more.
With a built-in 4G and Wi-Fi connectivity, Easee charge points are able to connect to your smartphone easily, however, many users share that sometimes the app does not respond and they can't charge their EV. Another issue often mentioned is the RFID sensor not responding.
Zaptec Pro
Zaptec Pro is without a doubt one of the best home EV chargers in the market. It gives you full control over your energy bills as it allows you to always keep an eye on your energy consumption through the Zaptec portal or by using the app.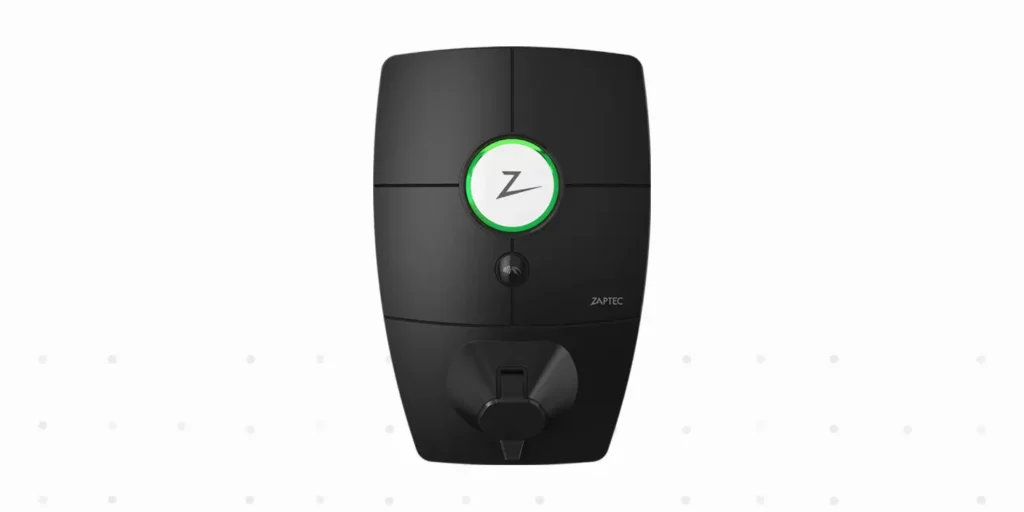 Price from £1500
Manufacturer's website: https://zaptec.com/en/charging-station-zaptec-pro/
Features:
Charging speed of 22 kilowatts (110km driving range for your car in about an hour)
Balance between single and three-phase charging
4G internet
Type 2 connector
Monta score: 14,828
According to Zaptec, it is a charge point that provides you with 66 percent more efficient use of the available power thanks to the remarkable balance between single and three-phase charging. Lastly, its size and its simple installation process makes it a great option for housing cooperatives with larger on or off street parking areas.
ABB - Terra AC Wallbox
The company that creates this electric vehicle charging station has more than 130 years of expertise in power and heavy electrical equipment, making the wallbox charger itself a symbol of trust and superior build quality for your car.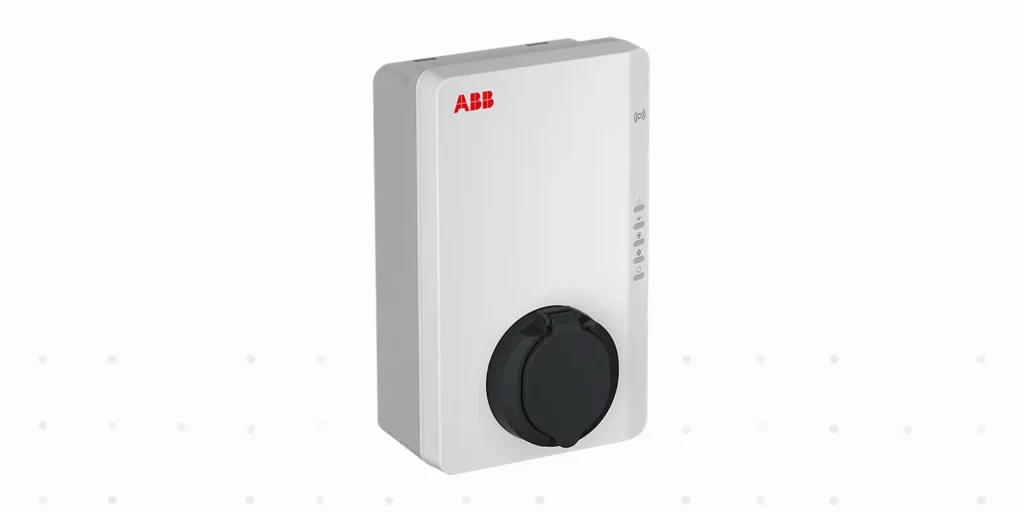 Estimated price: £570
Manufacturer's website: Abb.com
Features:
Integrated protection measures against DC ground fault
Supports charge scheduling via a smartphone app
Charger compatible with the electrical system of most houses and buildings
Prepared for communication with external energy meter for dynamic load management
Monta score: 14,793
With its comprehensive safety measures and smart load management, ABB Terra AC Wallbox is a value-for-money home charging solution for EV drivers who seek a reliable and easy-to-use electric vehicle charger. The smartphone app has a minimalistic design, yet it lacks in functionality, such as adding more than one user and locking/unlocking the plug remotely.
Garo - Wallbox GLB+
The Swedish manufacturer Garo comes with its EV home charger called GLB. It is a reliable charge point that can automatically charge from a PV grid when available. It has an LED status panel and a type 2 connector (tethered version). It has automatic updates, making the GLB a future-proof choice for homeowners. Even if you change your electric car, you can still use your GLB.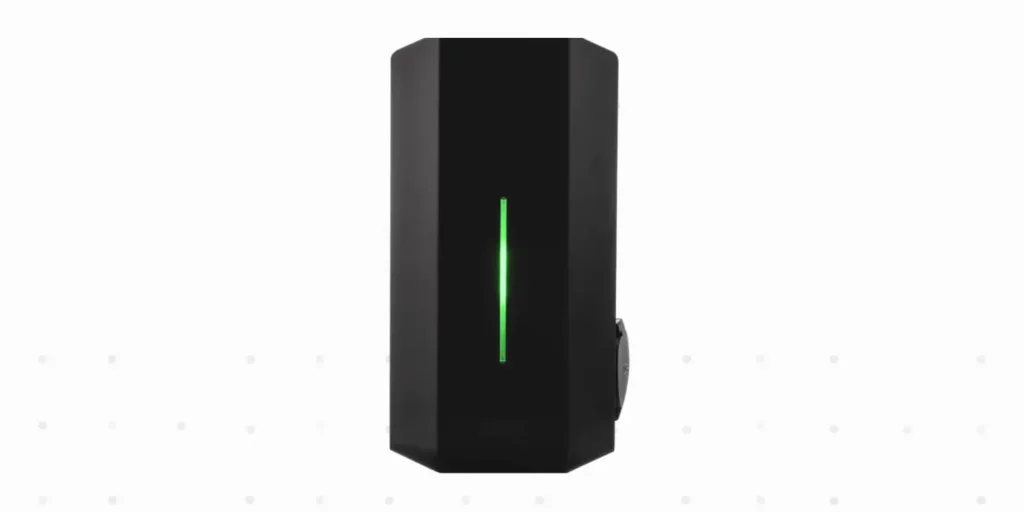 Price from £845
Manufacturer's website: Garocharging.com
Features:
Electrical capacity of 3.7 kW and 11.4 kW
3-year warranty
Built-in earth rod
Tethered or untethered unit
Monta score: 12,721
ABB - EVLunic Basic Plus
The EVLunic Basic Plus is a reliable home charger for electric car owners that prioritise price. Its easy-to-fit and compact charger design makes it an attractive choice for those who value ease of use and don't want to sacrifice too much space for installing their charge point. What is more, it's a home charger that provides its owner with great flexibility as it can be placed both indoors and outdoors thanks to its weather-resistant enclosure.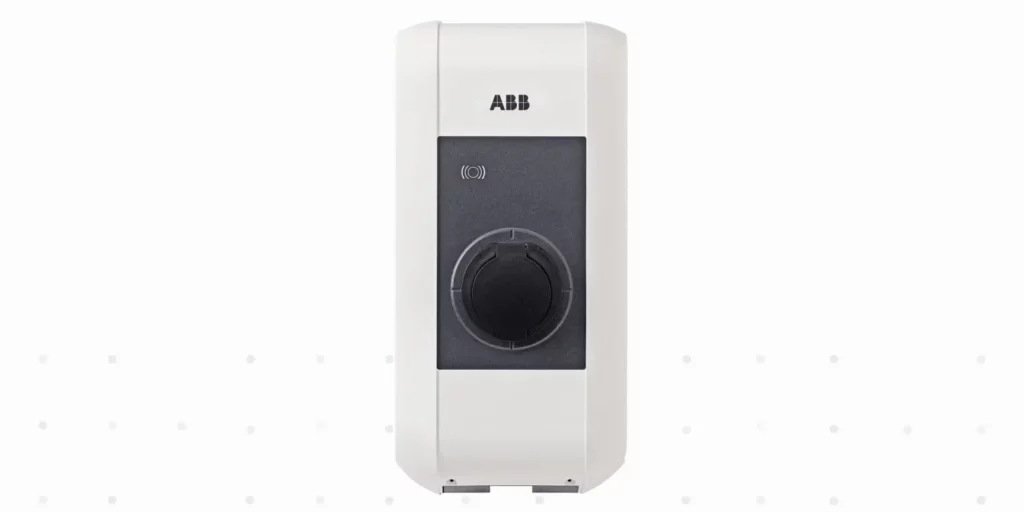 Price from £640
Manufacturer's website: https://new.abb.com/ev-charging/produits/car-charging/ac-wallbox/evlunic-basic
Features:
4.6kW (only B), 11kW and 22kW AC charging available
Authentication (B+)
Suitable both for outdoor and indoor use thanks to its weather-resistant enclosure
DC leakage detection
Monta score: 11,757
Wallbox Pulsar Plus
Wallbox is one of the biggest manufacturers of EV charge points, and there is a reason why. The Pulsar Plus, for example, combines quality materials, a user-friendly mobile app as well as a compact design.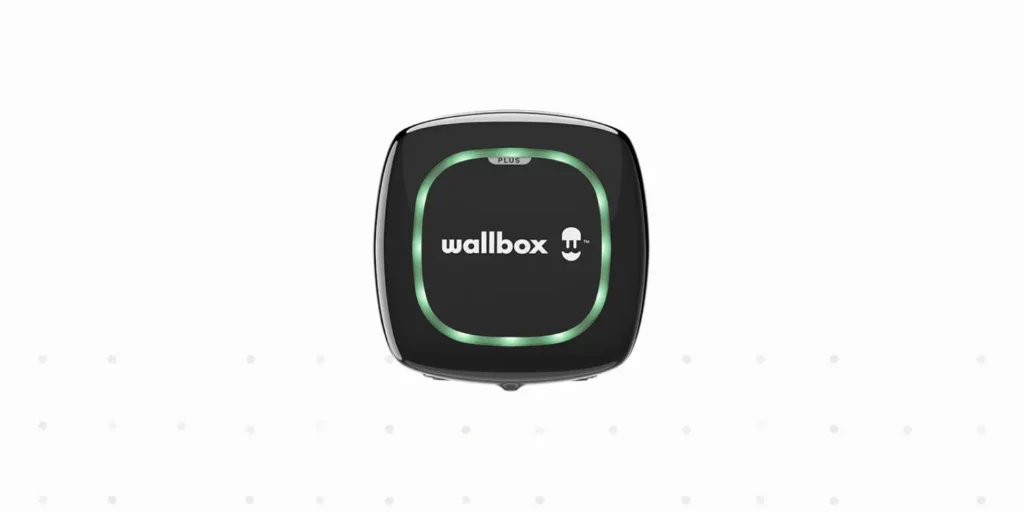 Price starts from £532
Manufacturer's website: Wallbox.com
Features:
Tethered charge point, yet very compact design
No need for an earth-rod, which is built-in
7.4kW charging output, equal to 30 miles per hour added to your EV
LED lights showing current charge status
Monta score: 11,529
Connect your charge point to the Wi Fi and Bluetooth for a stable connection and enjoy the multiple features of the myWallbox app. Locking and unlocking remotely, changing the charging output as well as scheduling your charging can be done through the app.
The review score is quite low on Google Play Store, the main reason being constant Wi Fi connection as well as unreliable charging statistics, such as comparing night and day charging cost.
Vestel - EVC04-AC7SWA
Vestel EVC04 is a serious contender for the "best home EV charger" title when it comes to fire safety. Moreover, it offers a wide array of options when it comes to connectivity (Wi-Fi, LTE, RS485 and Ethernet). This focus on connectivity makes it enables a series of remote management capabilities.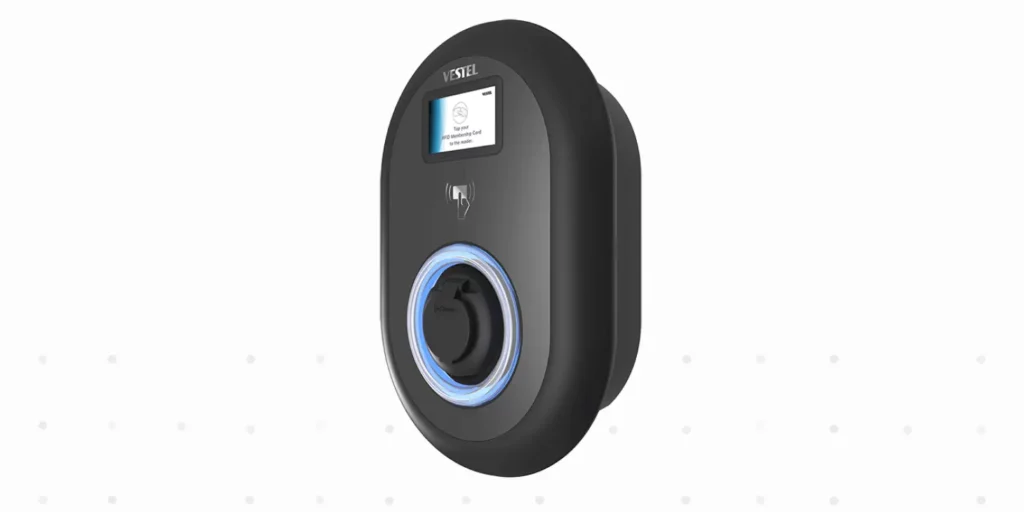 Price from £555
Manufacturer's website: https://vestelinternational.com/en/ev-charger
Features:
Power: 7.4 kW max
Voltage: 230V AC, 50/60 Hz, 1-Phase
Socket Type: IEC 62196 Type 2 EU
Weight: 4.8kg
Operating temperature: -35°C to +55°C
Storage temperature: -40°C to +80°C
Best in Class Flame Retardant 5VA Plastic Housing
Remote control
Remote SW update and Diagnostics
Dynamic load management
Monta score: 11,483
We would also like to emphasise on the Dynamic Load Management option which adjusts to grid demand ensuring lower running costs, fewer power deviations and all in all a consistent and reliable charging experience.
EVBox - Elvi MID
This charge point is fully compatible with all models of EV as it supports both one and three-phase charging and it comes with both fixed cable and socket-only versions. Its versatility makes the charge point ideal for electric car owners who may want to change the EV model in the future without worrying about the compatibility problem.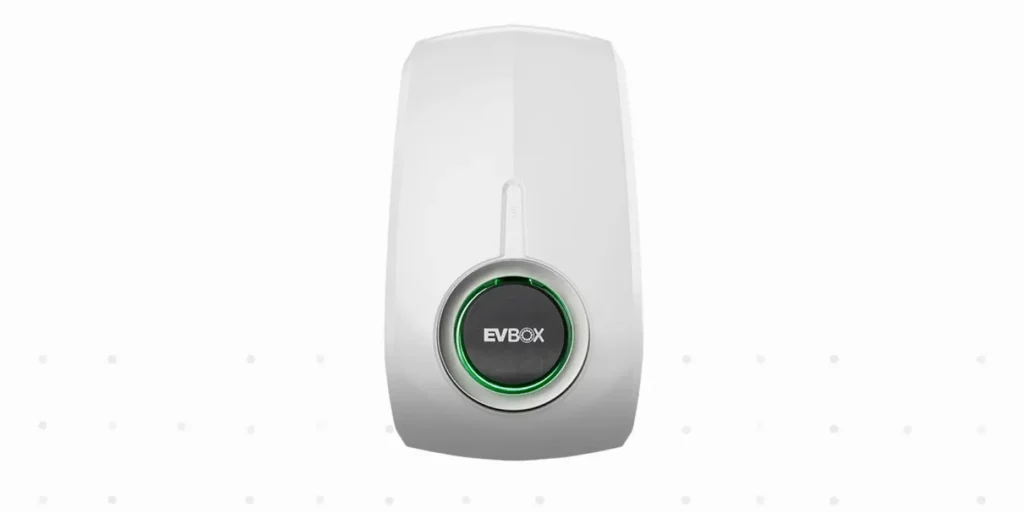 Estimated price: £830
Manufacturer's website: https://evbox.com/en/ev-chargers/elvi
Features:
Autostart function: charging can restart as soon as possible in case of power failure
Suitable for all EV models
Can track usage and manage scheduled charging, local dynamic load balancing via a mobile app
Supports solar charging
Adjustable power output
Monta score: 11,439
A disadvantage is the high price, which might be a turn-off for those who want a budget charge point at home. It was also dissapointing that despite the premium price, the app sometimes may not be able to connect to chargers on the first, or even second try.
Etrel - INCH Home
Etrel - INCH Home is a smart charger that deserves your attention. With the help of Artificial Intelligence and cutting-edge Load Management, it protects your home grid by preventing overloads.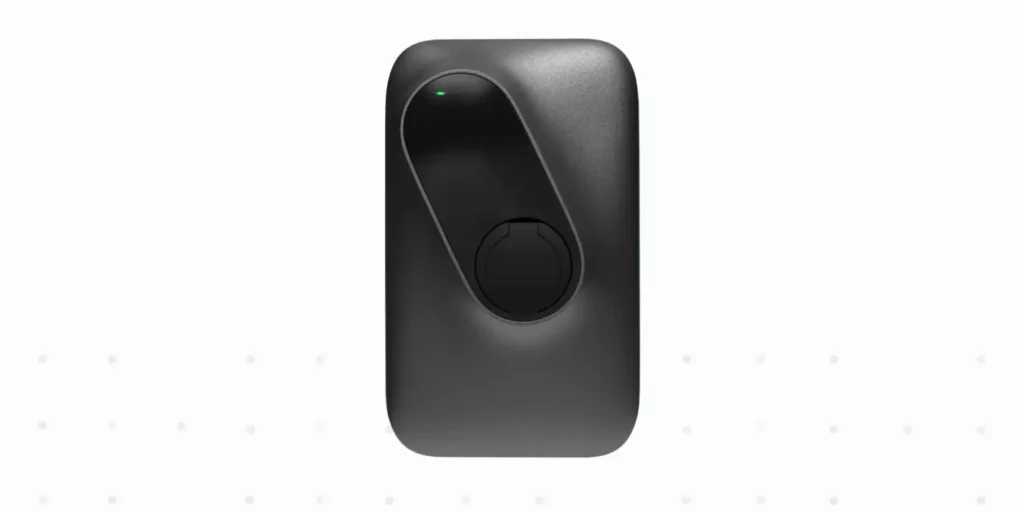 Estimated price: £1200
Manufacturer's website: https://etrel.com/charging-solutions/inch-home/
Features:
Max charging power: 7,4 kW (1 x 32 A) or 22 kW (3 x 32 A) adjustable
Type 2 socket (optional shutter) with cable lock or Type 2 tethered charging cable
Communication: Ethernet or Wi-Fi or 4G LTE
Used identification: PIN code or RFID, app*, SMS*
Dynamic Load Balancing
Energy meter: Class 2 energy meter, MID (optional)
Material: Aluminium housing, Polycarbonate Lexan cover plate
Monta score: 11,261
Its Load Guard module gives you the opportunity to charge your vehicle faster without having to worry about upgrading the connection power of the grid. Simply put, it combines fast charging with low installation and charging costs.
Lastly, the intuitive design of Etrel - INCH Home ensures that you get the most out of your charger without having to navigate through a labyrinth of technical specifications.
Which home EV charger is right for you?
We hope that by now you have a better idea as to which home charger is the right one for your car. There is a number of reliable and truly remarkable charge points in the market but everything depends on your personal needs and your budget.
Our last advice to you is reaching out to the different charge point providers so that you can hear from the experts which model would be able to fulfil your needs and give that peace of mind you need when it comes to charging your electric vehicle.
Check the full list with over 250 models: Monta supported charge points.