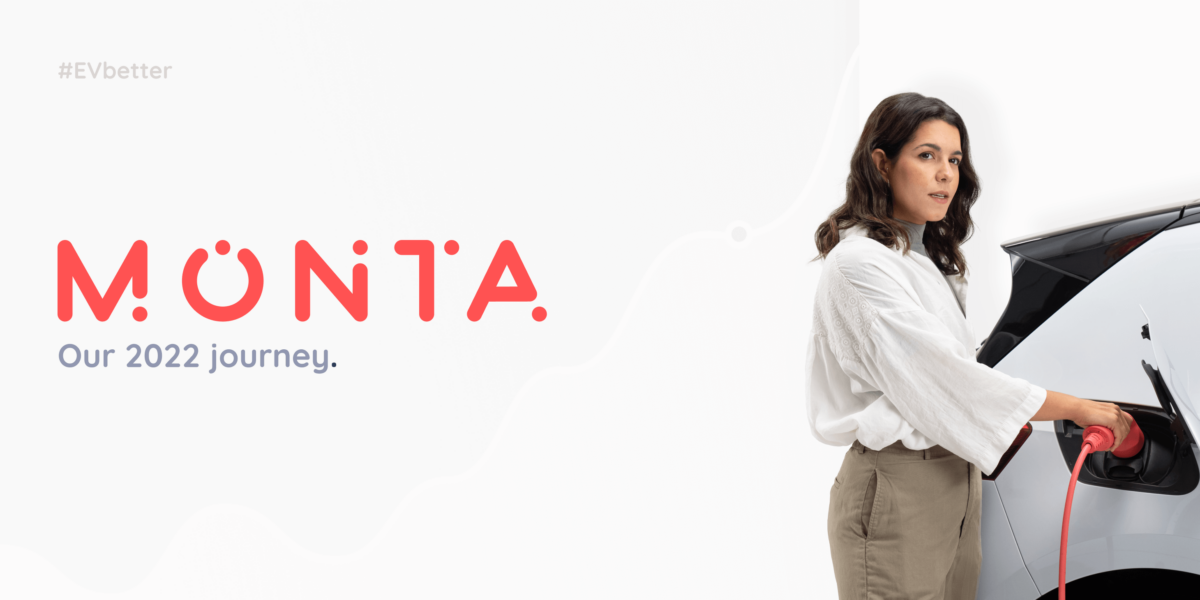 2022 has been an incredible year for us at Monta. We've built amazing products, brought on over 94 new employees and more than tripled our engineering team, scaled at high speeds, all while supporting the development of the EV charging infrastructure.
All that didn't come easily, and now that 2022 is almost over, we've had some time to reflect on how we've done this year.
Without further ado, here's our 2022 year-in-review.
The biggest challenges we've had this year
Over the last 12 months, we've had many opportunities to grow and learn. We were able to overcome numerous challenges (from scaling to being sidetracked to new industry regulations being released) and reach milestones that were dreams when we started this journey, thanks to a combination of skill, passion, and teamwork.
Hiring, growing, and scaling without dropping everything on the ground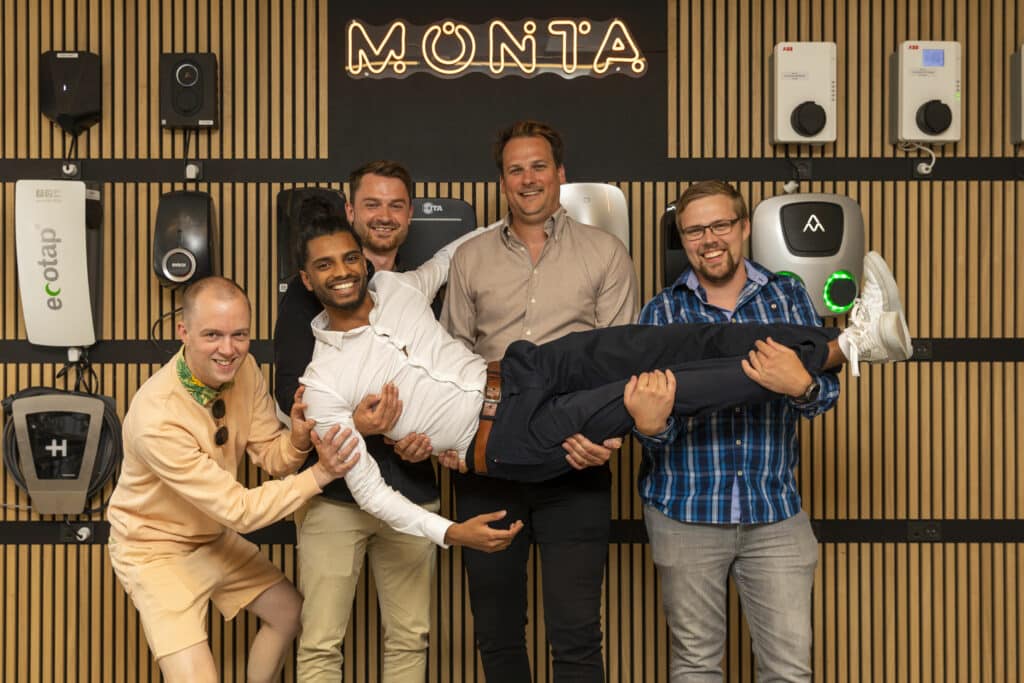 2022 was definitely a year in which we've done so much in parallel: we released new products, expanded into new markets, and grew our team, all while scaling 30x on new monthly paid charge points. While we started the year at 300 new charge points, we're nearing the end of 2022 with almost 6000 monthly charge points now.
"We had to learn how to balance our ambitious goals while building the organisation at the same time, all while keeping the product to the core and not ending up with a monster as a result," shares Sune Thomsen, VP of Product.
That certainly is one of the challenges of being an ambitious startup, especially when you have to expand the customer segment.
"A lot of startups find something, nail it, and then expand it, and we did that early, but we also expanded to a lot of different things. During this year, we went from dealing with parts of the charging infrastructure to now having solutions for the whole value chain."

Sune Thomsen, VP of Product
And for that, we have our partners to thank. Without them, we wouldn't be able to reach the sustainable scale needed to make the EV charging ecosystem thrive. Ieva Utakyte, Head of Customer Onboarding, adds that "our partners feel like they are building the product together with us."
Keeping up with the pace of the market
The EV charging industry is exponentially growing and has been in the spotlight for quite some time now. As a result, there are more and more players entering the market in order to develop the EV ecosystem and capitalise on the EV boom.
Kevin Spangenberg, our Expansion Associate and our "In-Between Charges" podcast host, further elaborates on this: "The EV revolution is in full swing now, so there's a big rush to jump into the industry from a lot of players; the new…kind of gold rush. But I don't think anyone's quite figured out how to extract the gold in the most efficient way. There's money to be made there because there are a lot of EVs on the road and they're going to need charging. How do you monetise that?"
More players equal more competition, but a rising tide lifts all boats, including ours and our competition. It turned out that, in order for players to gain more market share, they had to start collaborating with each other.
"A lot has changed since we started, now it seems like a lot of industry players are open to working together. It's more about solving challenges and overcoming obstacles together. In the beginning, it was very hard to communicate with others, especially if interests didn't align," says Brian Estrada, Head of Backend.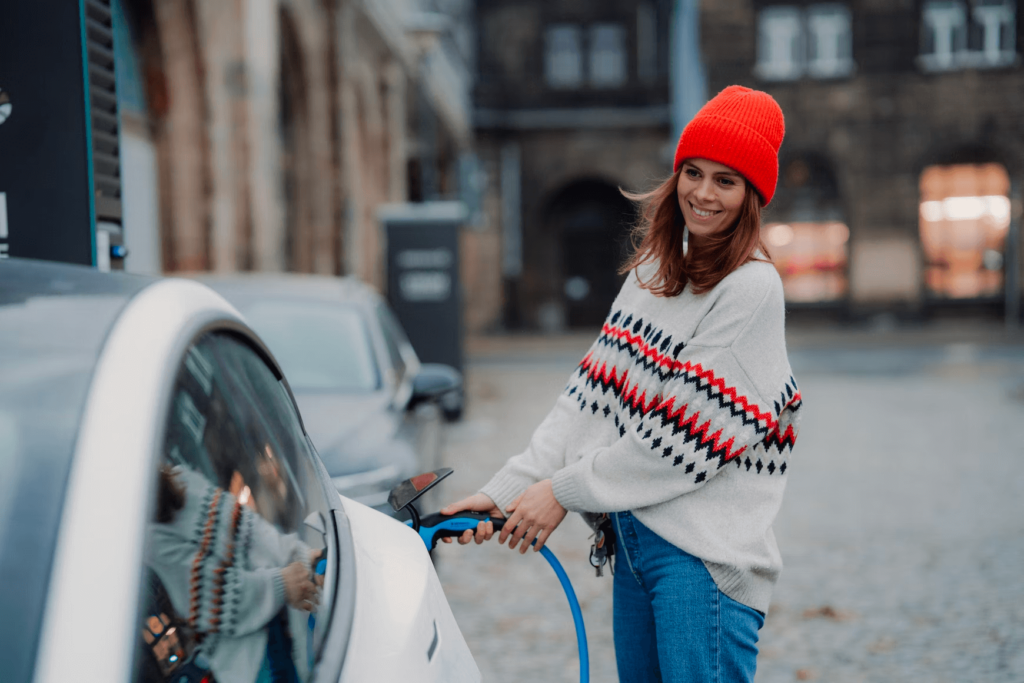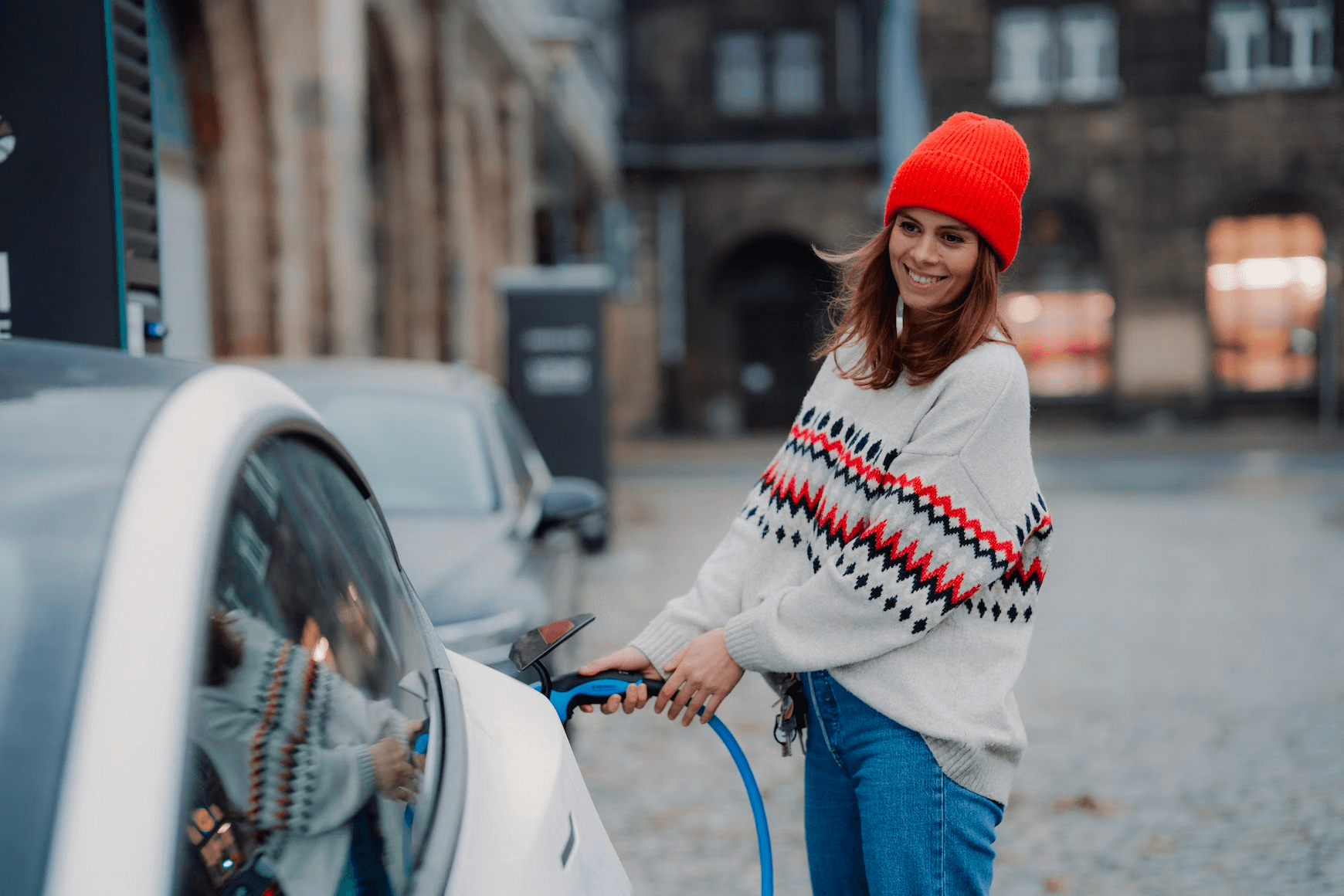 Our ability to rapidly gain expertise and technological advancements became appealing to partners. "We are moving fast and that is promising for our partners. They like us because we are bold," Ieva Utakyte says. As a result, we reached 410 partnerships and access to over 234k charge points across Europe in 2022. These important milestones have allowed us to further develop the EV charging infrastructure in collaboration with our partners.
"Everyone thought that their experience was the one that was going to be the one to dominate everything, but I think people are realising that this adventure is going to be a bit more fragmented, and if they want to capture more of the market, they need to start working with other people. Now, the industry has become a lot more open and people are really focusing on improving the user experience, and it's really shown," adds Brian Estrada.
As we developed, we became closer to our hardware manufacturers' partners, creating a mutually beneficial relationship based on the trust that grew from understanding their needs thanks to our extensive industry experience.
"We've established so many relationships with up-and-coming partner companies that we've laid a strong foundation for organic growth in 2023."

Kevin Spangenberg, Expansion Associate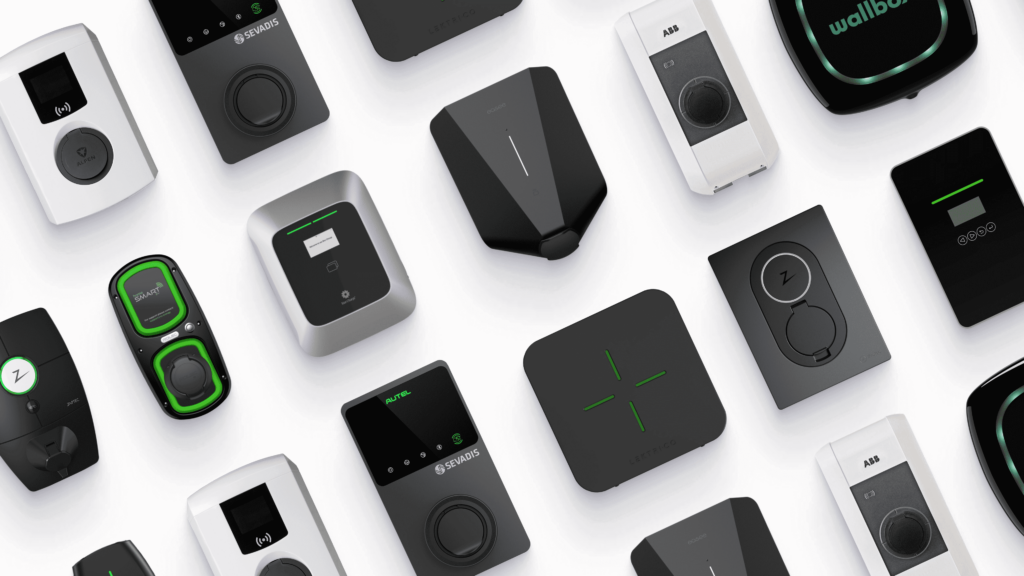 As for the market, it has indeed changed and is still changing for the better.
"Over the last 12 months, the industry has visibly matured. We lead a lot more informed discussions with potential buyers. Stakeholders are thinking about bigger concepts instead of just trying to solve an immediate problem around charging," Max Scherer, our COO says. "By now, all of the car manufacturers have published their own EV strategies, and most European countries and the EU have aligned on an electrification strategy. I think the industry is experiencing a massive push both from the inside but also externally — regulators are pushing a lot as well."
We've certainly noticed the latter taking place as the more the media picks up on the EV industry, the more new regulations appear around pricing, tax refunds, and general compliance in new markets. In addition, the complexity of energy pricing which is predicted to continue well into 2023, has now been passed on to the EV drivers.
It's a well-known fact that scaling involves keeping multiple things in mind and trying to find a good balance for prioritisation, product growth, development of new features, and more, which isn't easy.
"We could have screwed up by not following the market or not being on top of what's happening. But very often we set the standard for what is happening. We built features early and then the market adopted them, sometimes even a few months later than probably expected. But we're also in the process of building a market right now. We are part of building this market because the EV market has been here for 10 years, but for so long, it was only 'for the nerds'."

Sune Thomsen, VP of Product
2022 highlights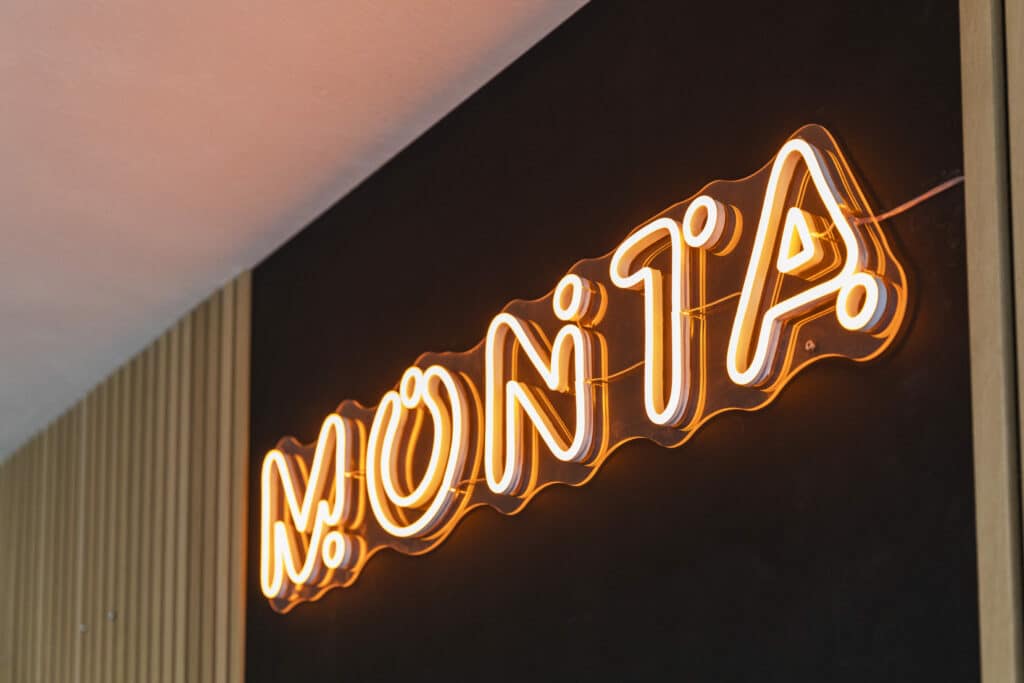 In terms of our biggest achievements this year, we successfully managed to:
Develop market-leading features such as DynamicPricing, Advanced Load Balancing, PartnerAPI, PowerBank, and Fleet/Car integrations
Raise a whopping total of €50 million in our Series A & Series A+ rounds, amounting to a $155 million valuation
Launch Powered by Monta, a fully integrated charging solution merging hardware and software
Integrate over 100 different charge point models, now supporting a total of 250+ models
Reach 155 talented team members from 28 nationalities, a 154% increase from last year
Score 96% on employee onboarding success and 97% on recruitment
Achieve a 98% complete charging rate compared to 90.7% last year
Reach 22k paid charge points, a 2111% increase from last year
Gain 79k Monta app users, a 387.89 % increase from last year
Expand into 3 new countries: Ireland, Austria, and France
Hit 2 million charges, a 696,81% increase from last year
Launch our very own "In-Between Charges" podcast
Hit 234k charge points across Europe
Score 86% on employee satisfaction
Gain a total of 410 reliable partners
Those are just some of this year's highlights. We're also extremely proud of the impact we've had on the market.
"We have this opportunity recognition through multiple layers of the value chain, so all the way from utility companies to governments, municipalities, and companies, that this is something people choose as a benefit. We're finally past being first movers to being the real standard deviation."

Sandra Kjærstad, Head of Central Sales
What we've learned this year
2022 has definitely been a learning experience for us. One of the challenges was understanding how our expansion helped those in specific parts of the EV value chain (i.e. drivers, partners, operators, installers). "We've had to really evaluate our vision towards what we're building. Why we're doing it and who we're doing it for," shares Brian Estrada. We learned that we need to find the balance between figuring out what customers want and need and adjusting that to where we can be in the next 5-6 months.
But we also learned something else. Quality sets us apart and the market appreciates quality in both product and service. "When joining Monta, clients are thrilled that they finally have a platform where they can do everything in one place," Ieva Utakyte adds. Kevin Spangenberg further shares that "a lot of our competitors are doing white-labelling. They build a tool for you, and you get to throw your name on it and have a relationship with the customer. Because of that, you'll see a lot of charging apps which are very similar. They're cookie-cutter solutions. We don't want that. We are proud of our app. Our brand is a stamp of quality, so we want to find partners that we can co-brand with."
We couldn't be more proud of what we've managed to build this year and of the ways we've driven the ecosystem forward, but none of it would be possible without our amazing team and partners.
What we're going to do differently in 2023
While 2022 was a fantastic year in terms of achievements, we're not stopping there.
Next year, we'll work even harder (and smarter) to drive the entire EV ecosystem forward. In 2022, we made huge strides toward achieving our goal of creating the best features in the industry, and in 2023 we will continue to build on those achievements by making scalability our top priority.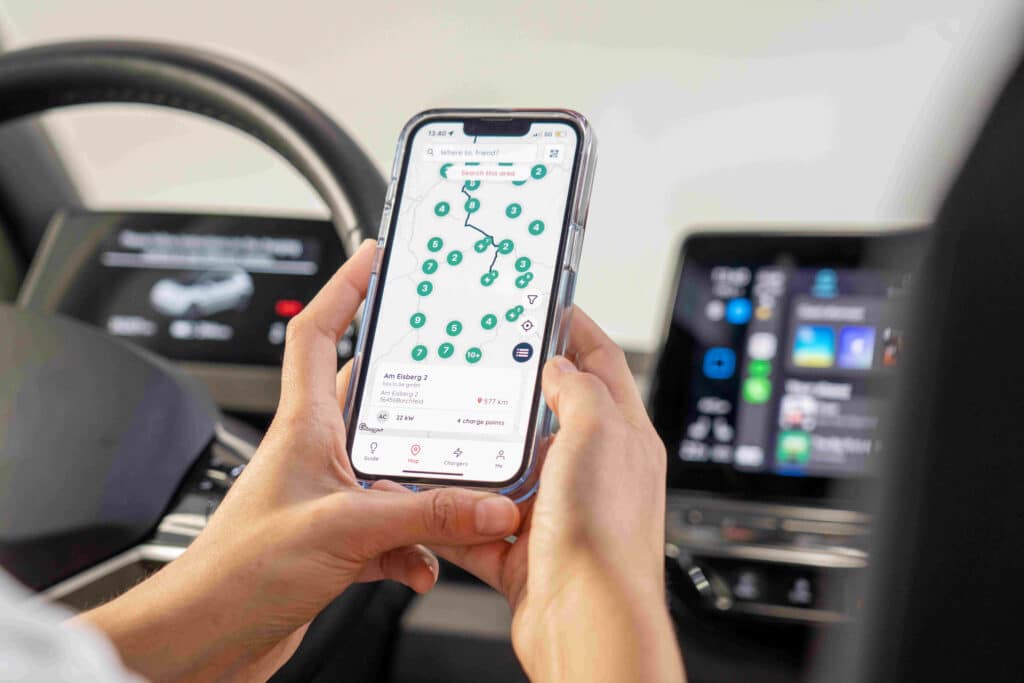 We have big plans in terms of expanding into new markets with a lot more experience, growing and consolidating our partner network, making more charge points available to EV drivers throughout Europe, and overall making EV charging easier, smarter, more transparent, and more accessible no matter the EV world our customers find themselves in. We'll do that by focusing even more on quality, simplicity, and user experience, in order to offer the best technology solutions for the entire EV charging cycle.
In 2023, we're also launching PowerBank, a Monta app feature that connects home chargers to the electrical grid system. This feature allows Monta to briefly pause and resume charging activities if there's a grid imbalance or overload detection, which helps stabilise the grid. "PowerBank has the real potential to make an impact on society as a whole. We can actually contribute to reducing the demand on the grid while giving a lot of value to the customer," shares Brian Estrada.
But PowerBank is only the tip of the iceberg. A lot more exciting features and projects are in the making for 2023 at Monta, and we can't wait to help everyone EV even better next year.
With that, we want to wish everyone a Happy New Year and we hope to see you rested and recharged in 2023.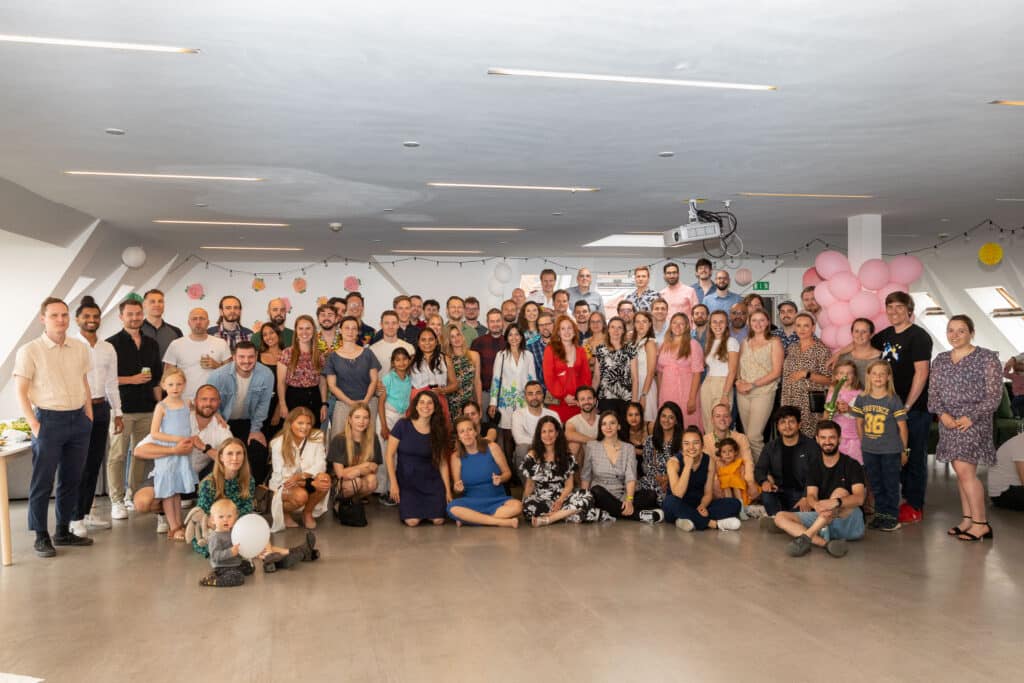 The Monta team