Updating the integration between Monta and a charge point means that our system will reach out to the charge point again, so they can make a new connection. This is recommended when:
A charge point has been disconnected from Monta for a while.
A charge point is not responding to commands by the Monta system.
You have replaced the physical charge point and you want to connect the new serial number with the existing Monta charge point.
1. Access the charge point
First, you need to open the charge point in Monta Portal. You can search in the Charge Points tab on the right side, or in the Team, where the charge point is located.
To open the charge point menu, just click on the name.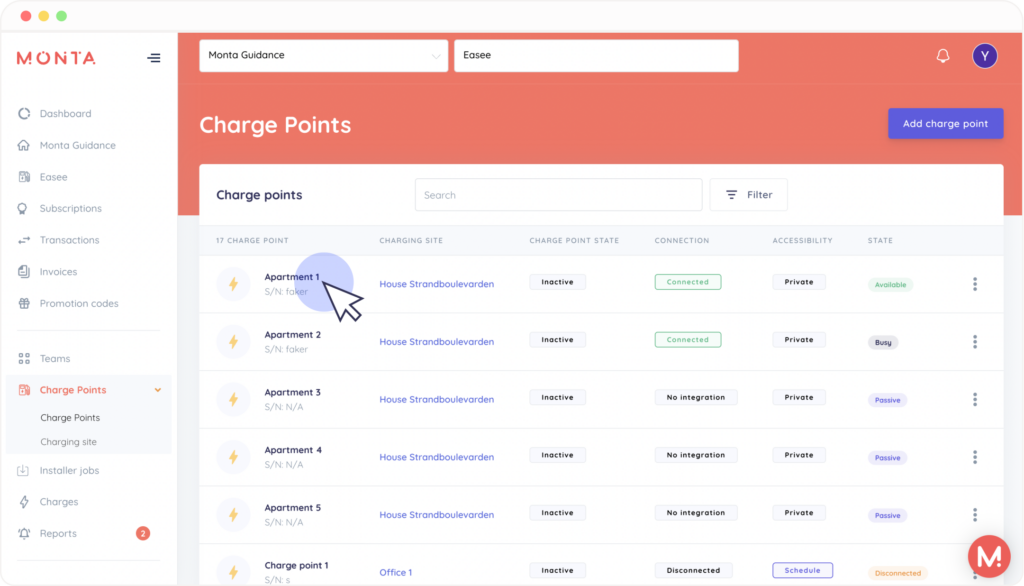 From here, you can use the right side menu and click on "Connection" to navigate to the correct place on the page.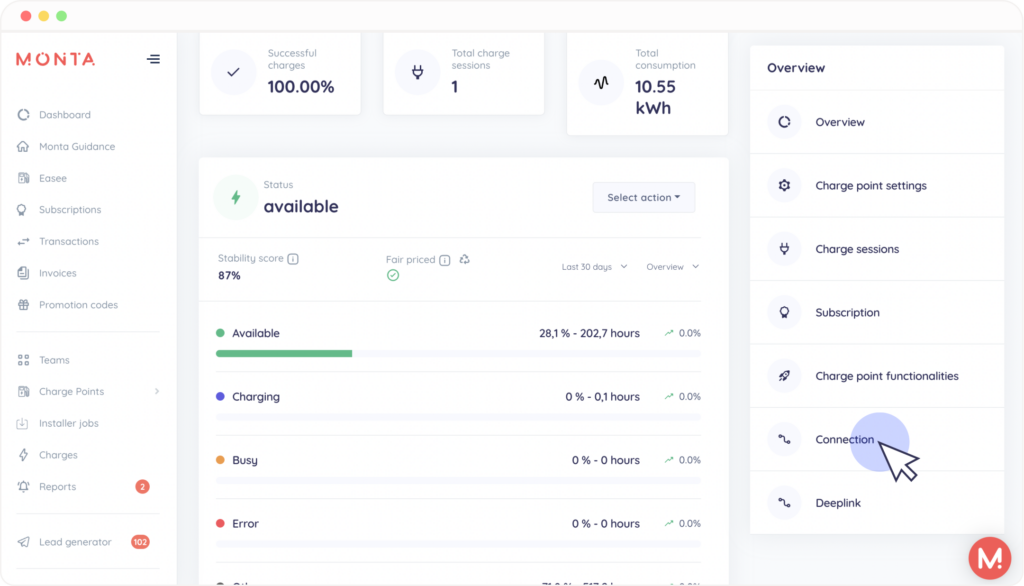 3. Click on "Update integration"
Here, you need to click on the button "Update integration" and follow the steps.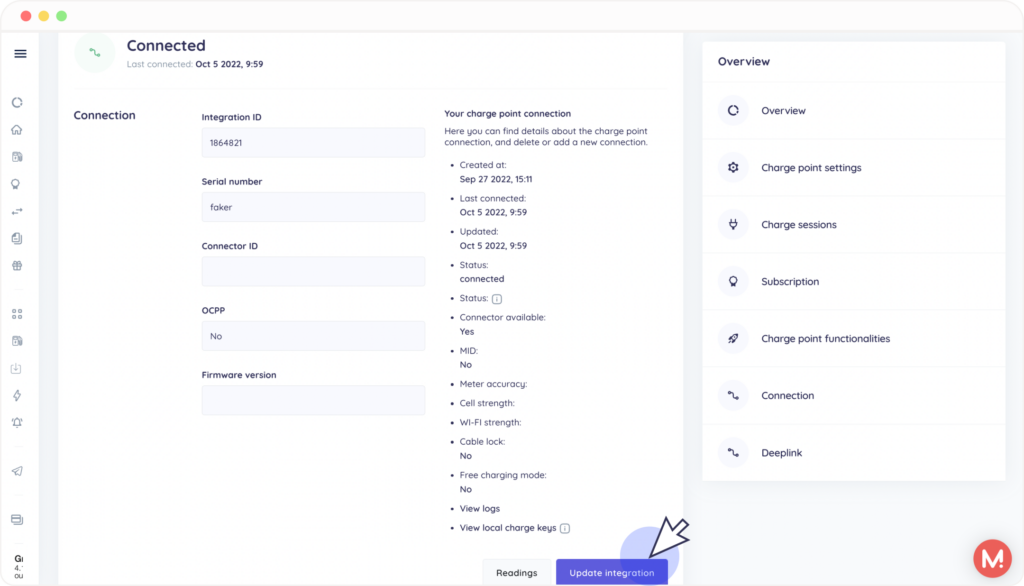 You will be asked to select and Brand and the Model of the charge point.
Afterwards, you need to follow either an OCPP (serial number) or API (cloud login) integration.
The Monta system will reach out to verify the connection. Please note that the verification process should take less than a minute.
4. Troubleshooting
If the verification process fails, this could be caused by various factors, such as:
Lack of internet connection
Outdated/ Incompatible charge point firmware
For more details, please follow this troubleshooting guide.