Where to set up Load Balancing?
Open a Charging Site
Go to Load Balancing
How to set up Load Balancing
Click on "Save Changes".
3. Sub-groups
You can also create a Sub-group, which represents a
subset of charge points, sharing the same available amps on the site. To create a Sub-group, click on "Add a sub-group".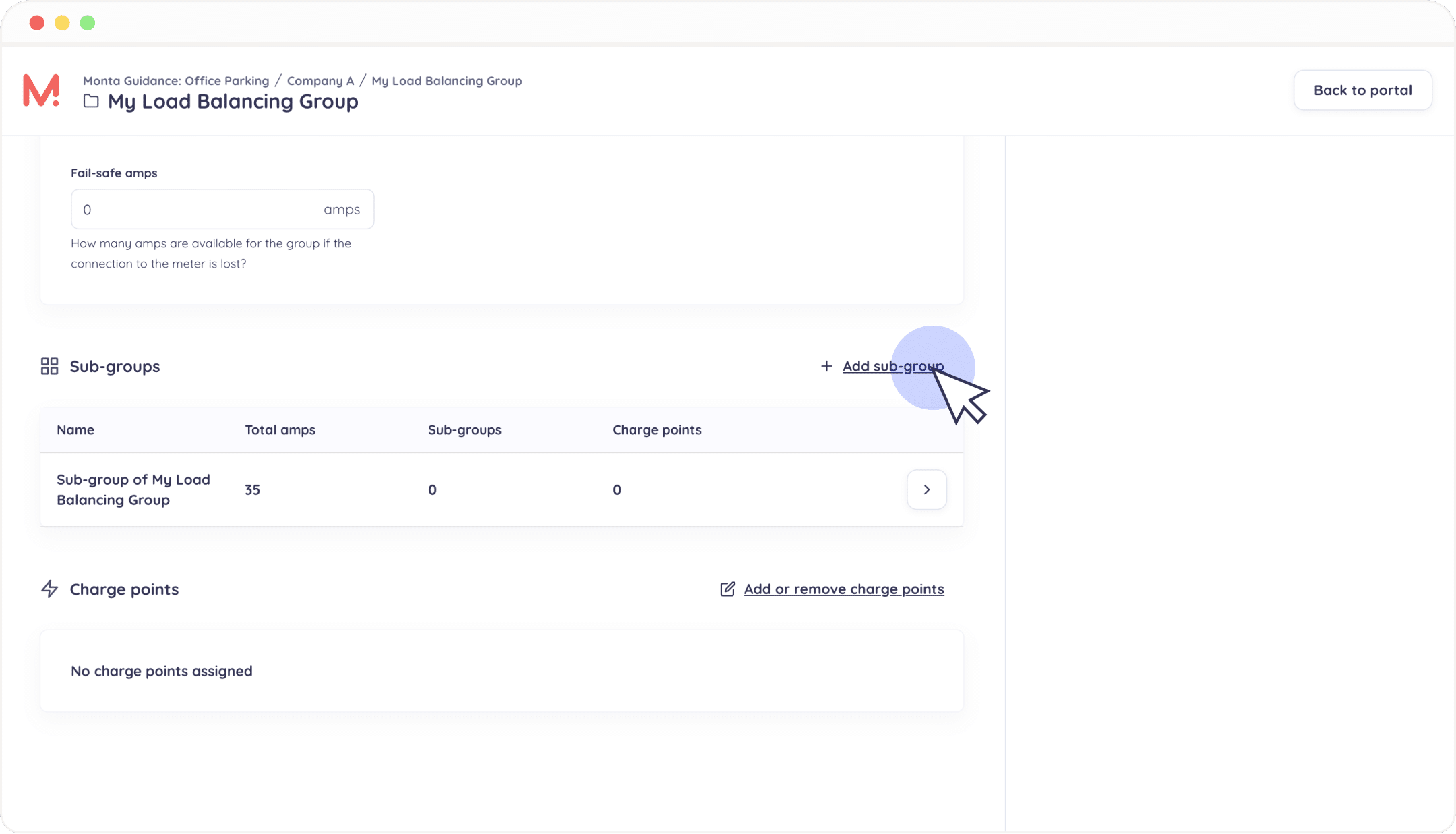 Here you can give it a name, state the available amps and add the charge points that belong there. You can also create a sub-group of the sub-group. It depends on your site setup.
You are also able to set an individual power distribution setup on a Sub-group level.
You will only be able to add charge points supported for Monta's Load Balancing system. Select the charge point and click on "Save".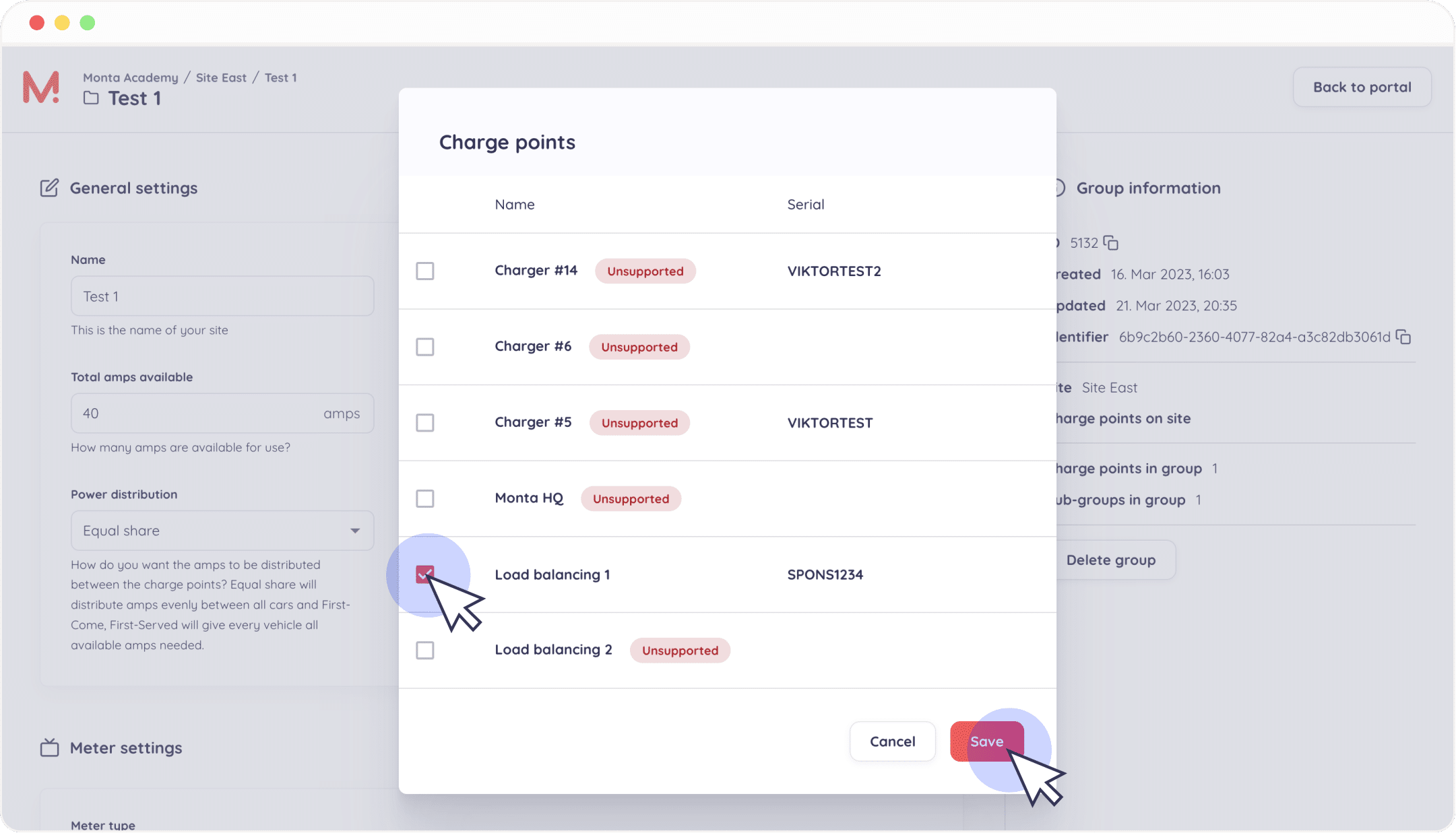 5. Advanced settings
Once the charge point is added, you will be able to see the following information:
State - See if the charge point is Available, Busy or Unavailable.
Phase order - This is the order of the phases on the charge point. It is important that it is setup correctly. You can consult the electrician who has connected the wiring on the charge point to confirm the order. It is used for phase rotation.
Max Amps - The maximum amount of Amps that will be available for the charge point.
Prioritize - If you select to prioritize a charge point, this will be applied when distributing the current among the charge points in use.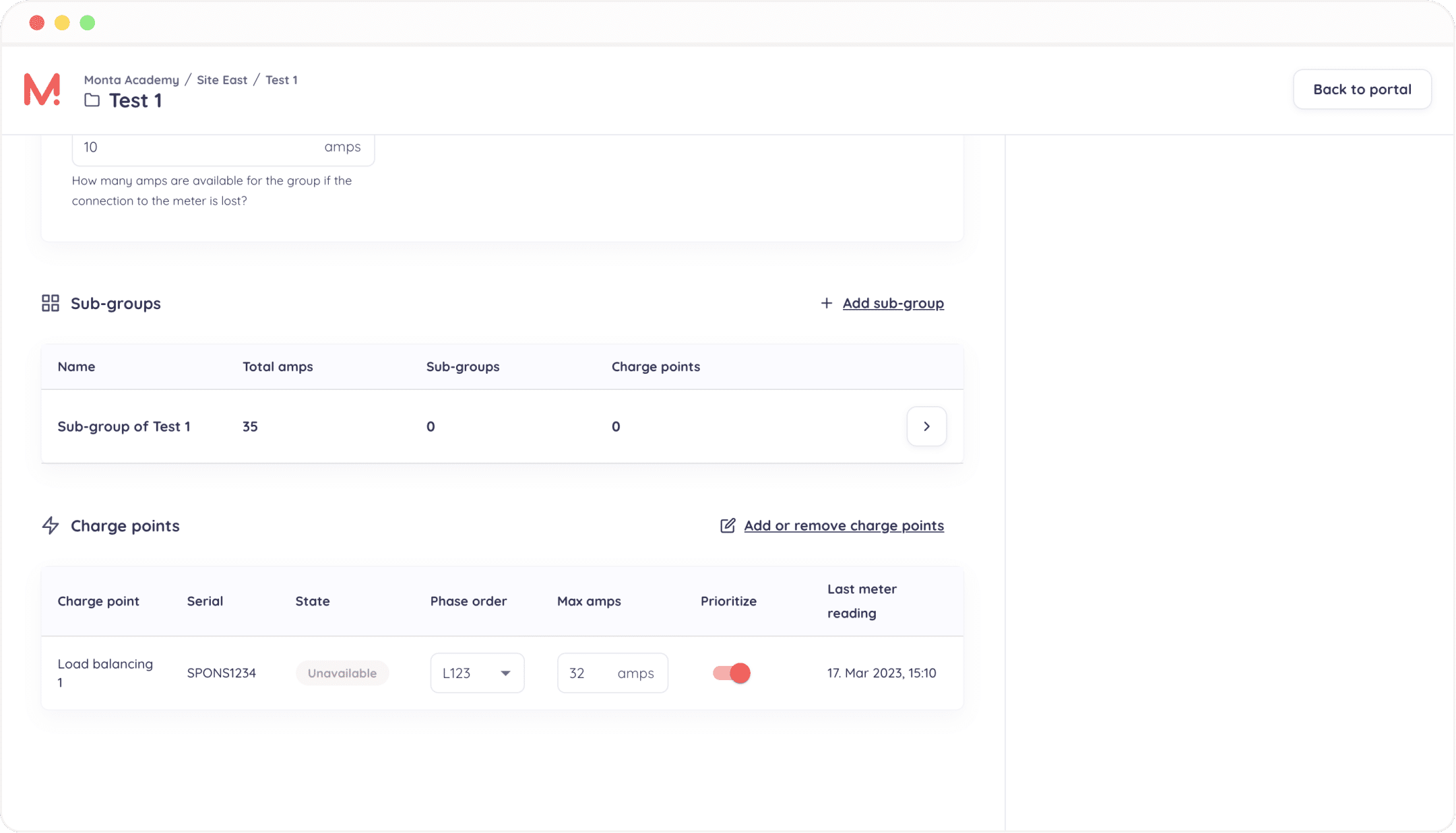 Remember to click "Save Changes".
Please note that you cannot configure the advanced settings of charge points, if you are using a "Locally Managed - Easee" setup.