1. Access the Plan
Once you have an active and running tax refund subscription you can see the plan summary by clicking on "View".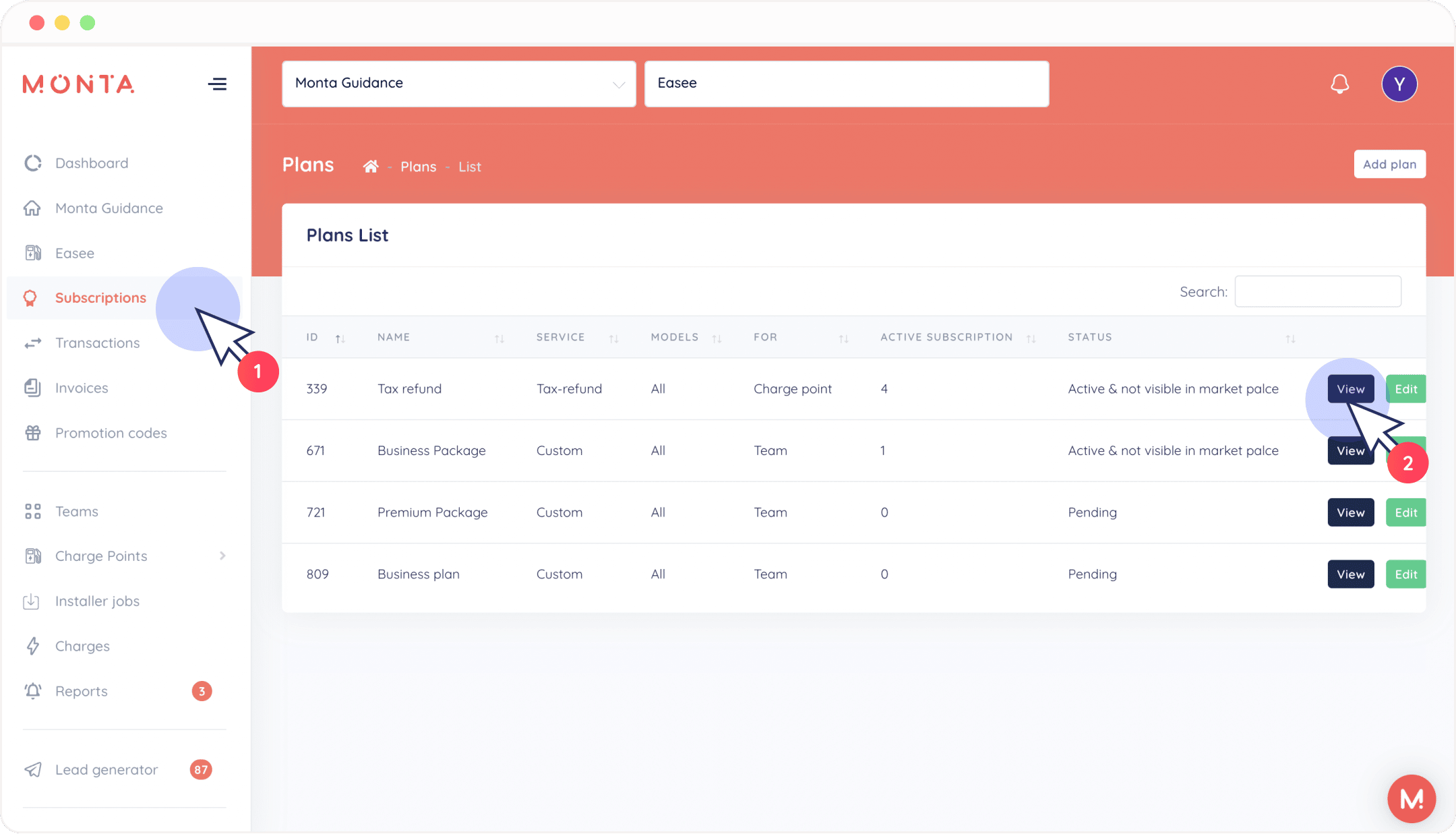 2. Plan Summary
Here you can find some statistical data related to the plan, such as the number of active and pending subscriptions. You can also see the monthly revenue and the total amount of tax refunds paid out.
3. Charge Point Readings
What are charge point readings? It is the kWh charged by the plan users. There are 2 types of charge point readings when it comes to tax refund subscriptions - automated and manual readings.
Automated readings are the ones that take place immediately after a charging session is complete. This happens by the charge point sending a meter value to Monta.
Manual readings are performed by the user taking photographic evidence of their charge point and the meter value in it. They are performed once a month, after you send a prompt to the user to send documentation of their meter.