1. Access the charge point
First, you need to open the charge point in Monta Portal. You can search in the Charge Points tab on the right side, or in the Team, where the charge point is located.
To open the charge point menu, just click on the name.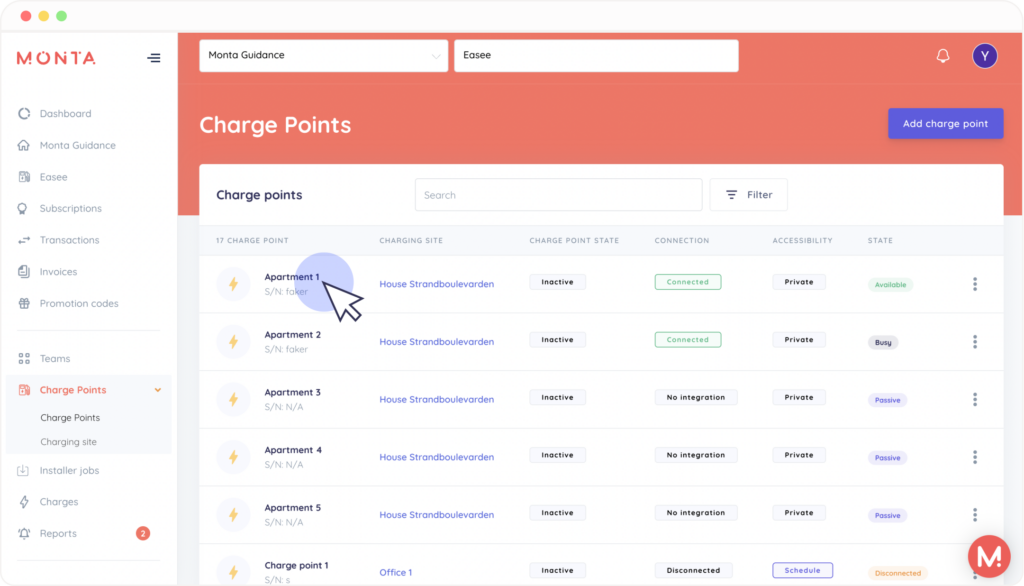 2. Click on "Other actions"
Click on the "Other actions" button, located on the right side of the page. Then, you will find the option to "Transfer Charge Point".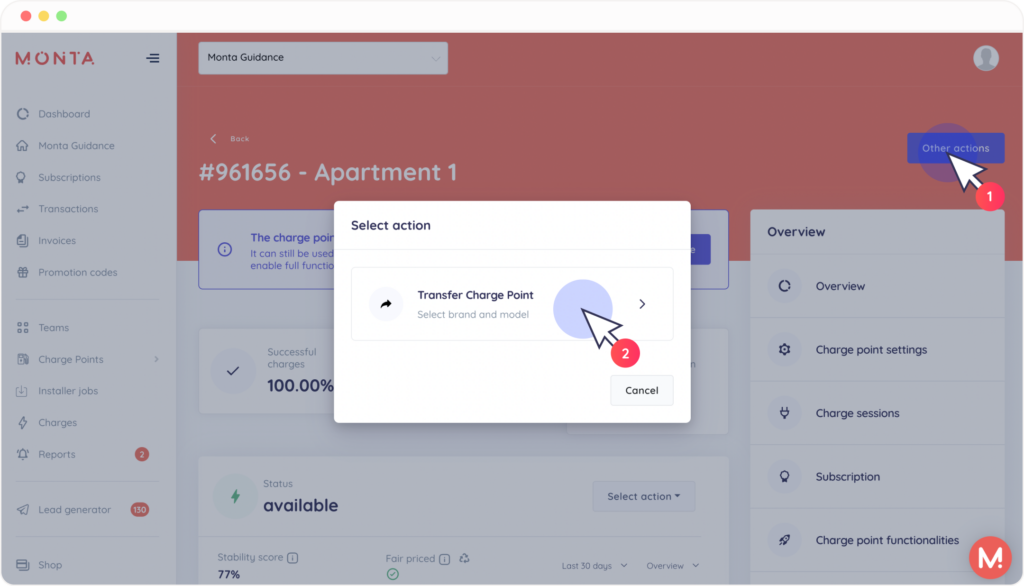 3. Select where to transfer the charge point
You can transfer a charge point to another Team or to another user from the Team.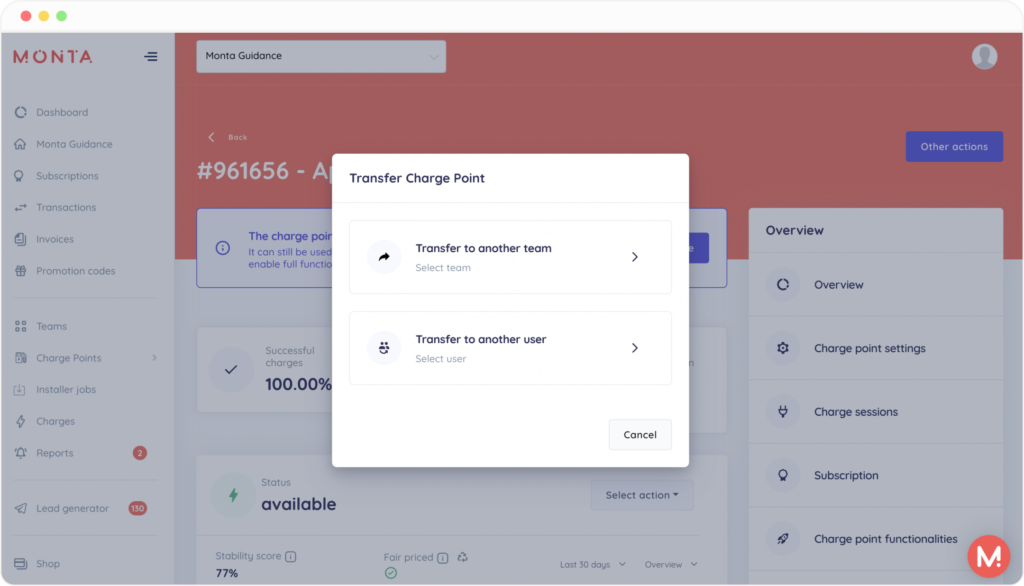 Transfer to another Team
If you are transferring to another Team you will need to select the Team to which you would like to transfer the charge point and click on "Transfer".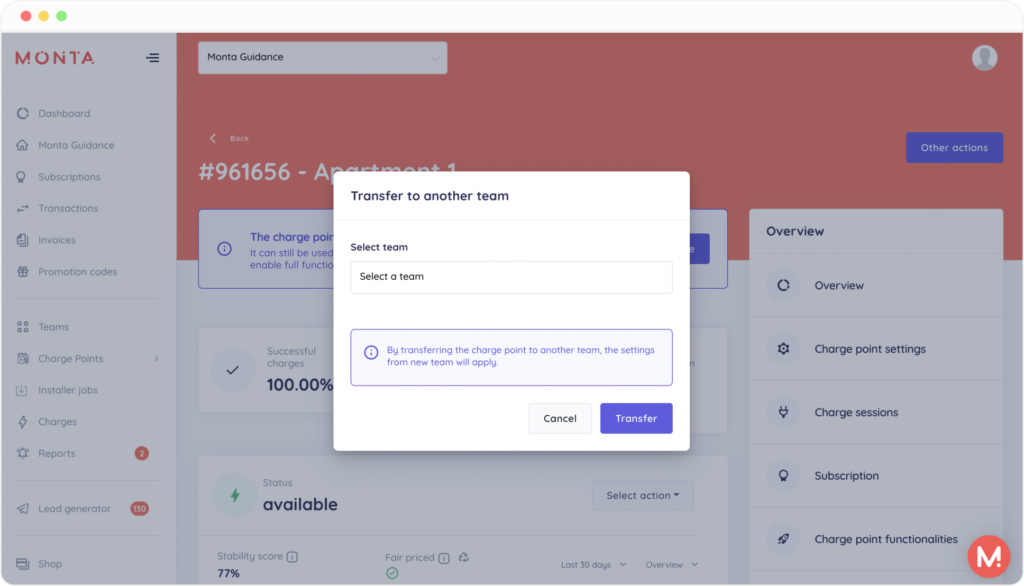 Transfer to another user
If you are transferring charge point to another user here, you need already existing Monta user.
Here, you can decide whether to keep the Monta integration or transfer the charge point without Monta connection.
You also choose whether you stay the Operator of the charge point, or you want to transfer this to Monta.
Finish, by clicking on "Transfer".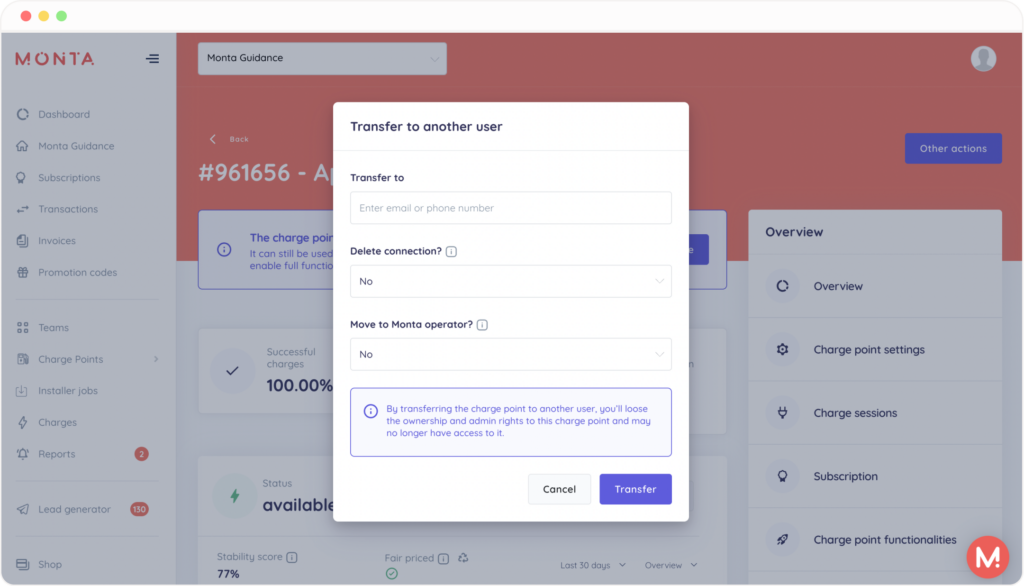 IMPORTANT: If you decide that Monta should be an operator, you will lose access, ownership and admin rights to this charge point. If you stay as an operator you will be able to troubleshoot the charge point and this charge point will be included in a number of payable charge point.