What is SmartQueue? 
Many EV drivers have experienced turning up to charging site and finding out that all charge points are occupied. This is a common issue that many EV drivers face in reality for this reason in Monta we want to eliminate it.
Business or Enterprise users can allow virtual queueing for charge points, both public and privately available. End users can join the queue for the charge point in the Monta app. The SmartQueue feature enables EV drivers to join a virtual queue at one or multiple charging sites. Once the charge point becomes available it notifies drivers that is it their turn to charge.
Please note that the SmartQueue feature is enabled on a Charging site level and it is applied on all charge points in the site. Here you can find more information about charge point sites.
1. Go to "Charging sites"
On the left side menu, click on "Charge Points" and then on " Charging sites".
2. Select the Charging site
Select on which Charging site you want to enable SmartQueue.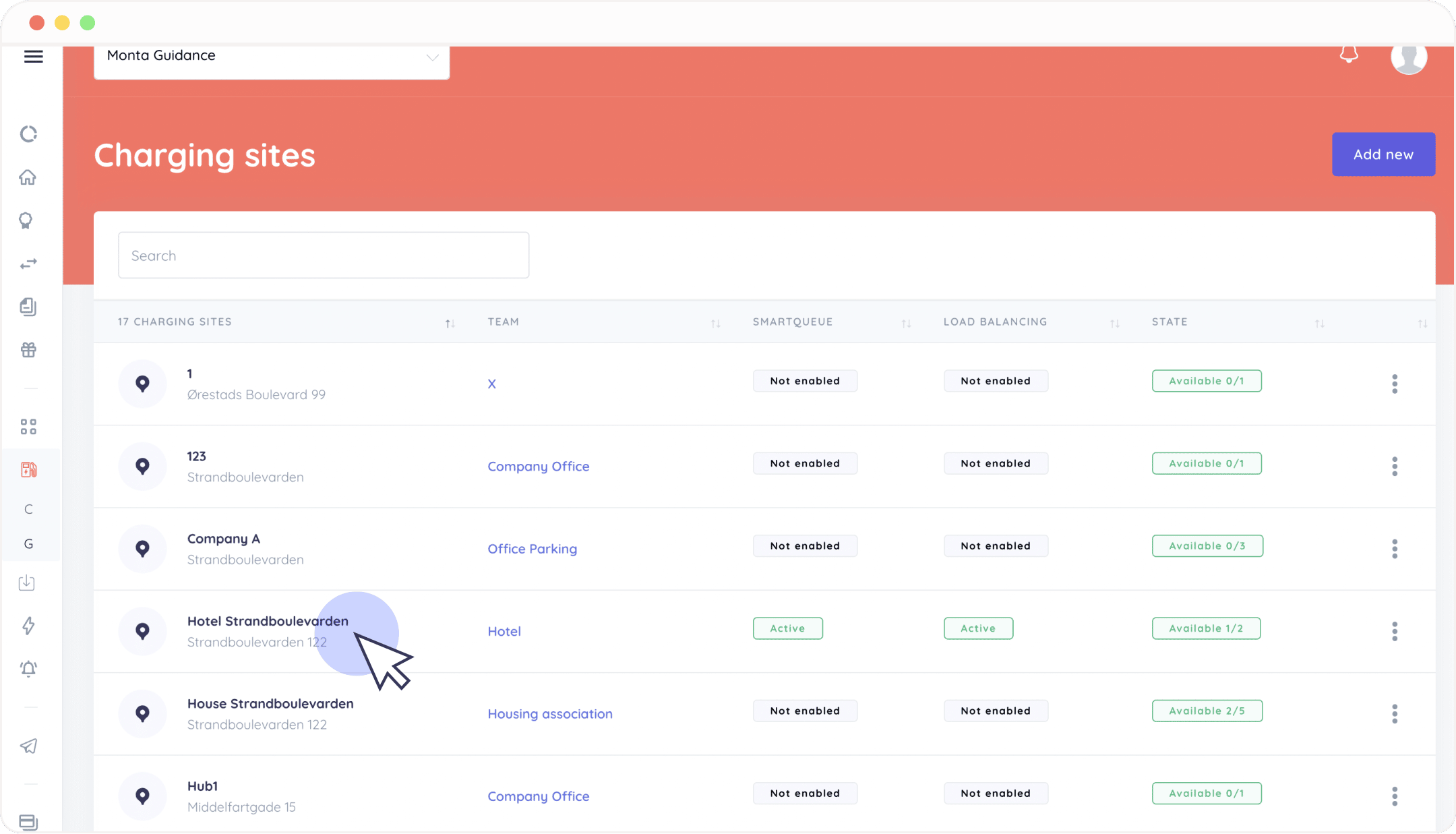 3. Access charge point functionalities
Once you are in the charging site's overview, click on "Charge point functionalities".
4. Enable SmartQueue
In the charge point functionalities find the SmartQueue box and click on "Enable".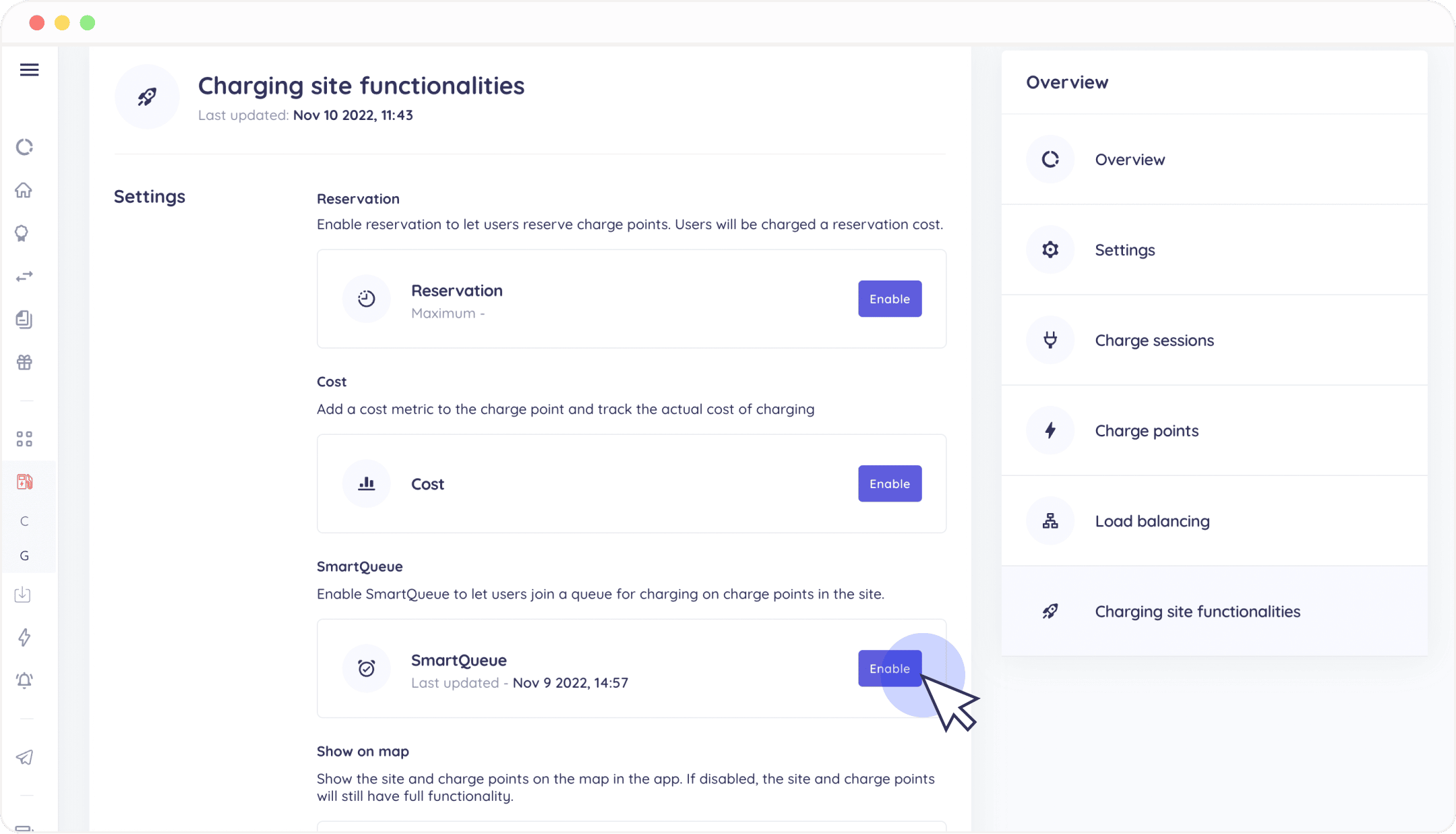 Now you have now enabled SmartQueue for the charge points located in that specific charge point site.
Here is a guide that explains how to use SmartQueue in the Monta App.