The fleet feature enables your company to receive information about your EV fleet, such as real time battery status, charging status and the location of the vehicle.
The fleet feature makes it possible for companies to assign charge keys to specific cars in order to track consumption. By entering the license plate for each vehicle, you can track the charge session history for each vehicle.
This article will explain how to add a new vehicle to your fleet. If you haven't already added a vehicle integration with the car vendor, please follow this guide first.
1. Go to the Team
In the Monta portal, select the "Teams" section on the left and then pick the team to which you would like to add the fleet.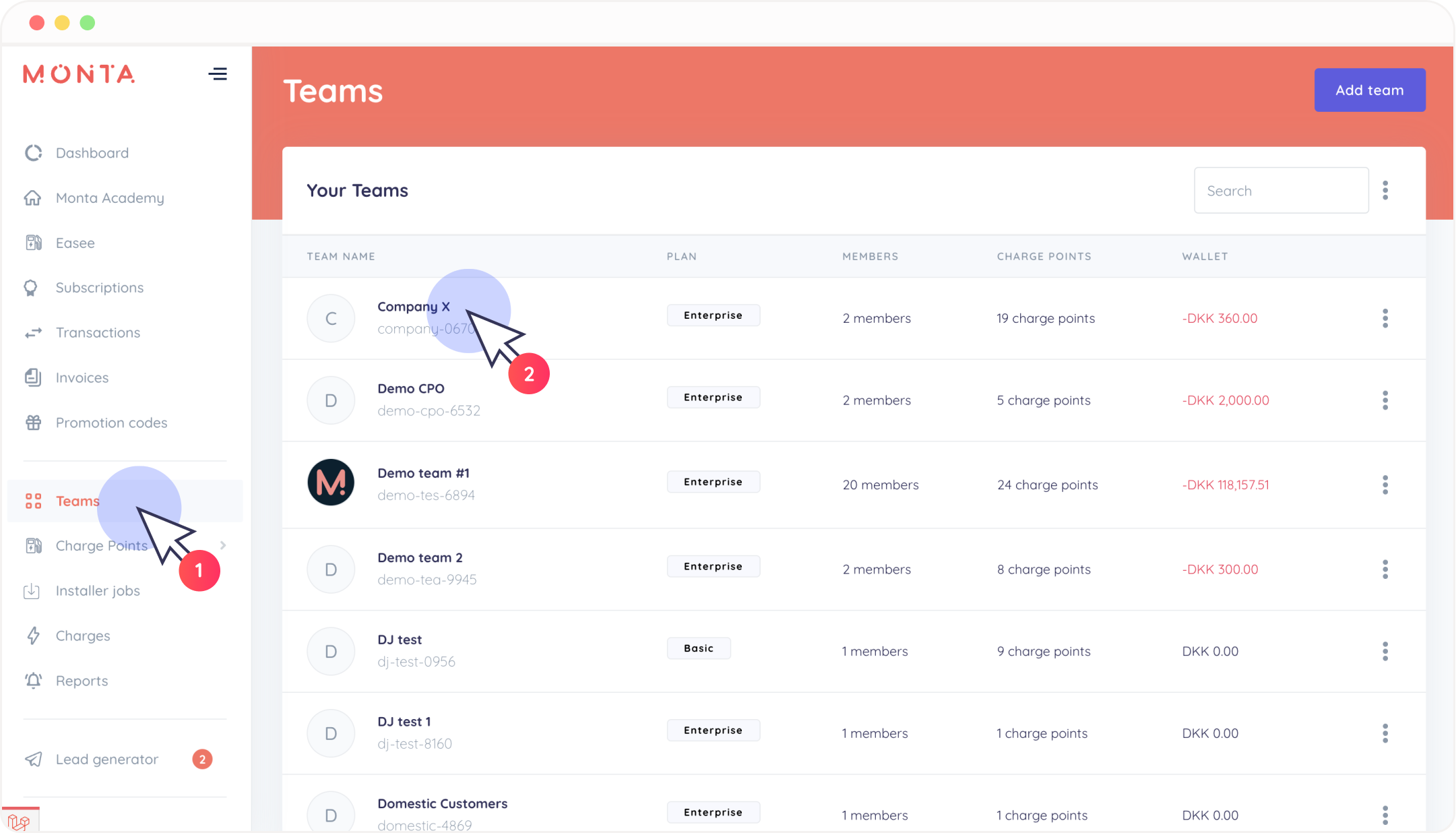 2. Go to the Fleet section
In order to add cars to your Fleet, go to the "Fleet" section.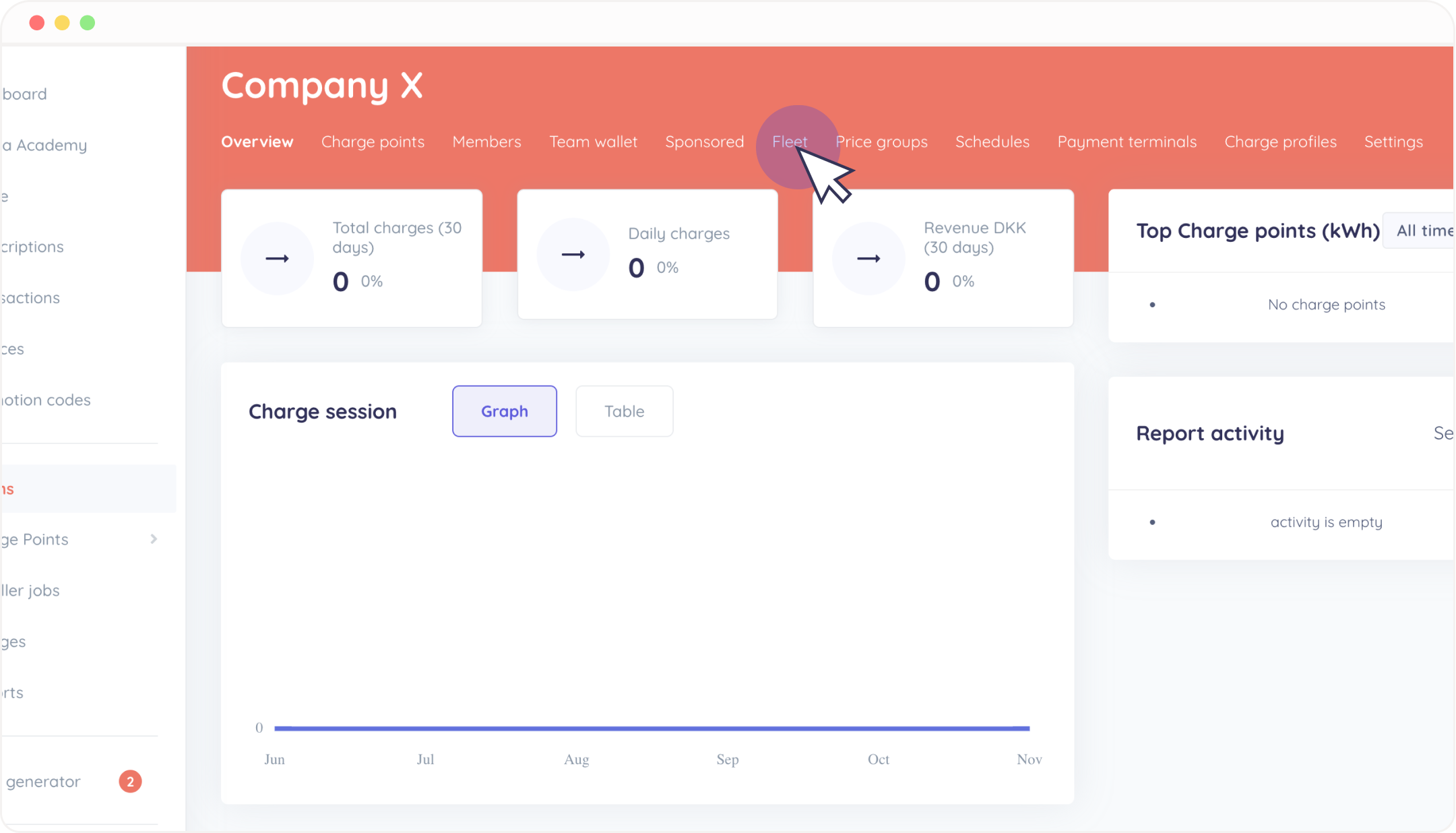 3. Add New Vehicle
Please note: to do this next step, you must have added a vehicle integration already. If you have not done so, read this guide.
Go ahead by clicking on "Add new vehicle".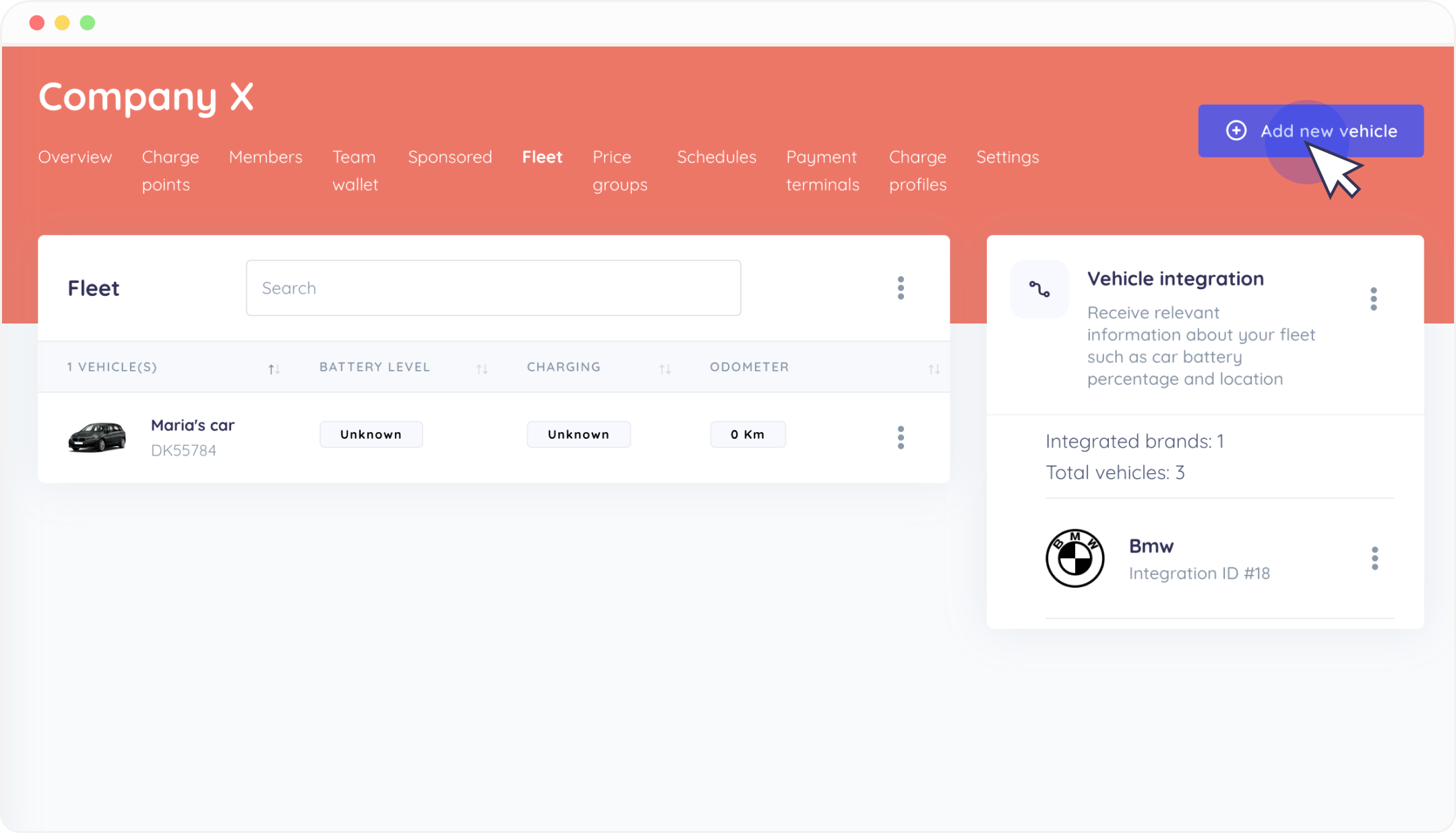 4. Select Brand
Find your vehicle brand and click on it.
Please note: In this example we are using BMW.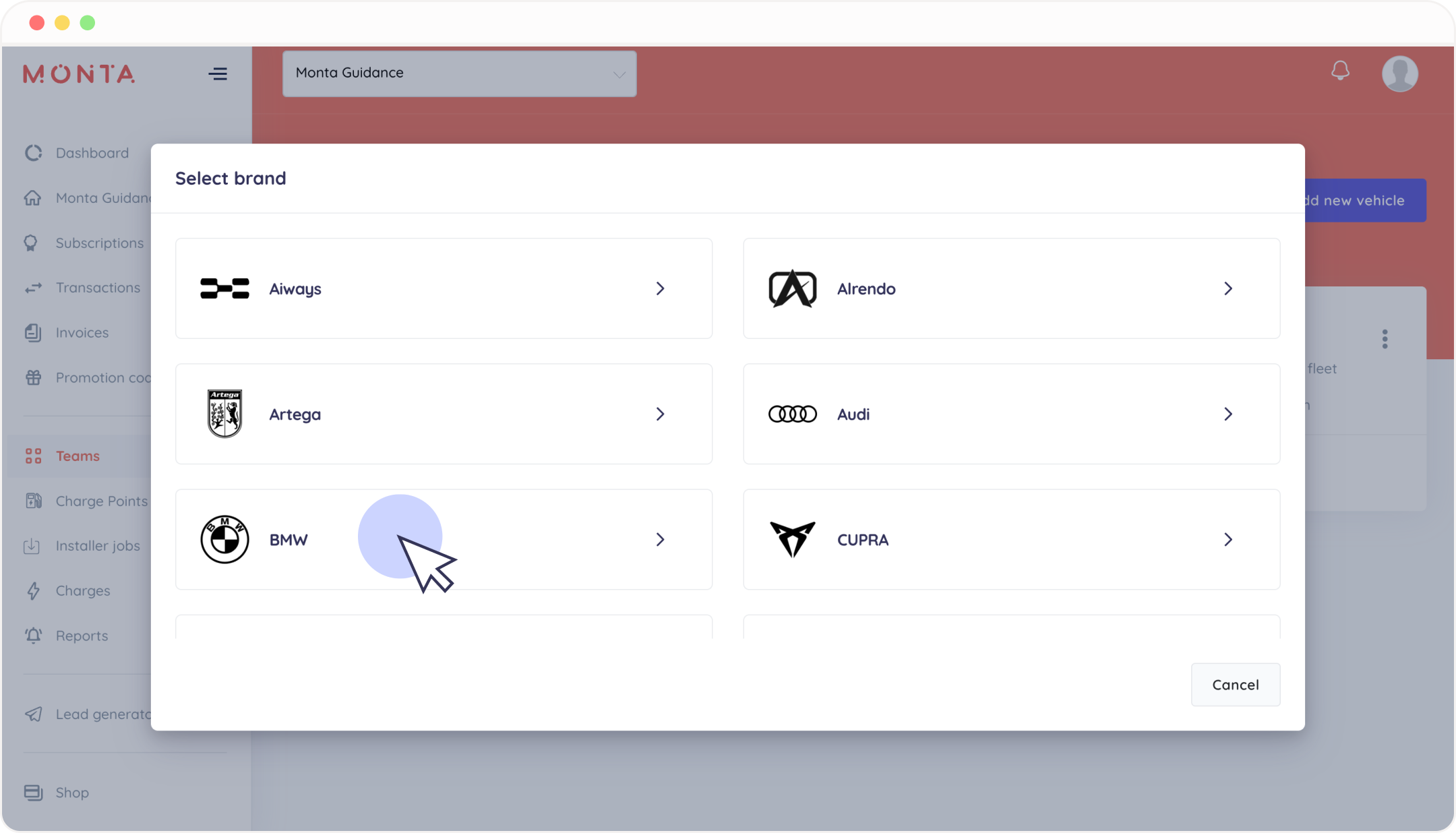 5. Select Model
In this step select your car model. Click on the model and move on.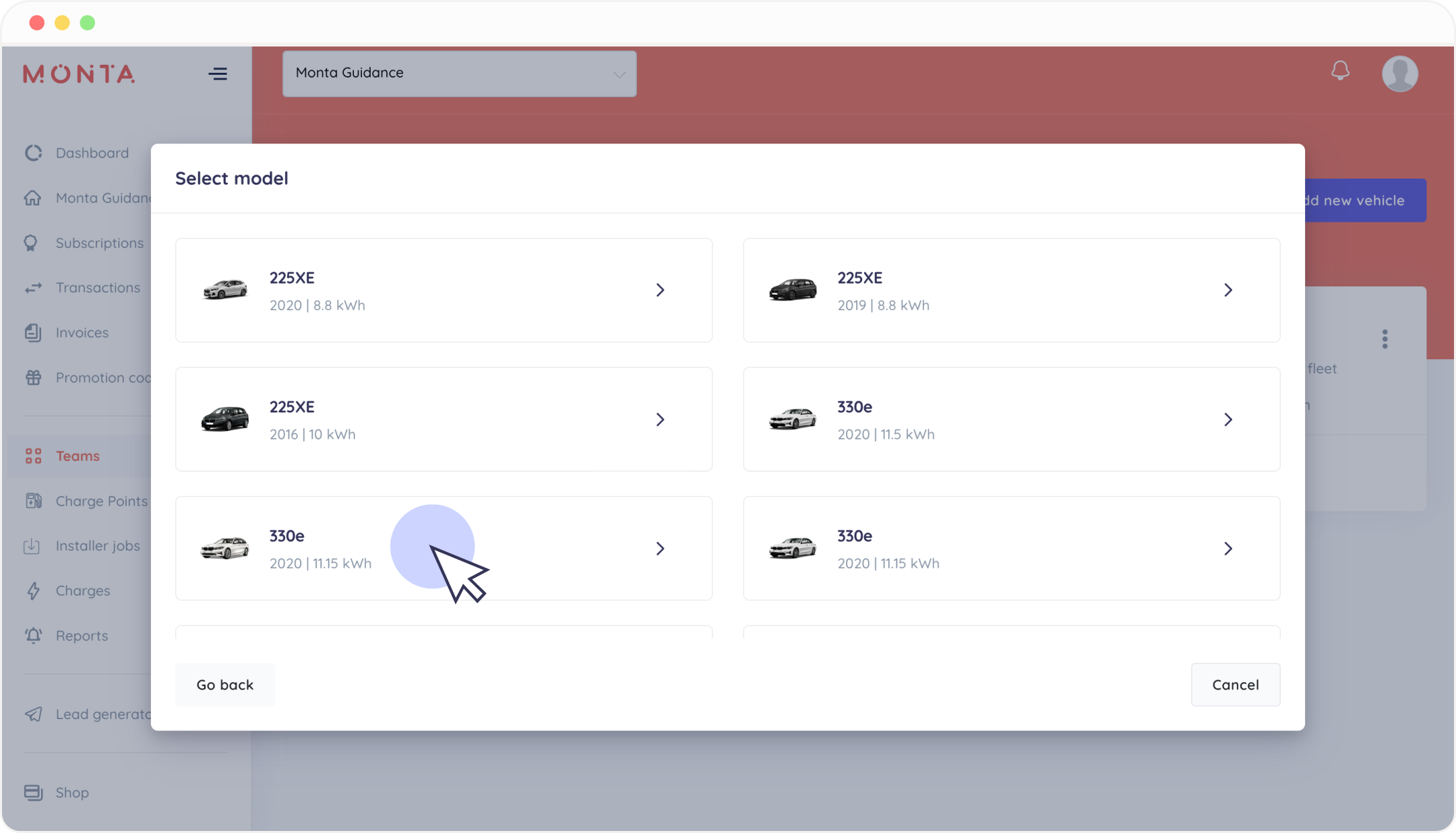 6. Enter Car Details
To finish, enter information about the car.
Please name your car, choose the plug type and select the vehicle from the list which you would like to connect. Before saving enter the licence plate of the car you want to add to the Fleet.
Click on "Finish" to complete the settings.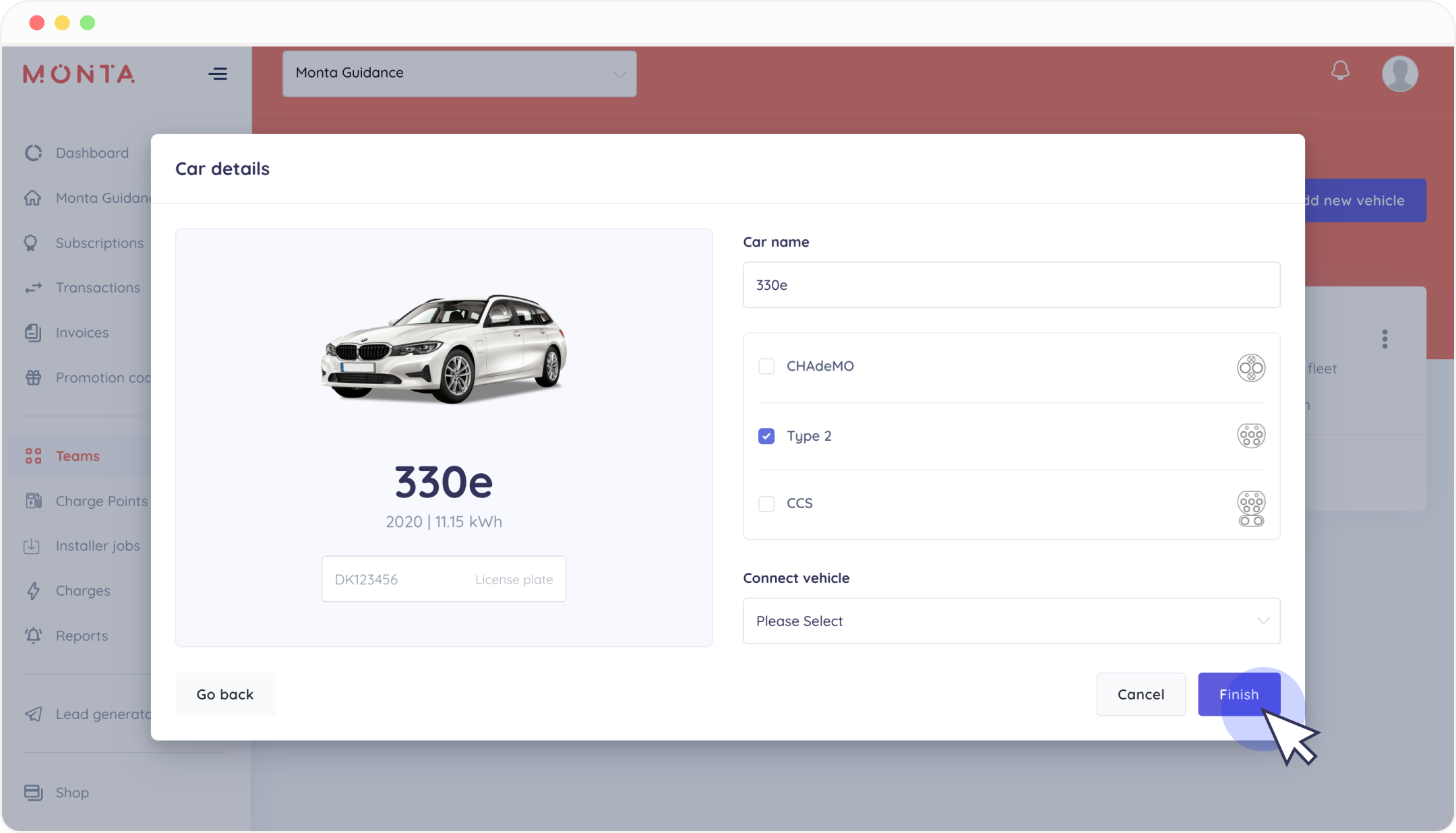 7. Vehicle Details
After adding a car to the Fleet, you can see it in this list. Where you can see car names with associated licence plates, battery level, charging status and the odometer reading.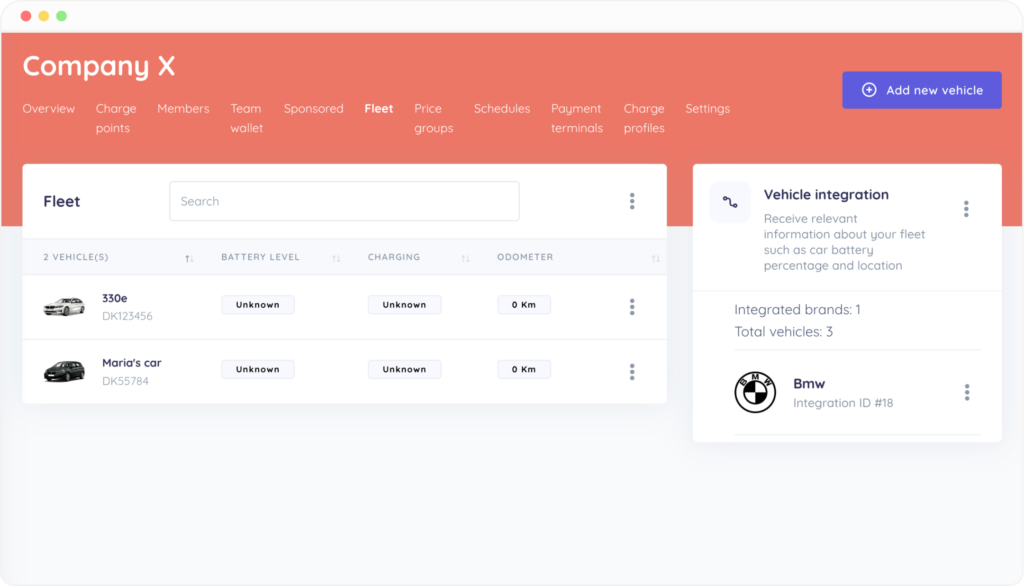 8. More details
To see more details, click on the three dots on the right side and go to "See details".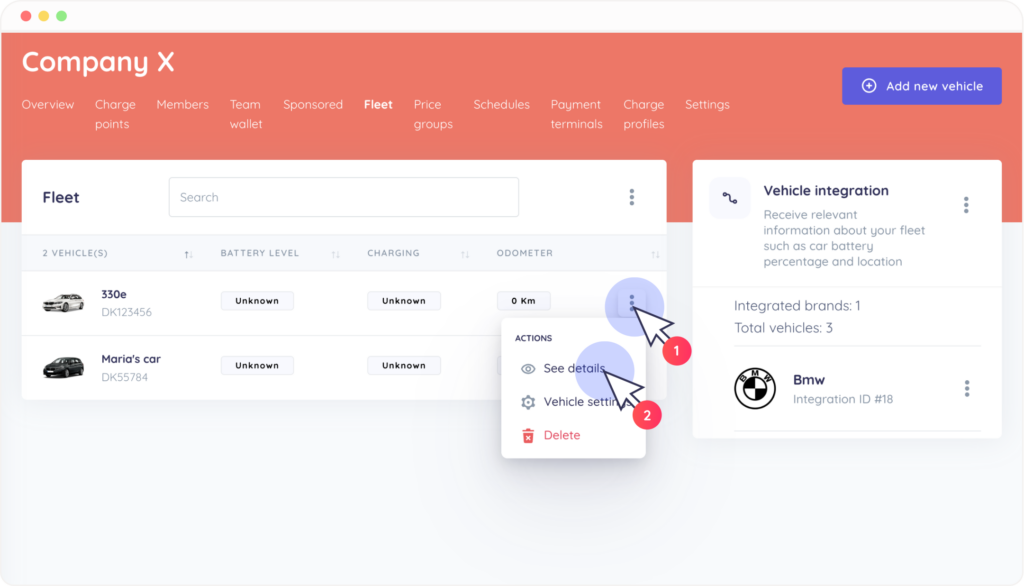 9. Car details
Here you can find the information in a more detailed overview. On the left side you can see the car name and related licence plate. On the right side you can see the car information such as battery level, if it's charging or plugged in.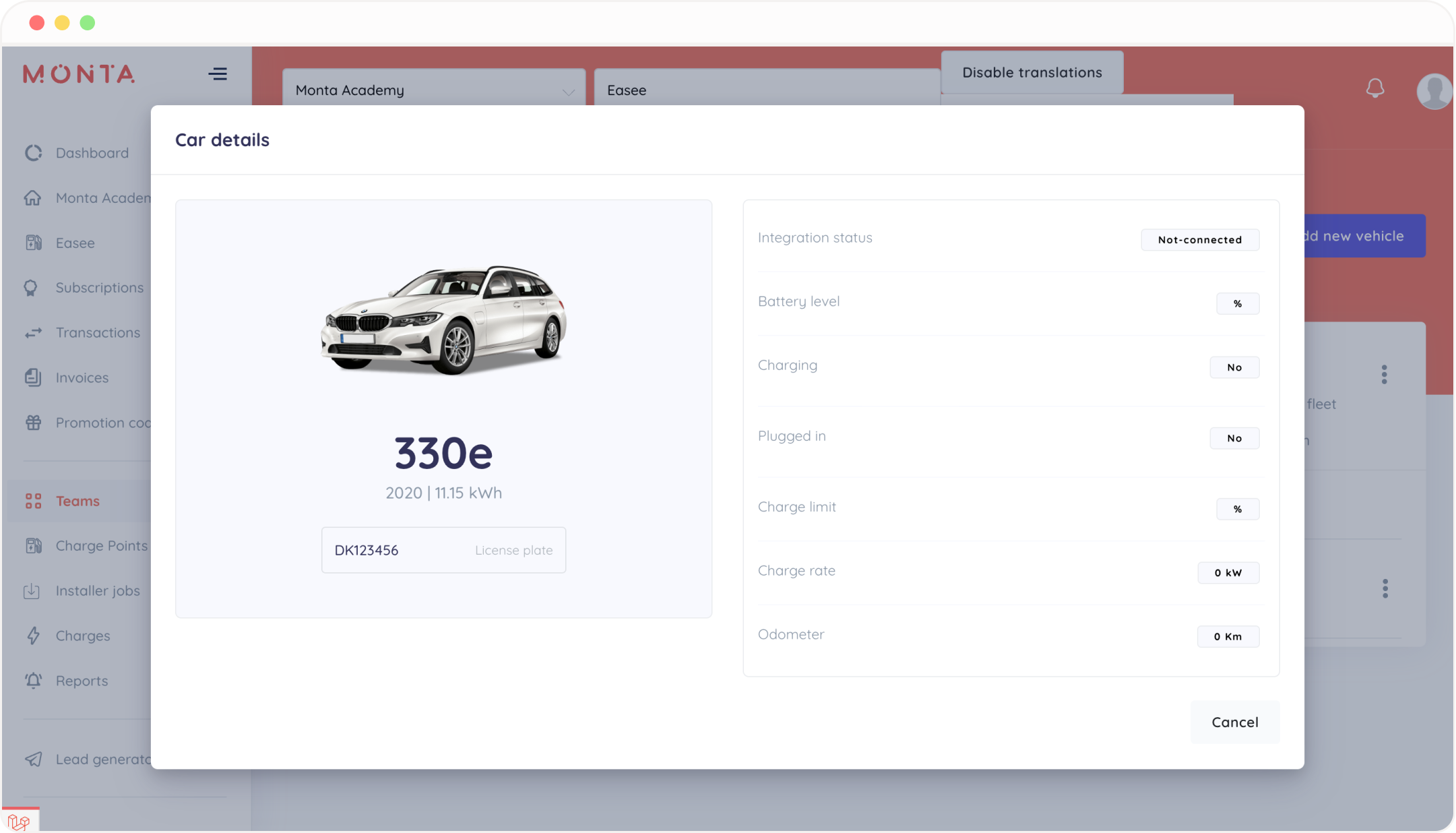 10. Assigning Charge Keys to Fleet Vehicles
Here you can find a guide how to assign charge keys to specific cars connected to the Fleet of the Team. In this way you will know which charge keys is used for charging a specific car and you can follow the consumption of the vehicle in a more convenient way.