Installer page represents a group of charge points that you'd like to connect to Monta. You can share this page with your installers, and in that way, they can connect charge points to Monta from their end. Installers do not need to have access to your Monta Portal account and do not need to have their own Monta account!
1. Create installer job Click on "Installer page" on the left side of menu bar
Click on "Installer job" on the left side of the menu bar and afterwards on "Create Job".
2. Choose charge point site
In the next step you will be asked to select a charge point site, choose the site you would like to add the installer job an click on "Next".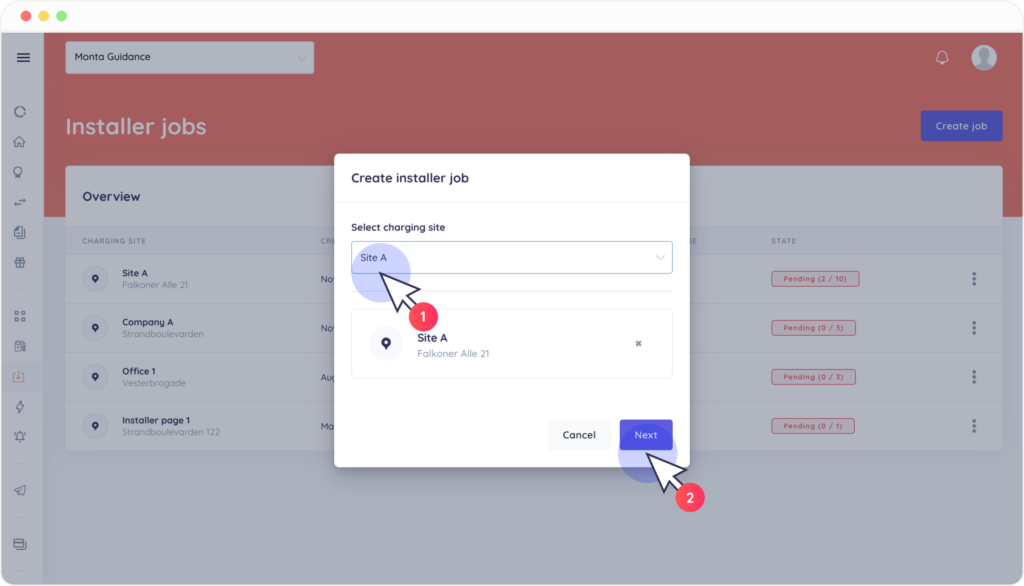 3. Installer Job
Here you can see and edit the installer page job.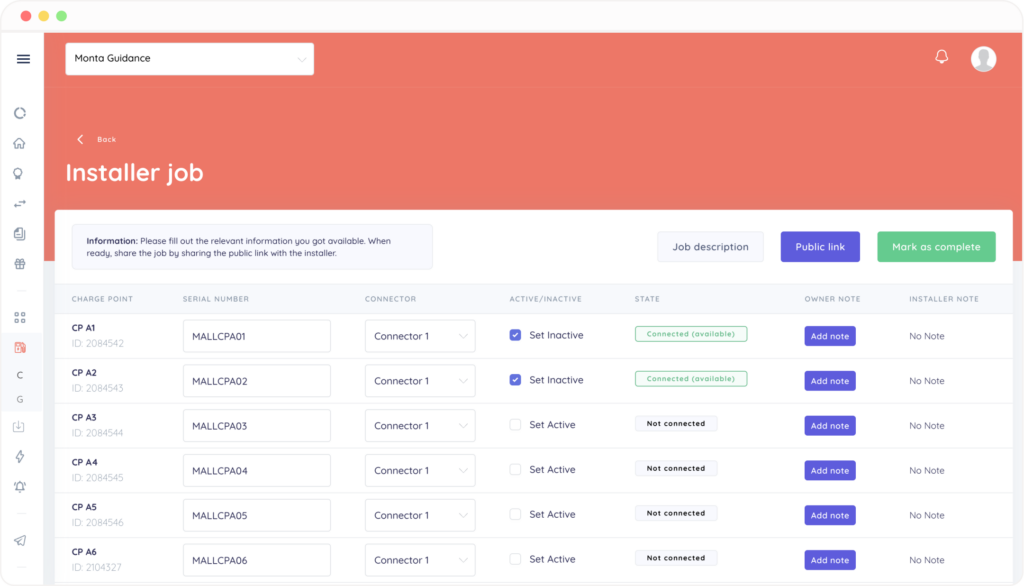 By adding serial numbers and connector types to the charge points, you can make sure that the installers connect a specific charge point. Once the charge point is connected, you will see a live updated say "Connected".
You can also put a note if there is something that the installer should know.
4. Share installer page
You can share the public link with all the installers that should have access.
Note: When you share the public link, the installers do not need a Monta account.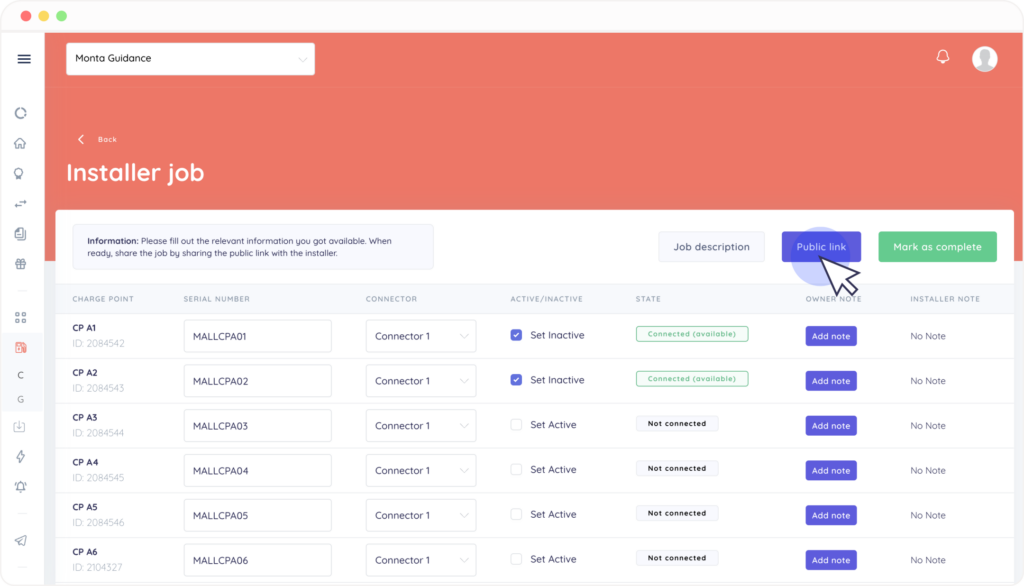 5. Once the installer job is done
Once the charge point are connected and the installer job is completed click on "Do you want to mark Installer page as completed".