Roaming is the industry terminology for sharing charge points with other networks. Monta is sharing charge points on networks like Hubject and Gireve but also does direct sharing agreements with companies like Plugsurfing. When a user makes a charge on a Monta charge point through another app, this is called a roaming charge.
Please note that Roaming is only available for Enterprise and Business plan and that a 10% roaming transaction fee is applied for all roaming charges.
1. Go to the team where you need to enable roaming.
Click on "Teams" and select the team name.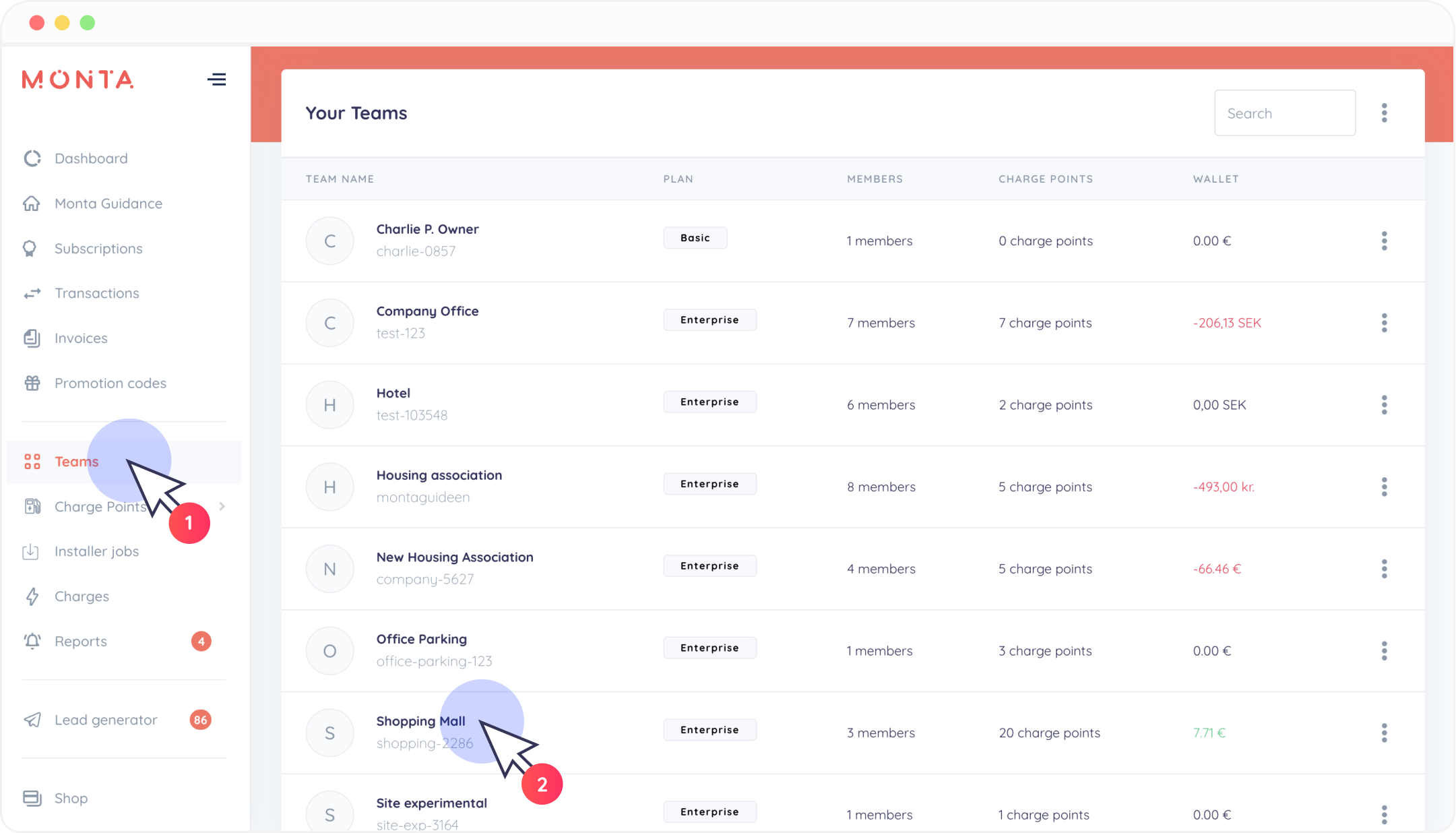 2. Find the charge point that you want to make available on a roaming network.
Go to "Charge points", click on the three dots on the right side of the charge point and select "Activate Roaming".