Once you have set up a charge Point site, you can manage it and control features such as load balancing, SmartQueue and reservations. If you haven't already set up a charge point site, you can read about how to do this in this article.
1. Select the right Charging Site
To view the charging sites management page - a dedicated page for all charge point sites and related data - go to "Charge Points" and click on "Charging sites".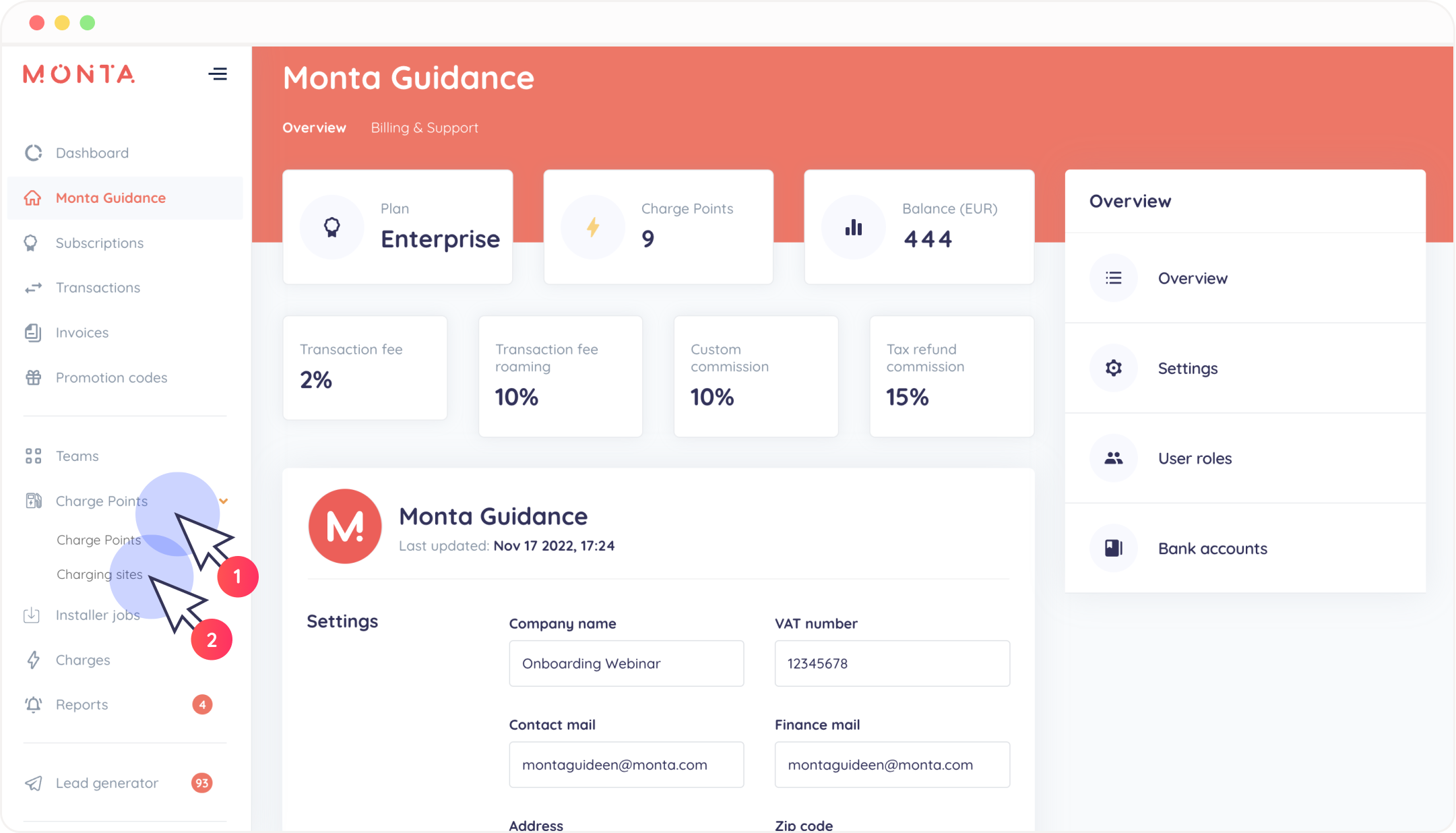 2. Find the Charging site
Click on the charging site that you want to manage.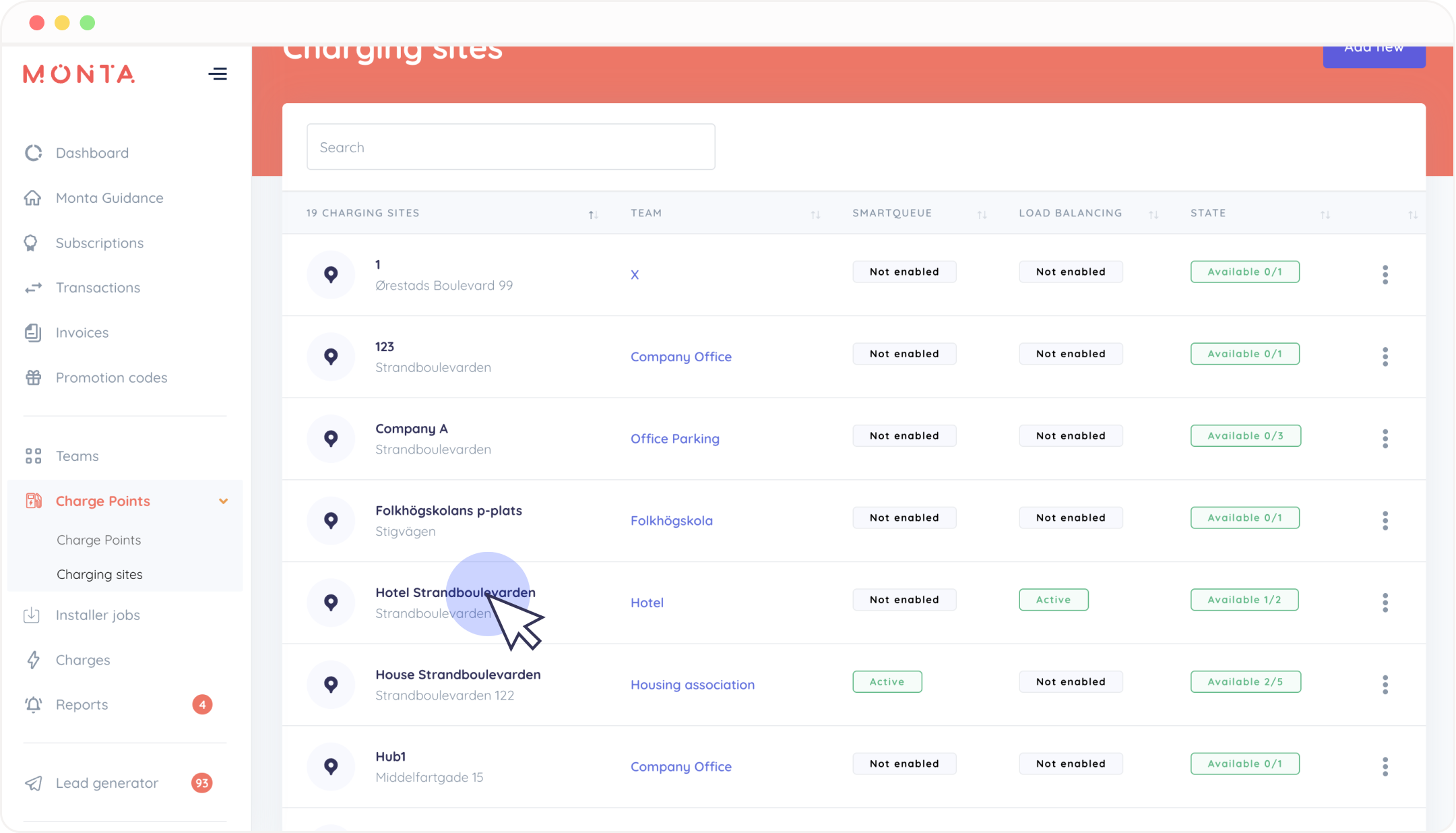 3. Charging site management
Here you can see all the settings for the charge point site as well as if you have any unconnected charge points in this charging site. In the Overview on the right, you can see all the sections found on this page. You can go directly to a particular section by clicking on it.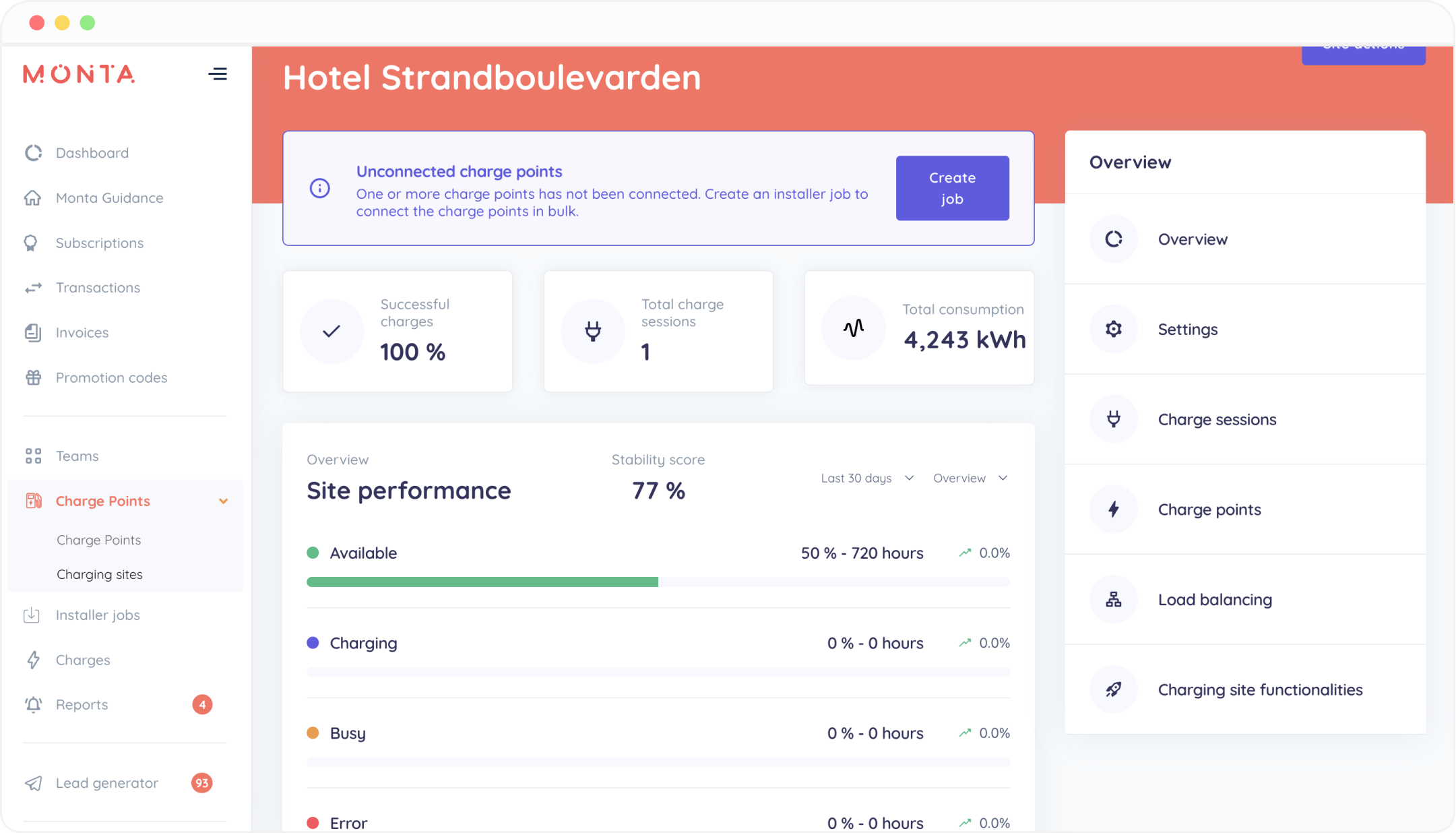 4. Enable Load Balancing
Click on the Load balancing section to view any existing load balancing setups.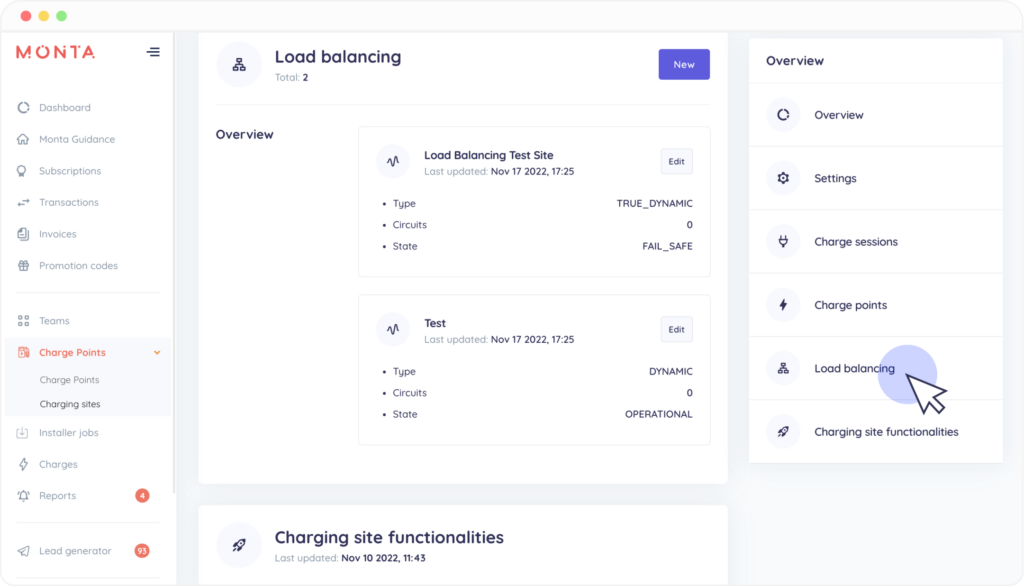 If you want to learn about how to set up load balancing for your charging site, you can find a guide about it here.
5. Edit Charge Point Site information
To edit the charging site information, click on the "Settings" option from the menu bar.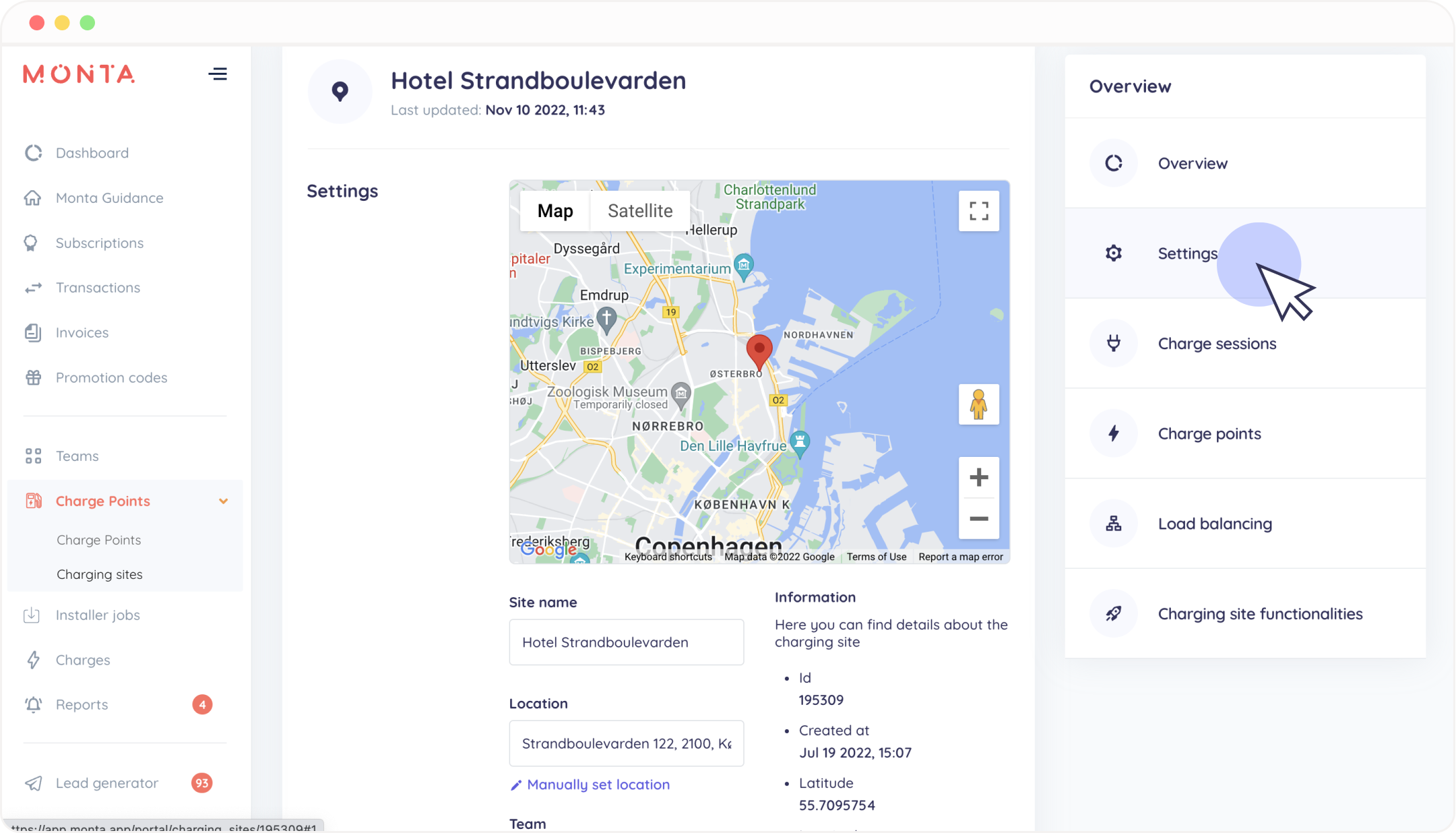 6. Charging site functionalities
Another important section is the charging site functionalities. From this view, you can enable features related to reservations, costs, SmartQueue and map visibility.