Charge Keys are used to start a charge and create a payment method for a charging session. At Monta charge keys are paired to Team Wallets which afterwards are used for charge session payments. Charge keys are a convenient way to start a charge without using your Monta App or the QR Stickers.
This guide explains where to find charge keys to the team wallets on Monta Portal.
Where one can pair the charge key on Monta Portal?
On the Monta Portal charge keys are paired to the team wallet which should be paying for the charges.
Find the teams section on the left side of menu bar and click on "Teams".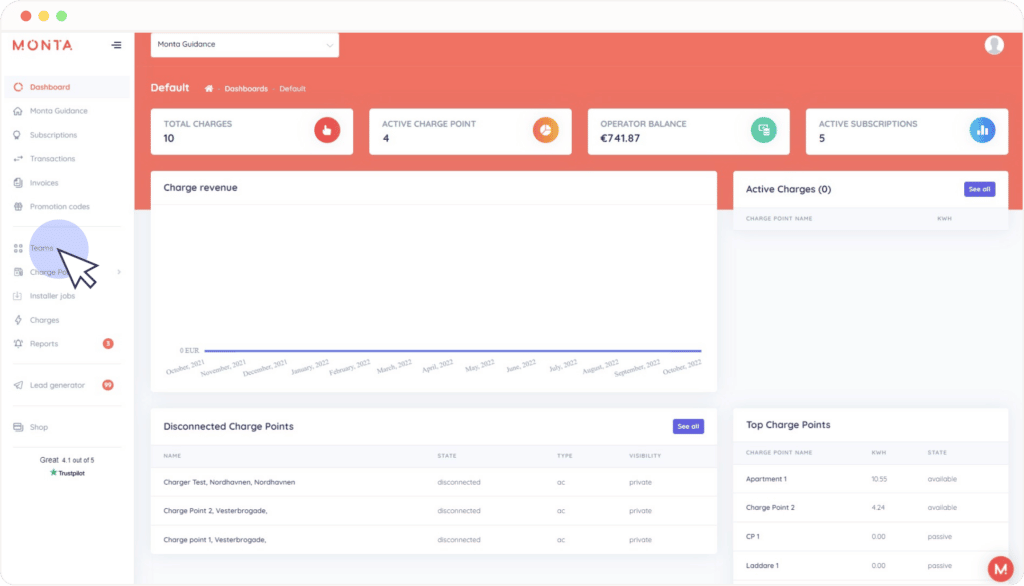 Find the team to which team wallet RFID key should be added to and click on it.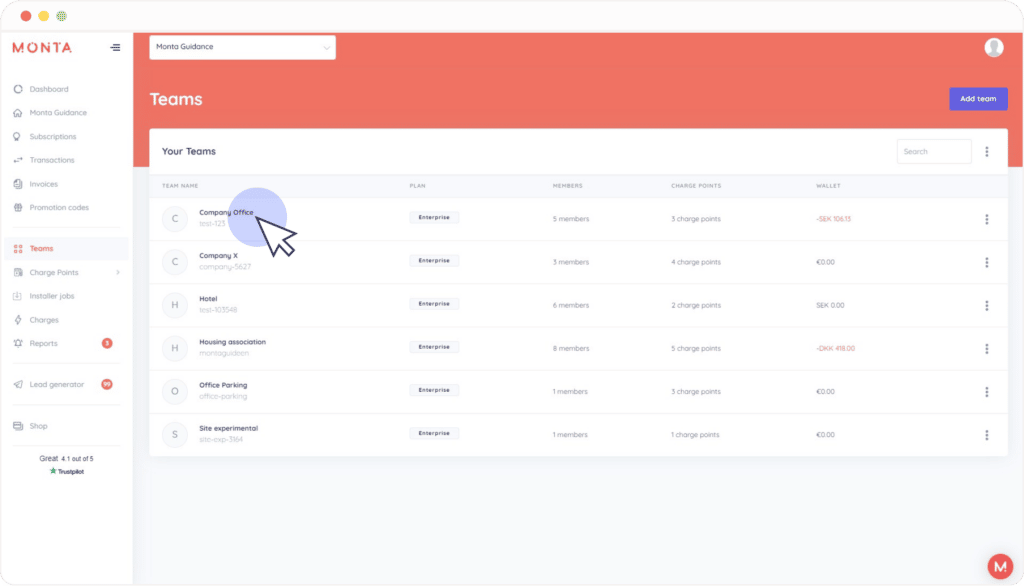 Open Team wallet, here you will find section Charge keys, this is where you can pair charge keys on Monta Portal.
Here is a guide how to pair charge keys to the Team wallet in the Monta Portal.