1. Go to Teams and choose team
On the left side of the menu bar you will find "Teams" section. Go ahead and click on it. Here you will find the list of your Teams. Go ahead and pick the Team to which you would like to invited your new Team members. In order to do so click on the Team name.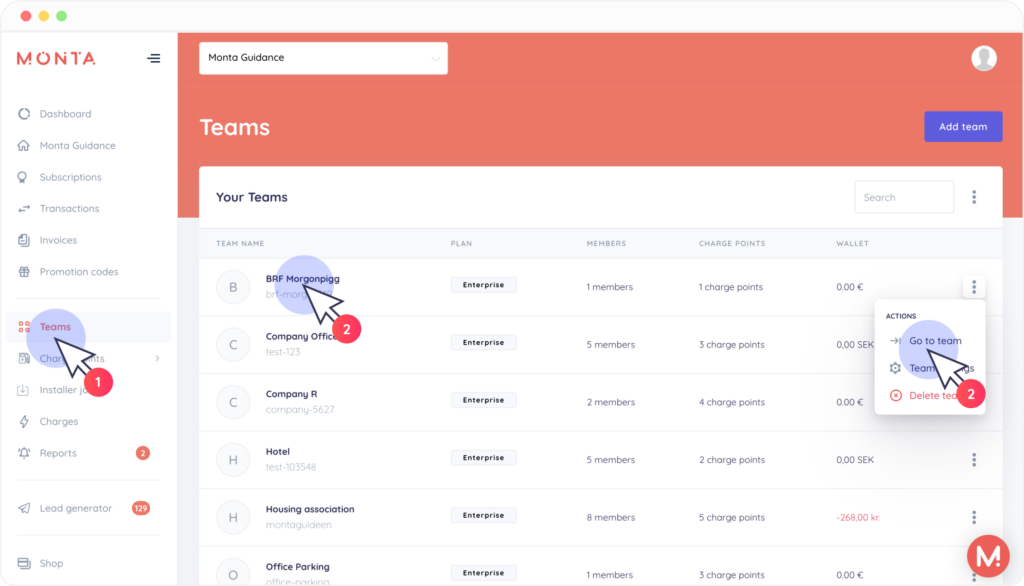 2. Go to the section Members and invite a new member
To invited the new Team members you go to the sections "Members". Go ahead and click on it. Now you can see the list of the current members. To invite new members, you click on "Invite new member".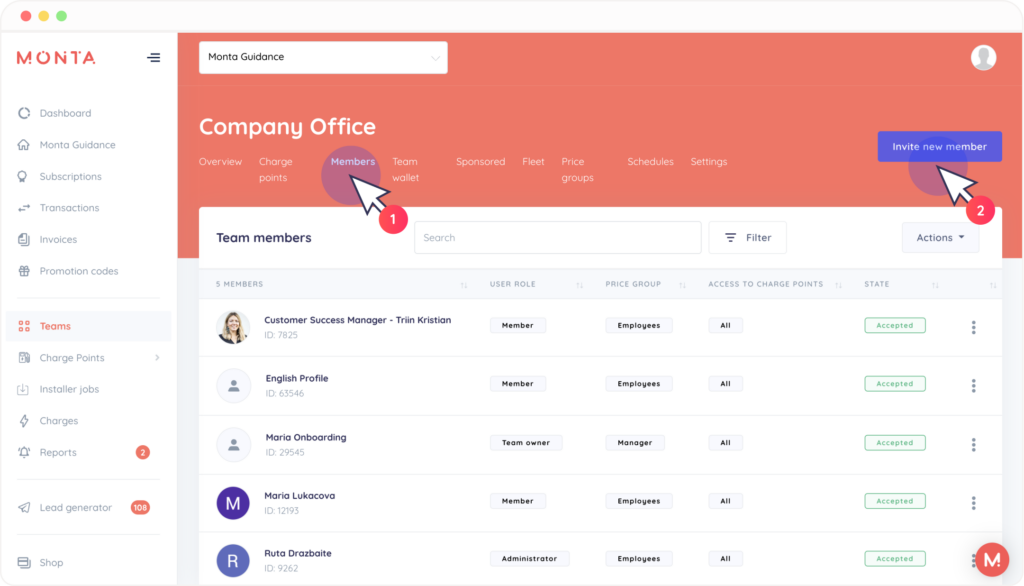 3. Invite Team member
To invite a new Team member via e-mail or phone you click on "Invite Team Member".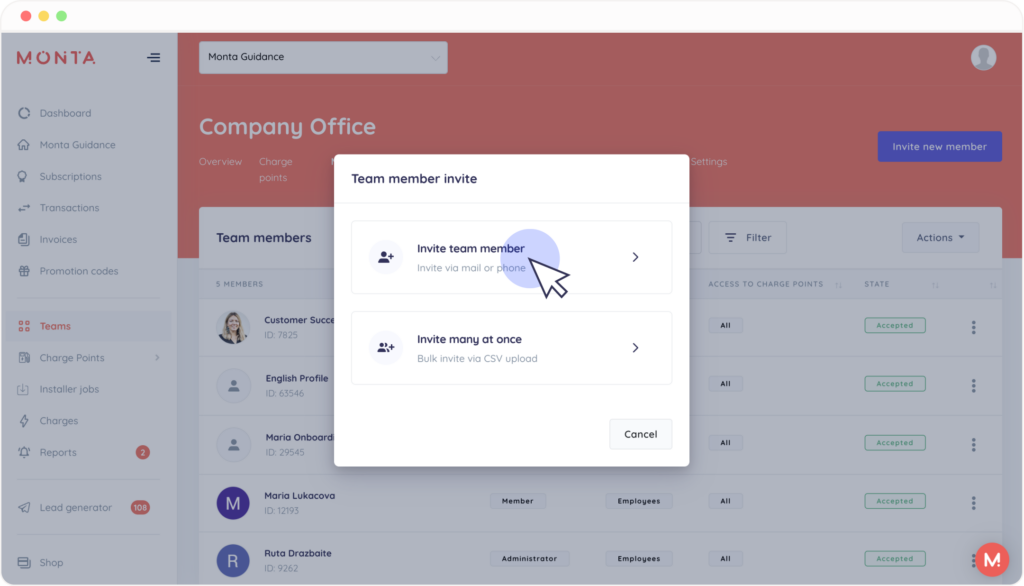 4. Enter member information/role/price group
In the first step you enter the e-mail address or phone number of the new team member. Afterwards you can choose the users role. In the third step you can assign the new member to a price group. If you send the invitation to a non-exiting user, the user will receive an invitation to create a Monta account. In the last step you send the invitation, go ahead and click on "Invite".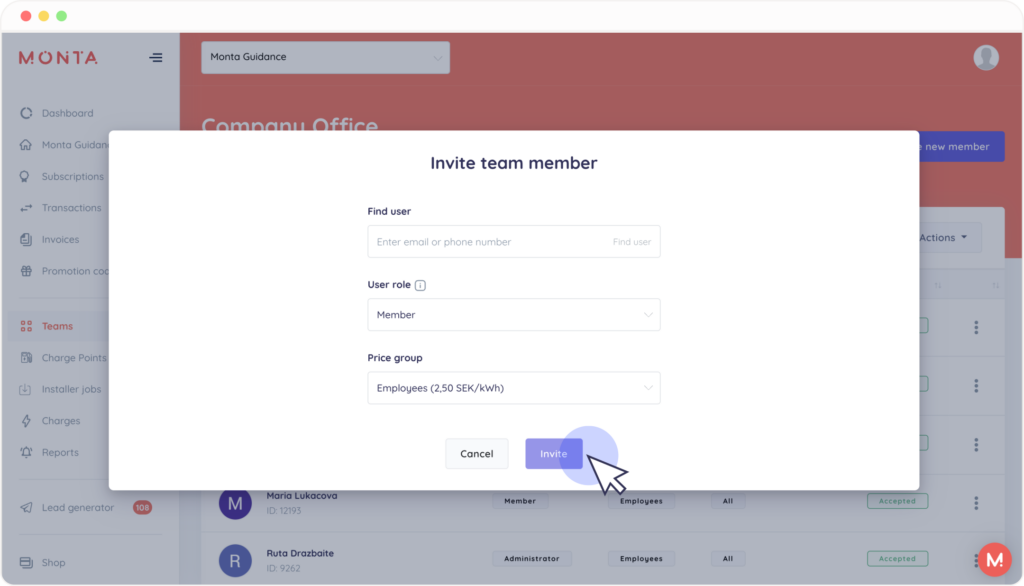 5. Go to member settings
Once you send the invitation to an existing Monta user, this window will popup. Click on "Go to setting" to access the charge points to the specific user.
Please note: A non-existing user have to create an account before you can change the settings.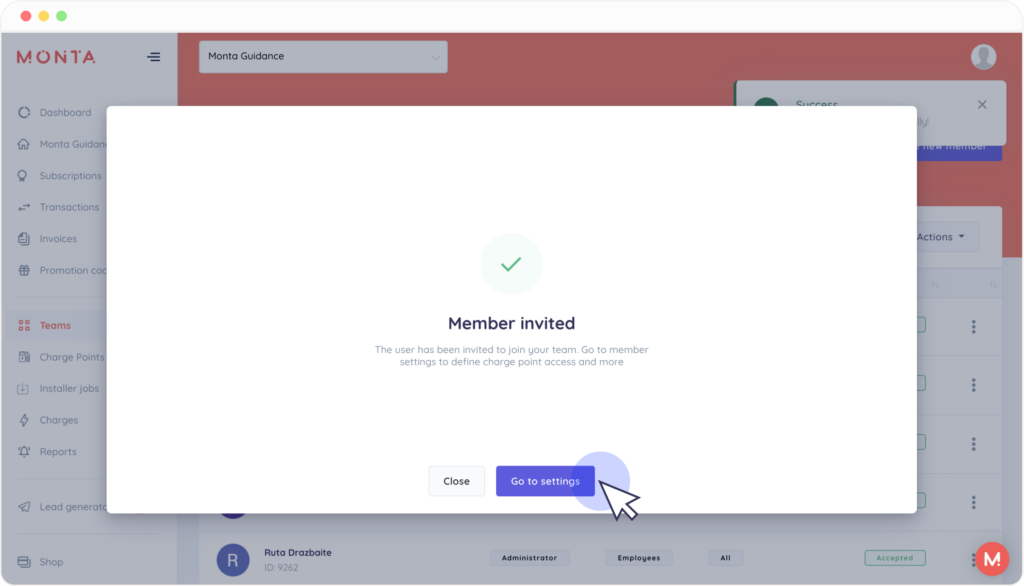 6. Allocating charge points to the member
In the last step, you setup the access to the specific charge points. Scroll down or click on "Charge point access" in the right menu bar and you will see the Charge point access, here you have two options. The first option is to give the member access to all charge points and the second is to give access to specific charge points, by marking them in the list. To save the new settings click on "Save changes".
Please note: Regarding the default settings of the user, all charge points of the Team the user already has access.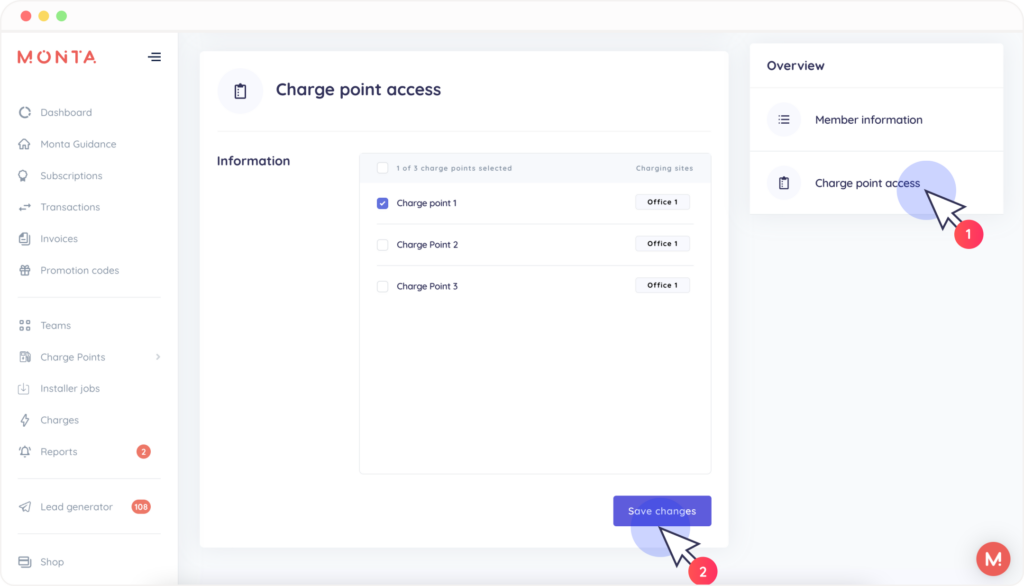 This all you need to know about giving access for different charge point to a specific end user.