This guide is only relevant for the Norwegian Market. To learn more about the Norwegian incentive for EV drivers, Strømstøtte, you can read more here.
Monta enables employers to reimburse their employees by taking into consideration the electricity price support, provided by the Norwegian government. Please note that the Strømstøtte calculation can only be applied to Sponsored charge points located in Norway.
1. Create a Sponsored Price Group, following a Dynamic price
Navigate to section "Price groups" and click on "Add new".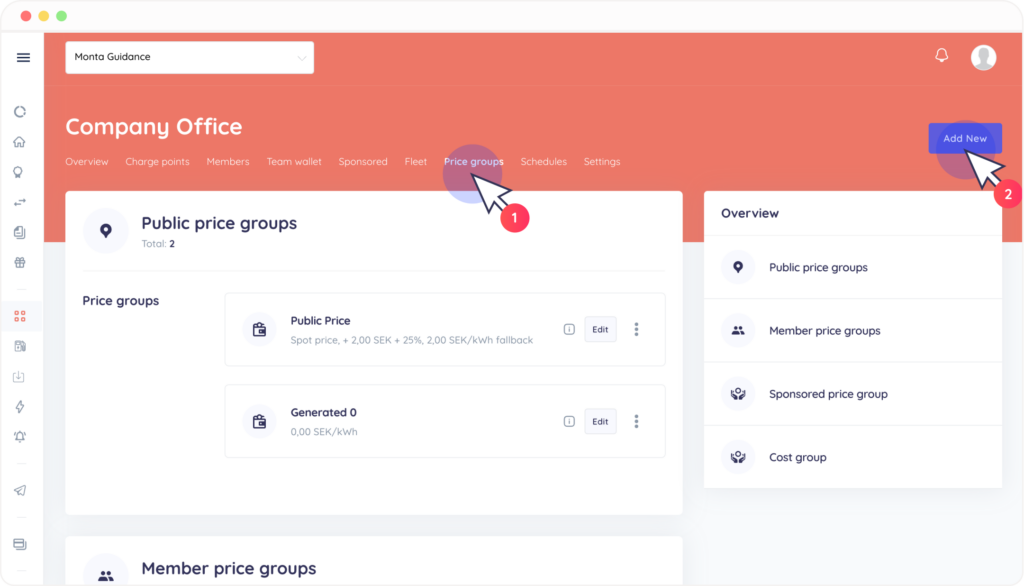 Select "Sponsored price group"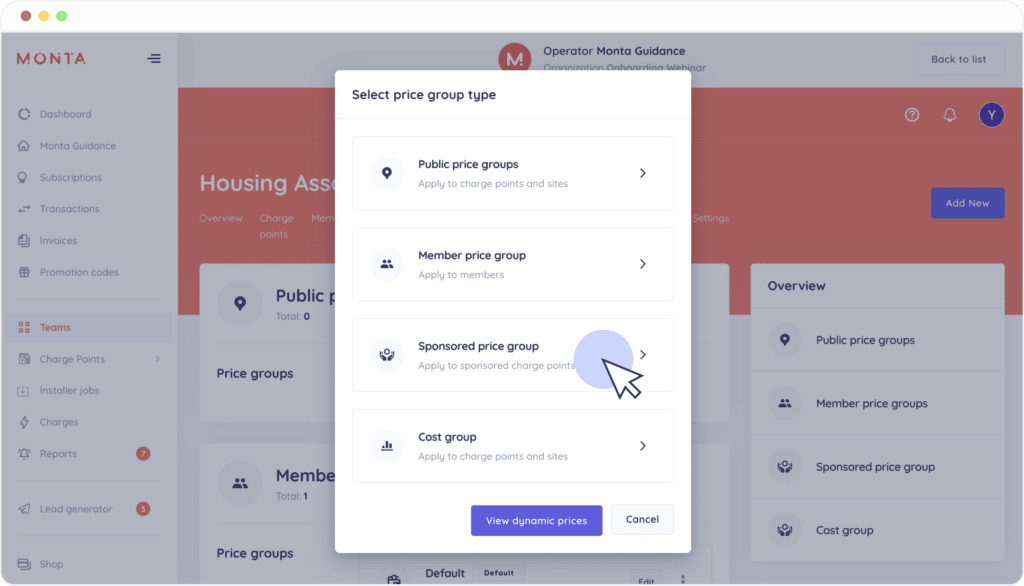 Select "Spot" to set up a Dynamic price group. You can read more about Dynamic price groups here.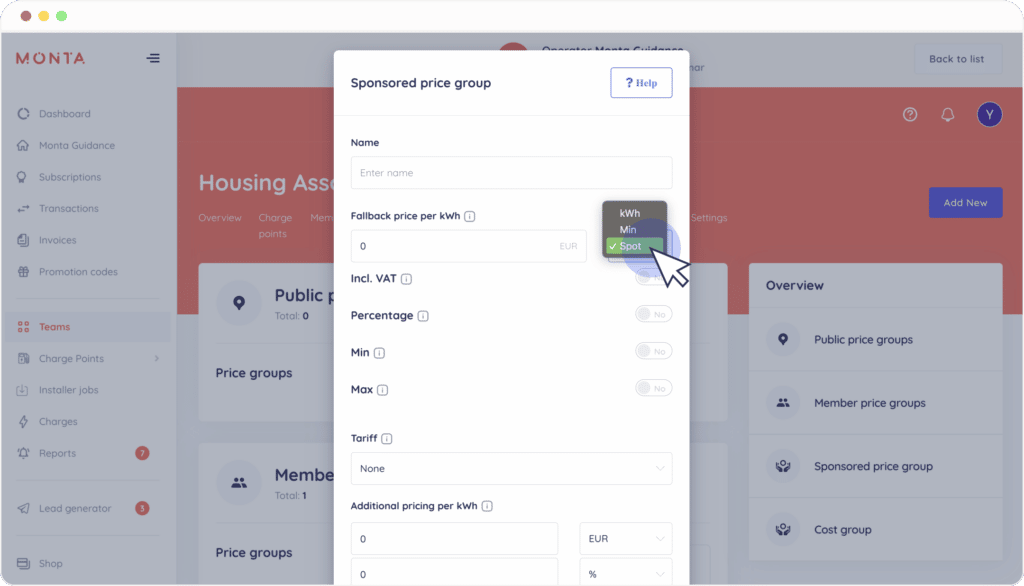 2. Link a Sponsored charge point
Now, create a Sponsored link between the employee's charge point and the Team Wallet of the employer.
Click on the "Sponsored" section and click on "Add new".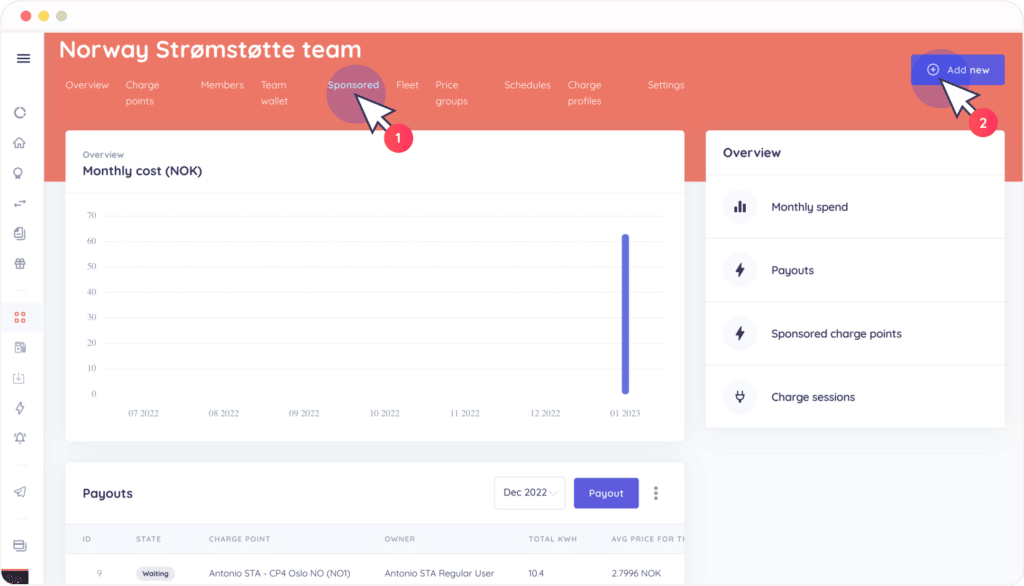 Insert the code provided by your employee to connect the charge point.
For more details on Sponsored charge points setup, please read here.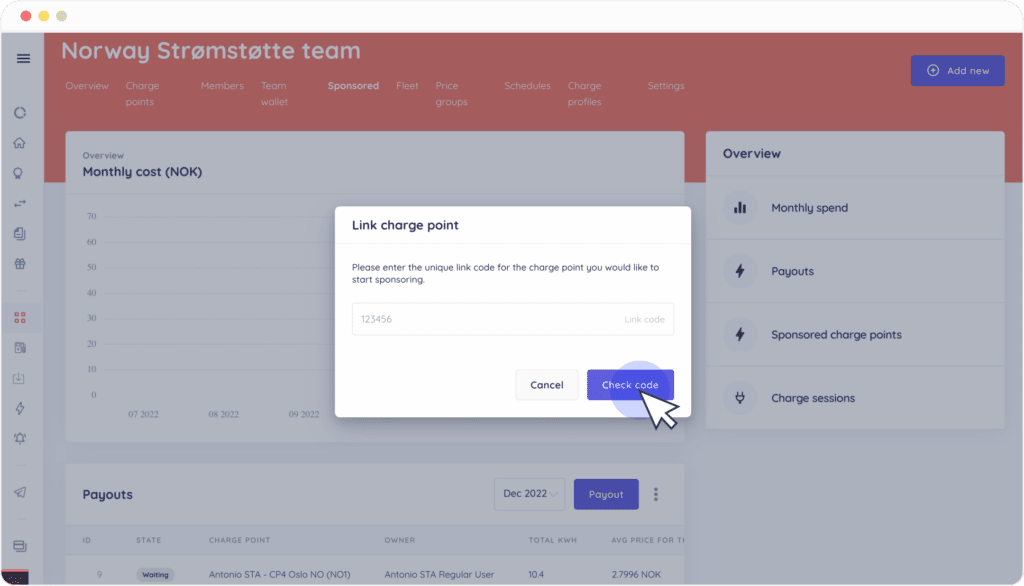 3. Edit Sponsored Payment details
On this screen, you can adjust the payment settings of the Sponsored Charging, so it includes the Strømstøtte calculation.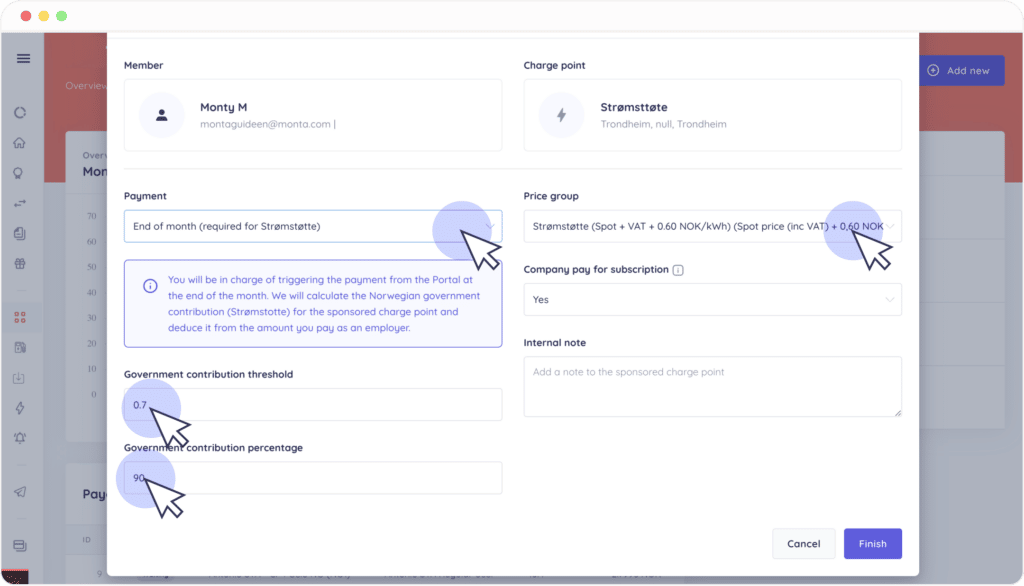 Payment
Select "End of month (requirement for Strømstøtte)" from the drop down menu. This means that, instead of reimbursing the charge immediately after it has ended, the Sponsored payment will be issued at the end of the month.
Price group
Select the Sponsored Dynamic price group you created in the first step of the guide.
Government contribution threshold
This value is automatically set to 0.7 NOK. You can change this value in accordance to the current Norwegian government contribution per kWh.
Government contribution percentage
This value is automatically set to 90%, but you are able to edit the field.
Save the changes, by clicking on "Finish".
4. Payout
You can see how much you need to pay out for the previous month in the section Payouts.
Click on the button "Payout" to initiate.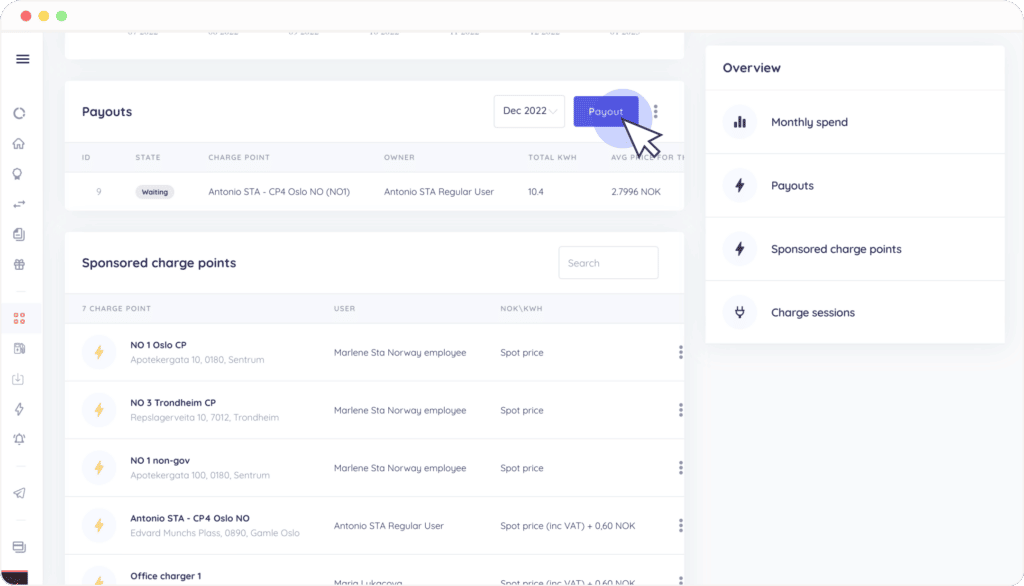 A pop up window will appear, showing how much are going to payout. Click on "Approve" to pay out to your employees.