When creating a custom subscription plan, you will be asked to add the Plan Information details. This includes the plan name, a summary of the services you are planning to provide, a description of the product, as well as the terms and conditions of the plan. Here is a guide explaining what custom subscriptions are and where to add one in the Monta Portal.
1. Add a plan name, summary and description
Enter the name of the plan. In the plan summary, briefly describe the services you are going to provide with this plan. In the Description section, give a detailed description of the plan that you will providing. This would be the services the end user will be getting when subscribed to it.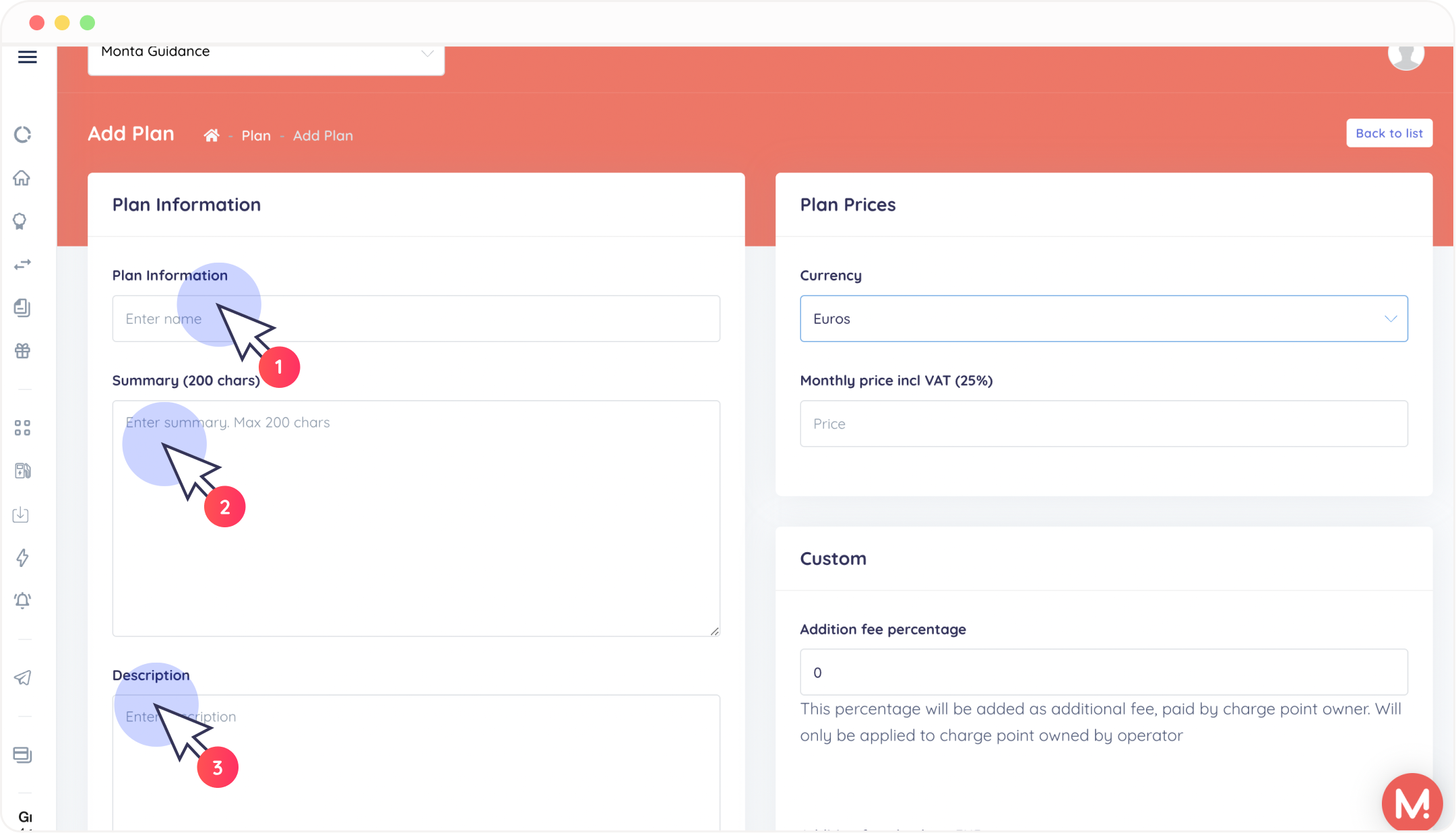 2. Add terms, country, support emails and contract URL
In the Terms section, specify the conditions of the plan. This could include, for example, how an end user can cancel their subscription, etc. Optionally, you can also add a contract URL link. This would be the generic contract file between you and your client. You can also create a service contract outside of Monta.
3. Select service type and price model
It is important to indicate that your company will be providing a Custom service. The For section has two options: Charge Point or Team. For Charge Point is applied to charge points individually. This allows you to apply different subscriptions to different charge points within the same team and is applied from within the charge point settings