Sponsored price groups are most commonly used by companies to reimburse employee home charging. As soon as an employee completes the charge on the private charge point, the reimbursement amount is transferred from the company's Team Wallet to the employee's Personal Wallet. In order to reimburse employees for charging at home you have to sponsor their home charge point. Here you can find more about sponsored charge points in Monta.
1. Add a new price group
Click on "Add new".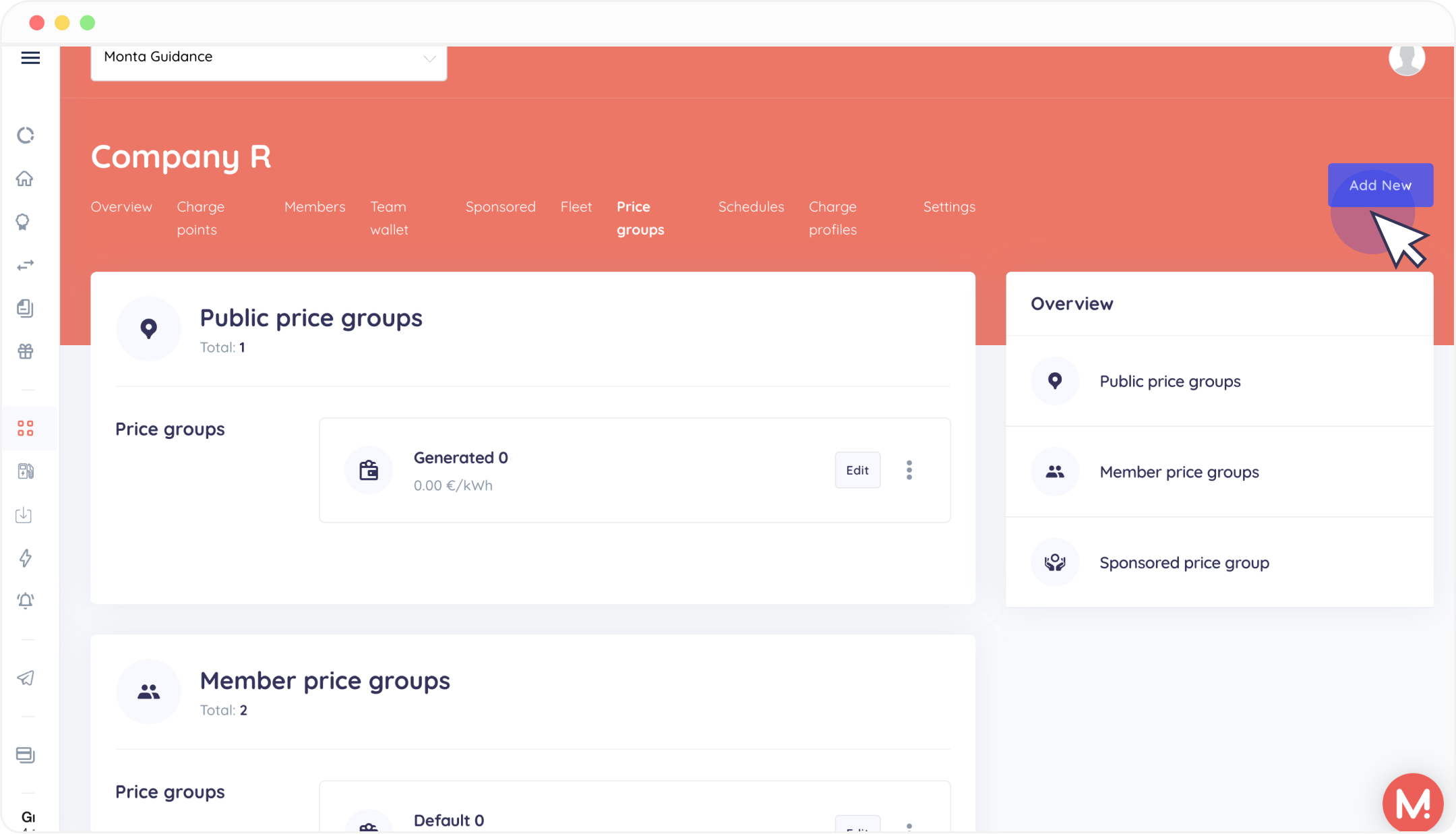 2. Select sponsored price group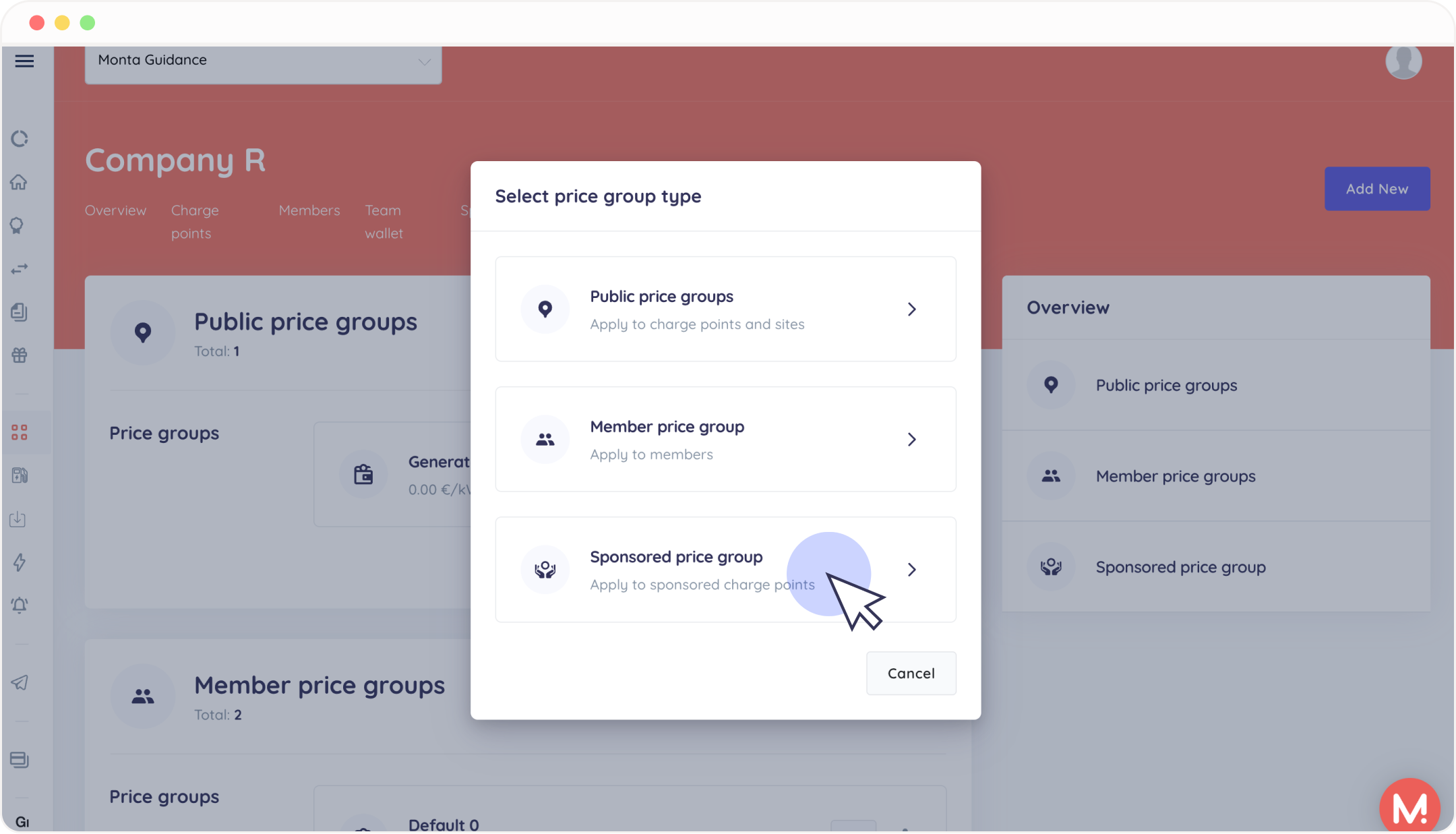 3. Set sponsored price group
Add a description of the sponsored price group and the price. You can choose to have the sponsored price set as per kWh, per minute or Spot pricing.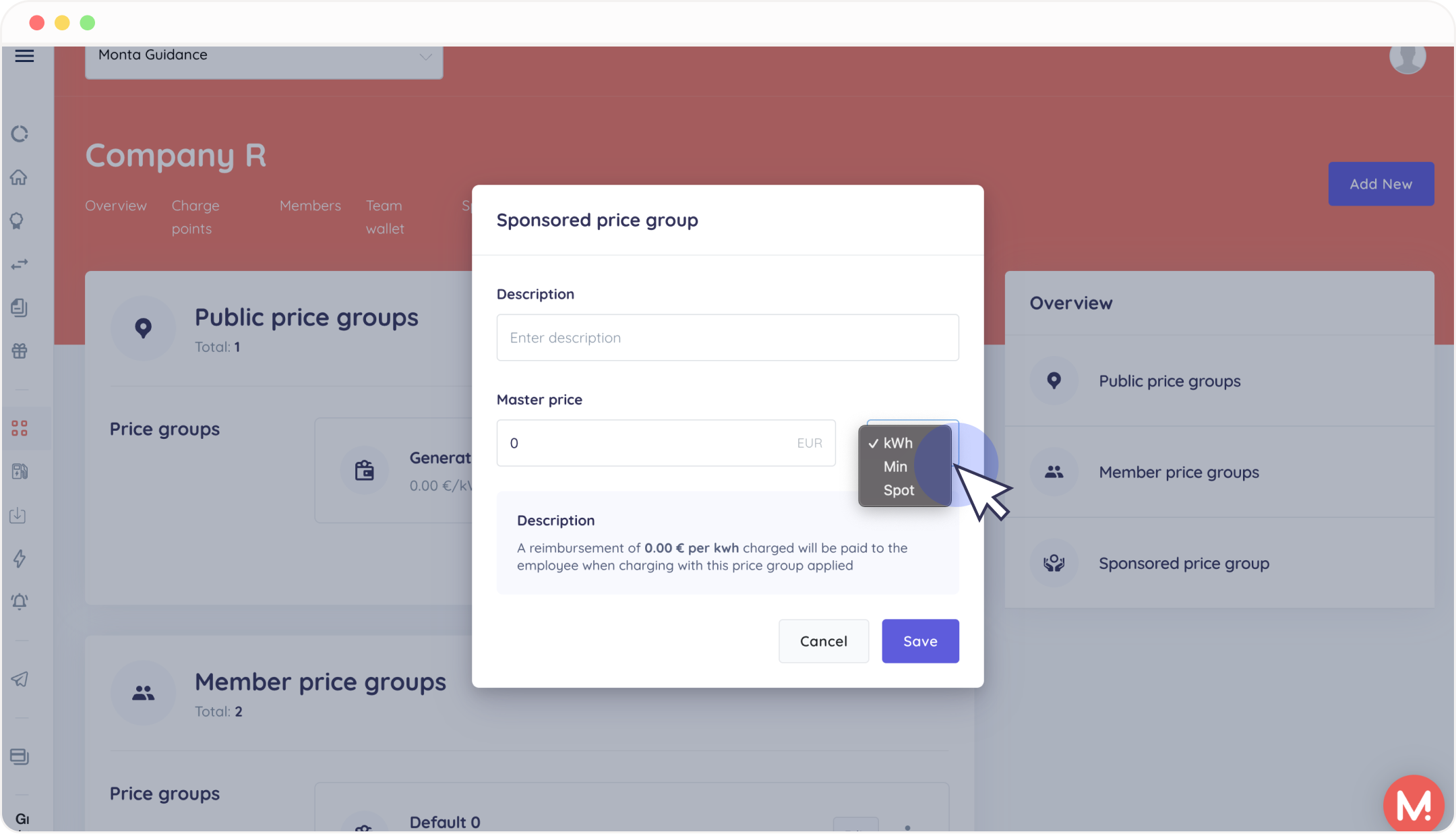 Here you can find out how to set up a Dynamic price group.
Here you can find a guide on how to set up a Sponsored charge point in the Monta Portal.
4. How much should the reimbursement be?
If it is available in your market, we would recommend to select "spot" price and build up a Dynamic price group. This way you can recreate the employee's cost of electricity. 
Please note that it is the responsibility of the employer to set up the reimbursement price correctly.  We recommend to collect the information about the electricity cost of the employee, before setting up the price group for Sponsoring to make sure it is correct. 
With varying costs of electricity, different tariffs, etc., the electricity cost for charging can vary between different employees. This could mean that you need to create multiple Sponsored Price groups to match the cost of employees in different locations.