1. Click on Actions then on Member fees
In the team member section click on "Actions". In the drop down menu that follows, select "Member fees".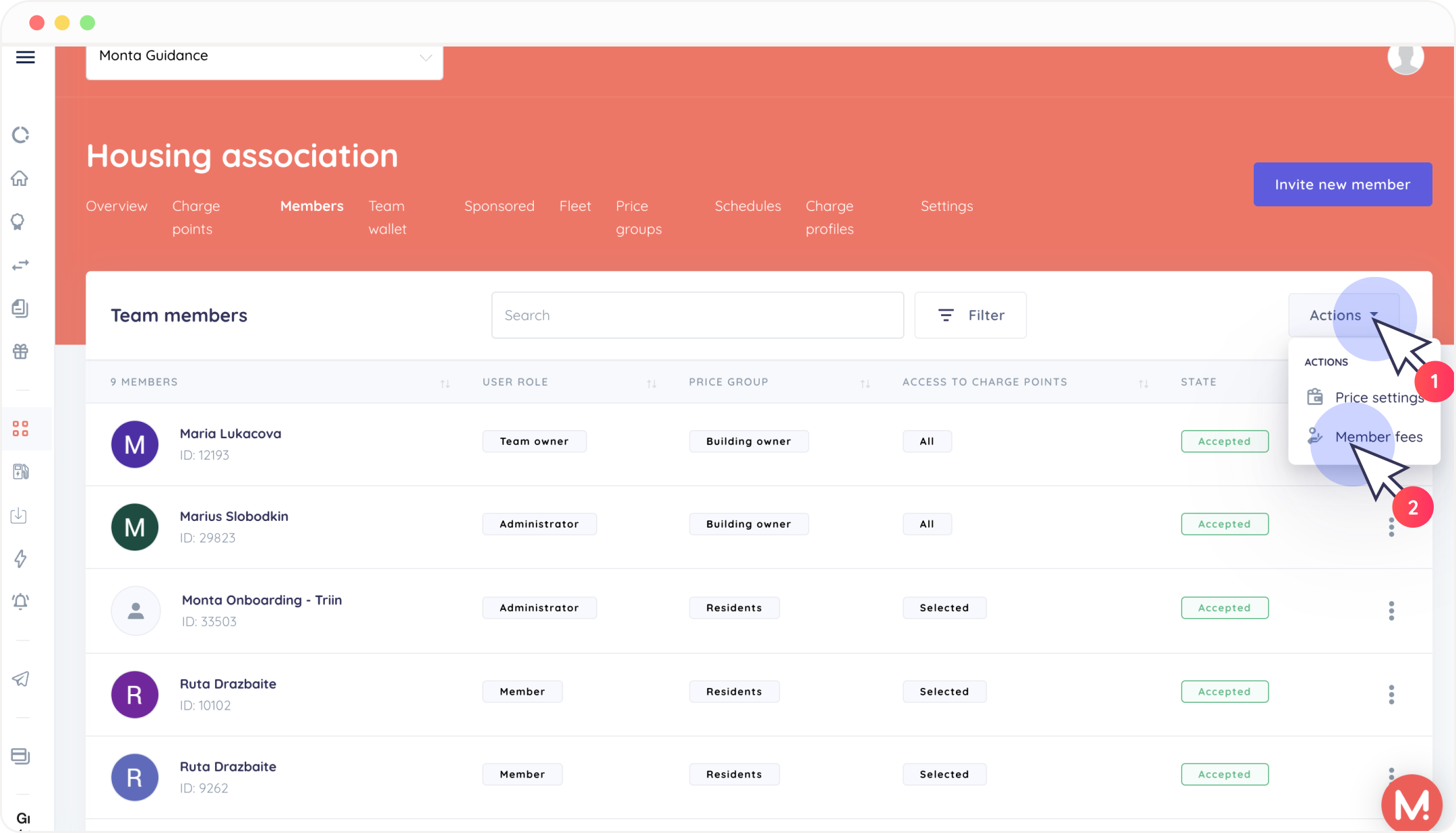 2. Add Member fee
In order to create new Member fee click on "New member fee".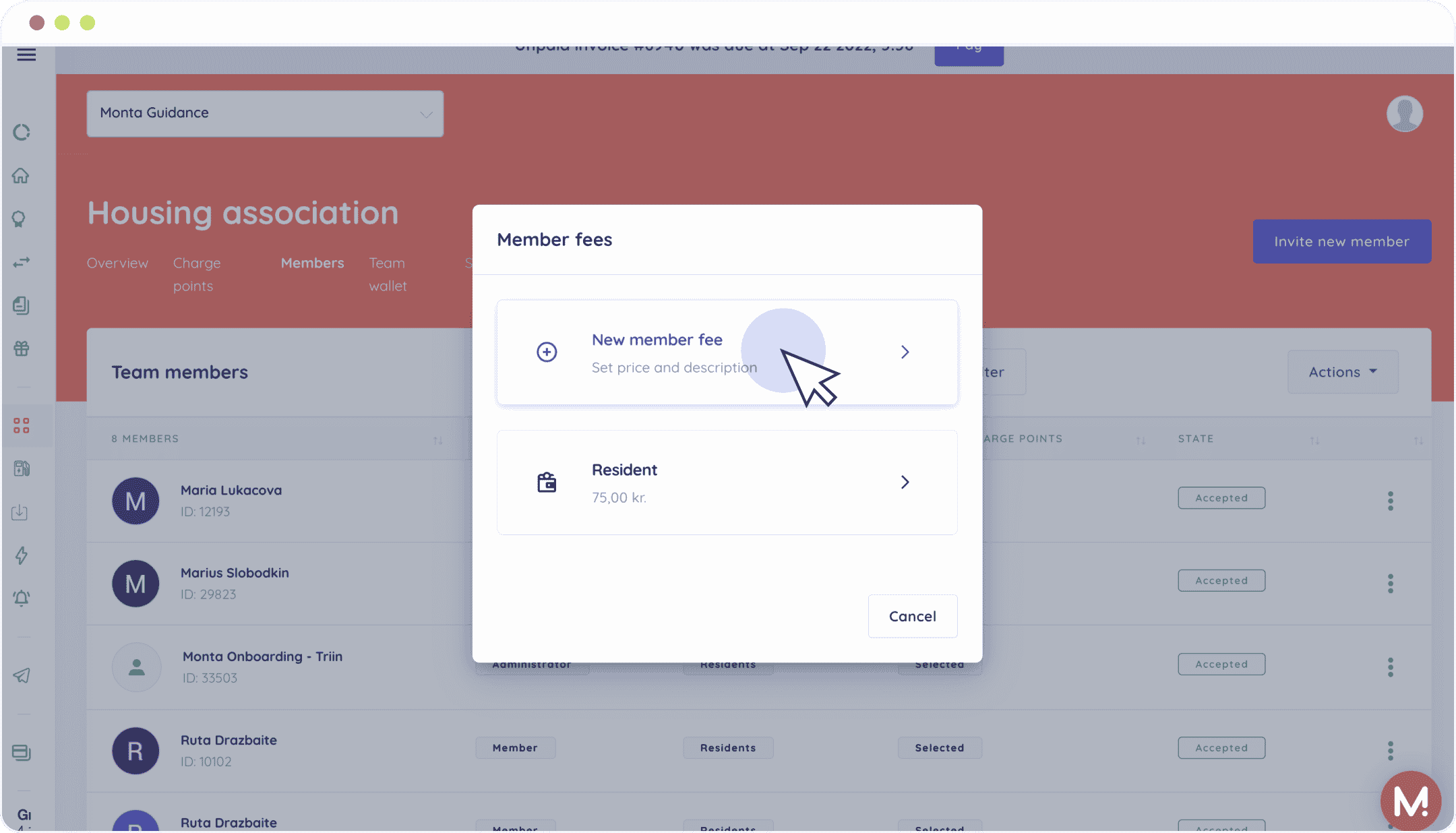 3. Enter member fee information
First add the name of the fee (e.g. Resident Fee, Charge Point Fee, etc.). Next input the desired monthly member price. The member fee will be deducted from the user's Personal Wallet. Once you have added this information click "Save".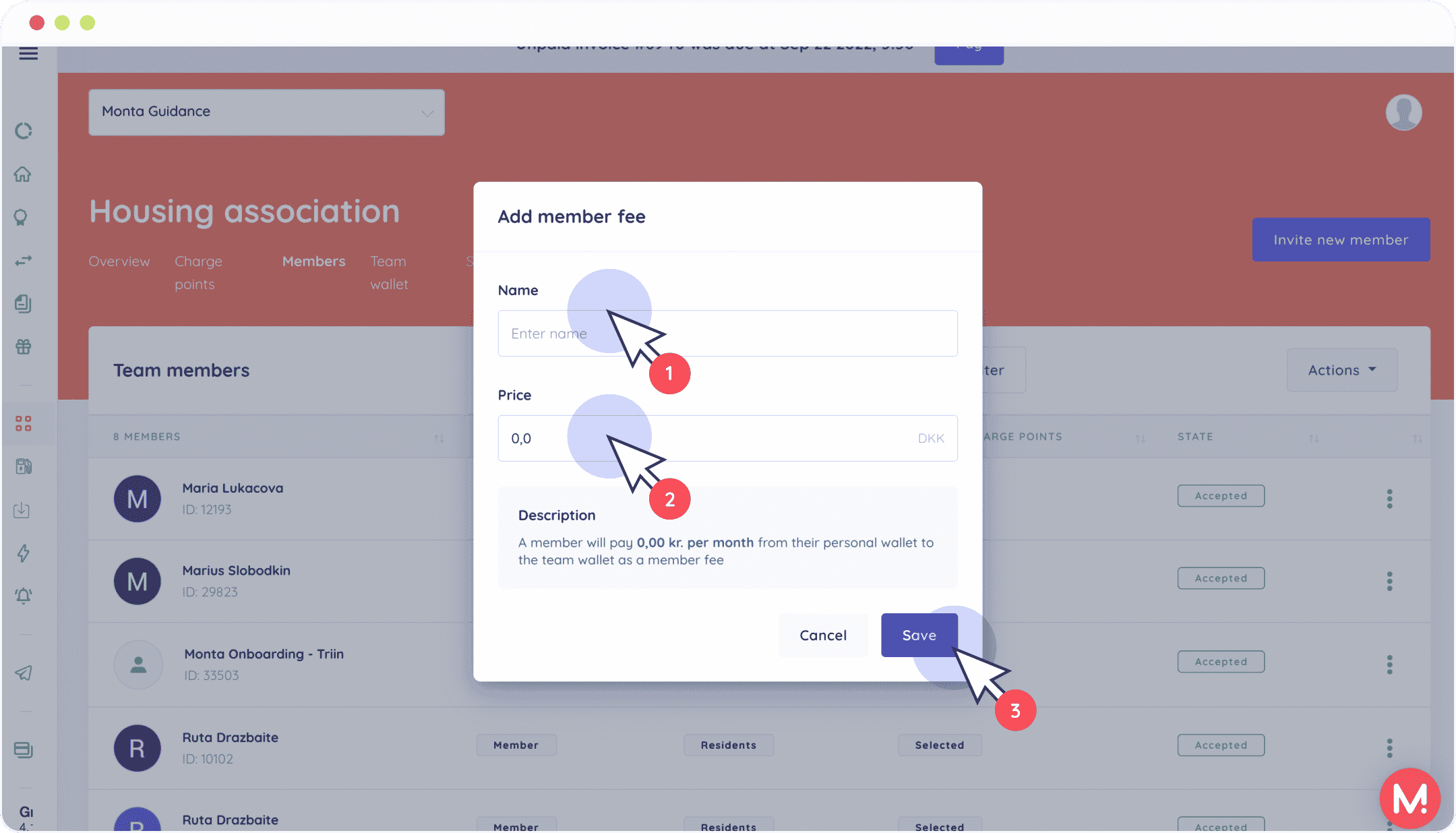 4. Select member fee
After creating a member fee, go back to "Actions" and select "Member fee". Here you will see all the member fees created which can be added to team members. Select the member fee you would like to apply.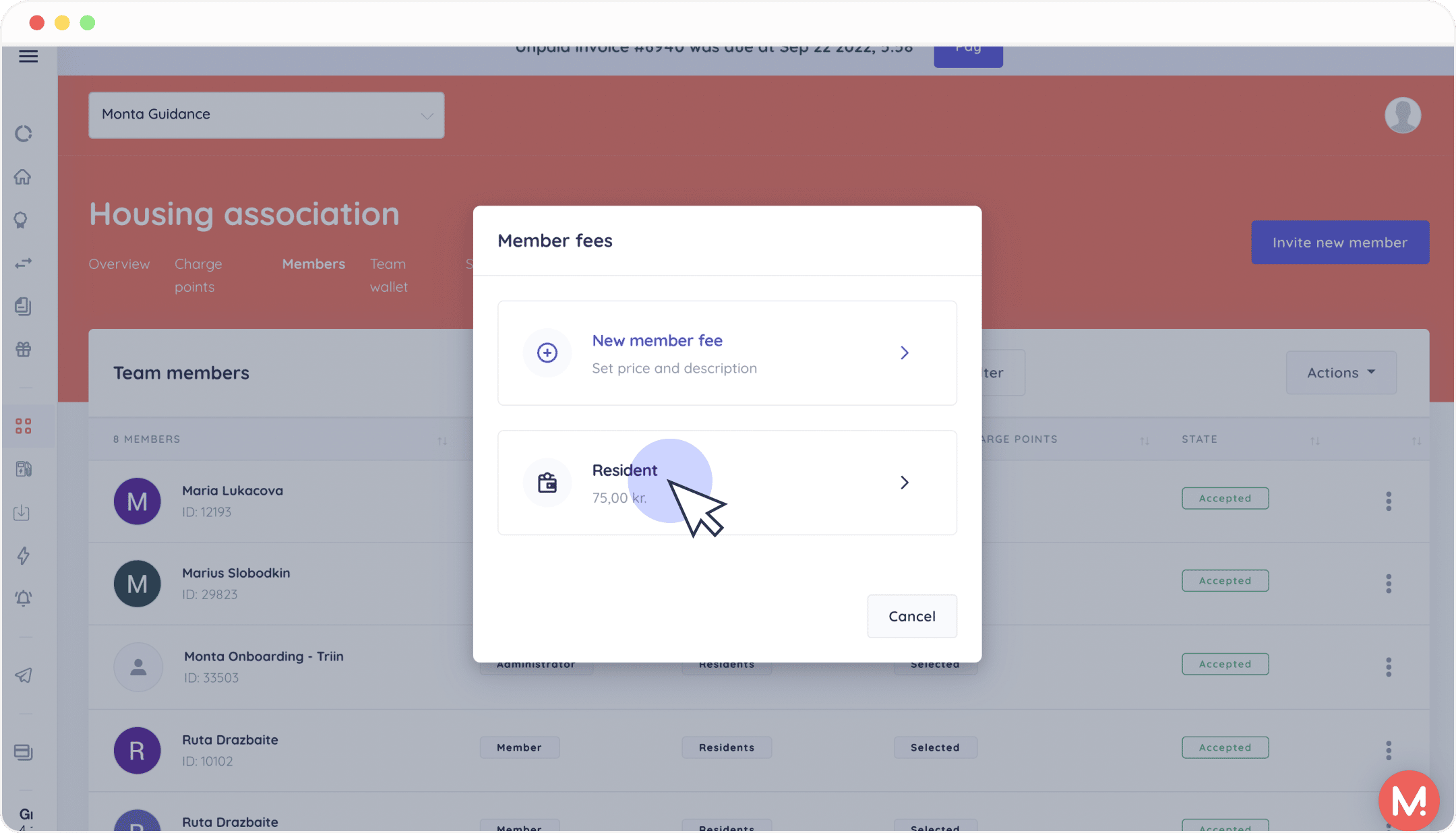 5. Apply member fee to Team members
Select the Team members whom you would like to apply the selected member fee and click "Save".
Once the member fee has been added, the end user will receive a notification that a member fee was applied to them. Make sure you have an agreement about the monthly payment outside of Monta.