The deeplink is a link where you start a charge from the browser if you are you user or not. A deeplink is useful if you have charge point with a customised QR-Code or if you would like to share the charge point link with a Non-Monta-User. A deeplink can be shared with any person and connected to any QR-Code you create.
1. Go to charge point
To create a Deeplink you go to "Charge points" on the left menu bar and choose the charge point.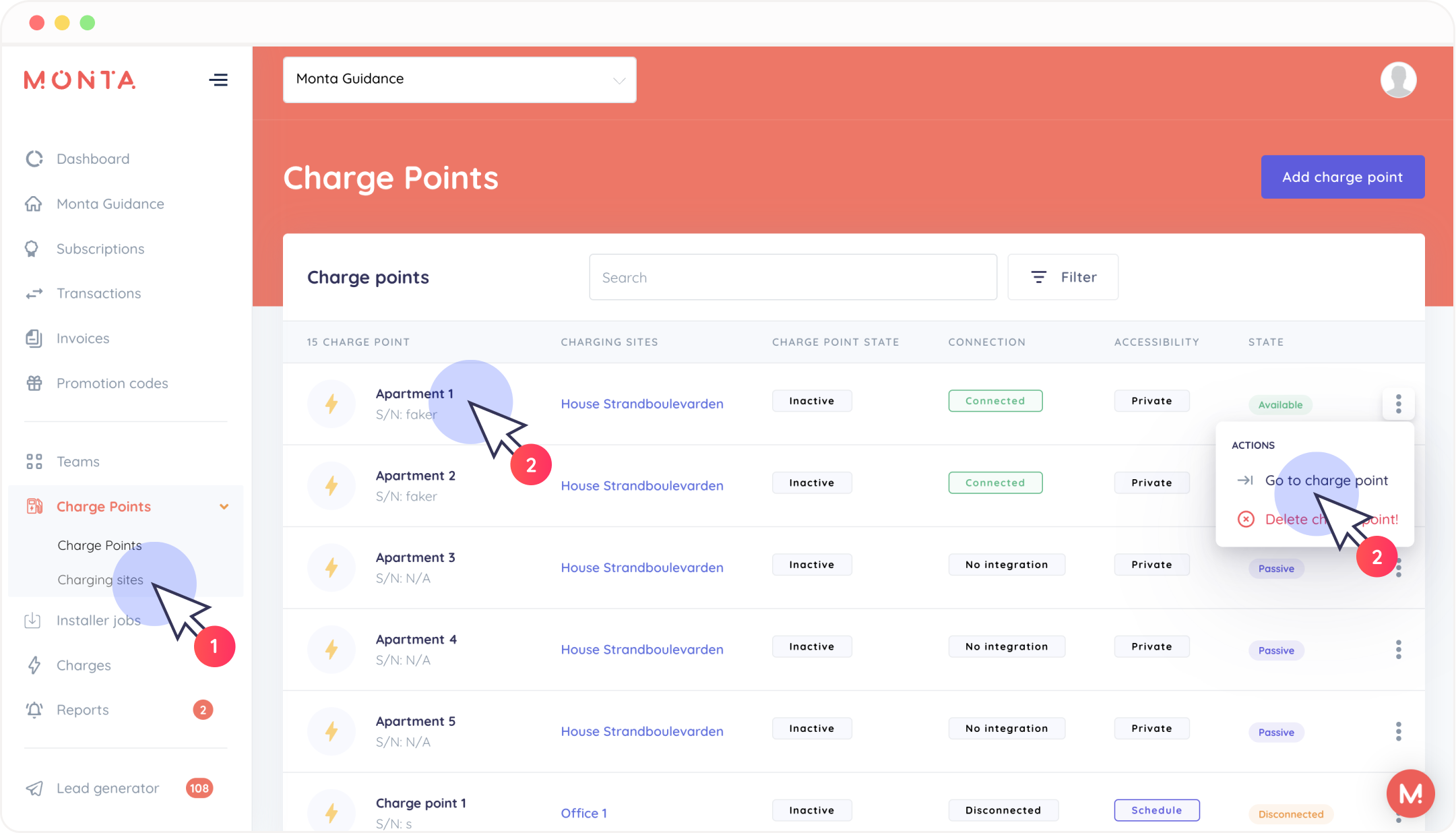 2. Go to Deeplink
Scroll down and click on "Deeplink" on the right menu.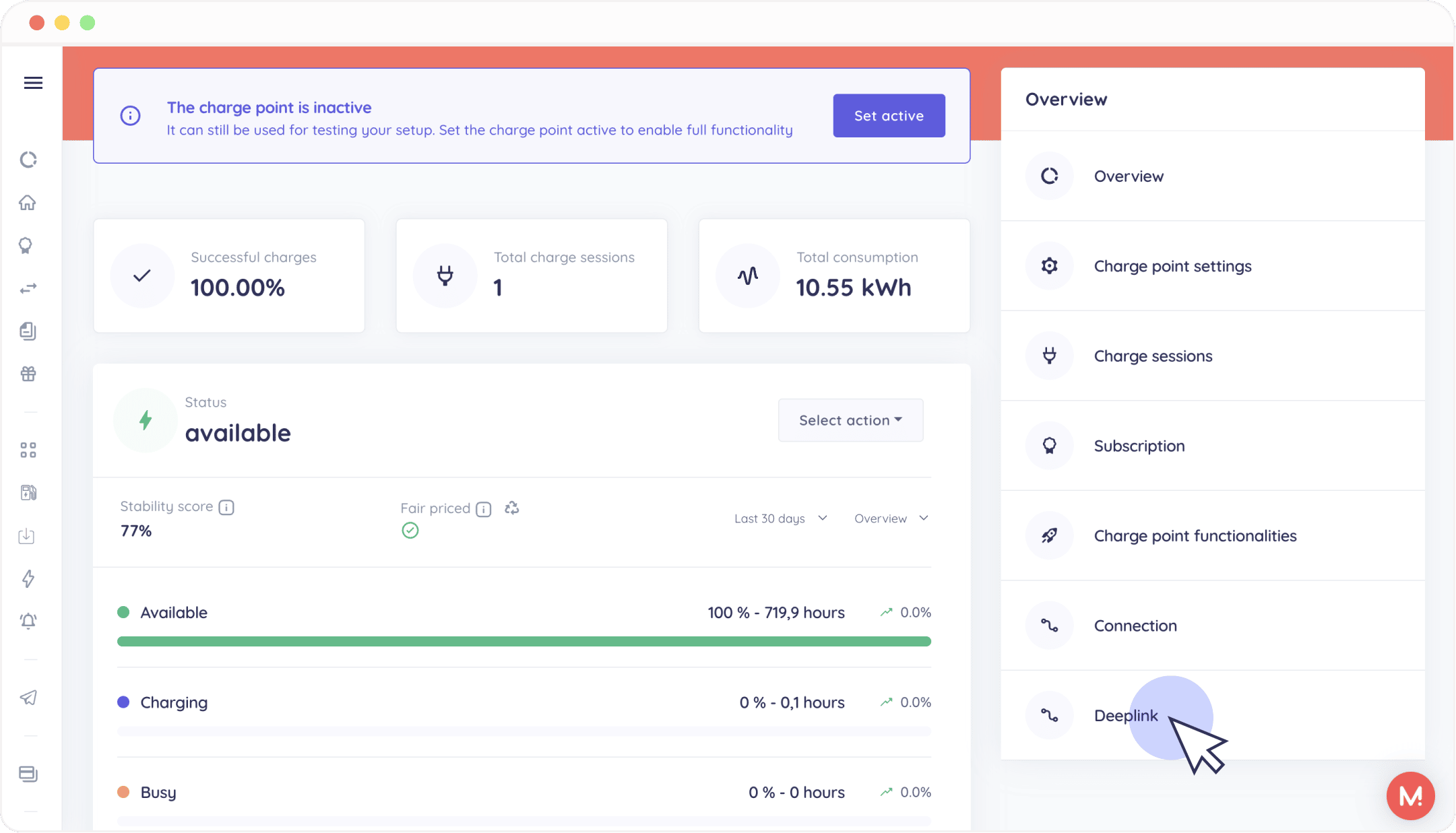 3. Created Deeplink
Once you clicked on "Deeplink" you will be forwarded to the Deeplink page where you can start a charge from the browser. Copy the link and share it with persons they would like to charge or connect the Deeplink to QR-Code.