1. Create Different Price Groups
Before creating a schedule, it is important to create price groups, which you will use while creating schedules for charge point accessibility and pricing.
Here is a guide about how to create private price groups and assign to members.
Here is a guide on how to create public prices and allocate to charge points.
Here is a guide how to add flexible fees on the price groups.
2. Click on "Schedules"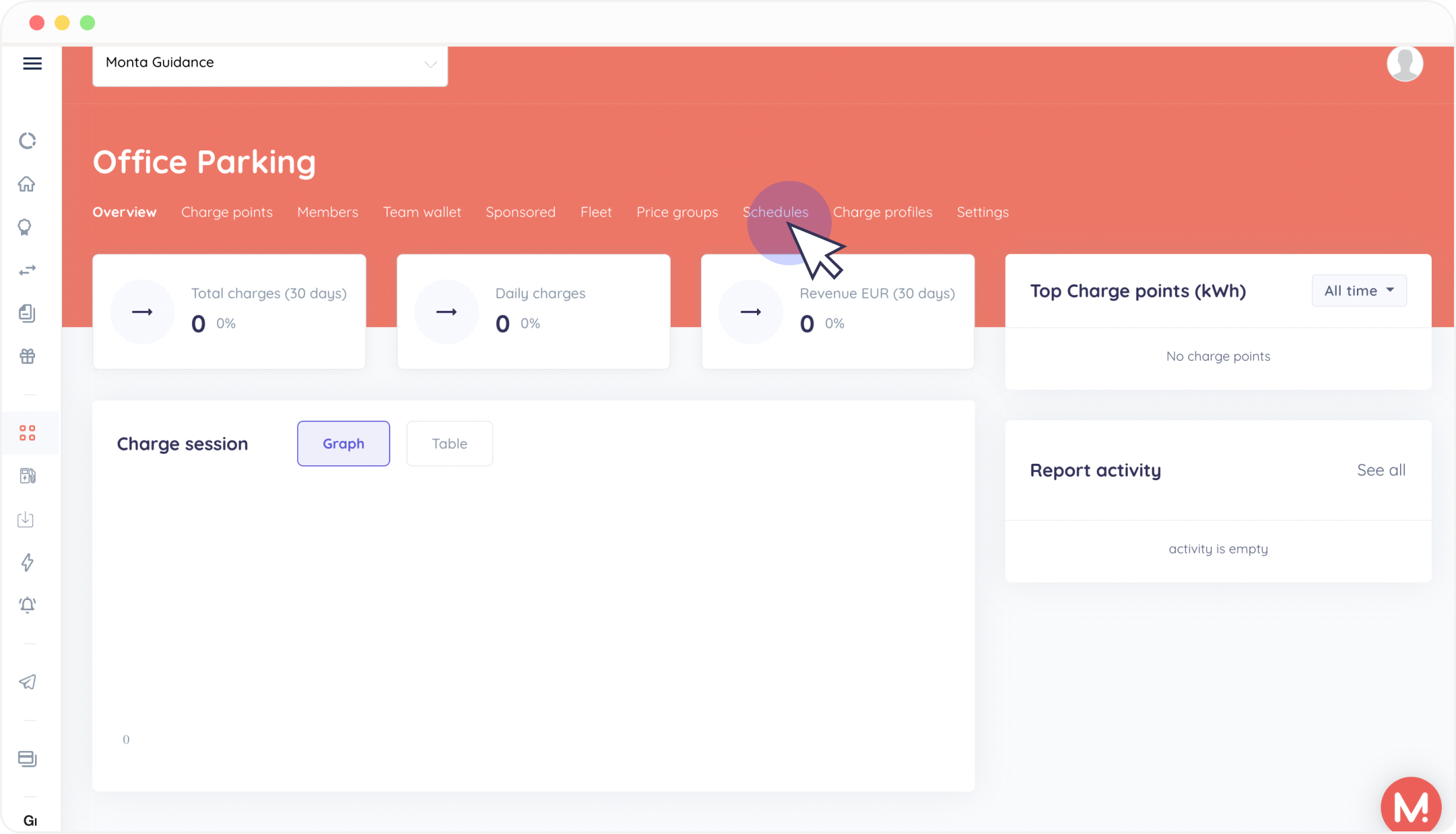 3. Add Schedule click on "New"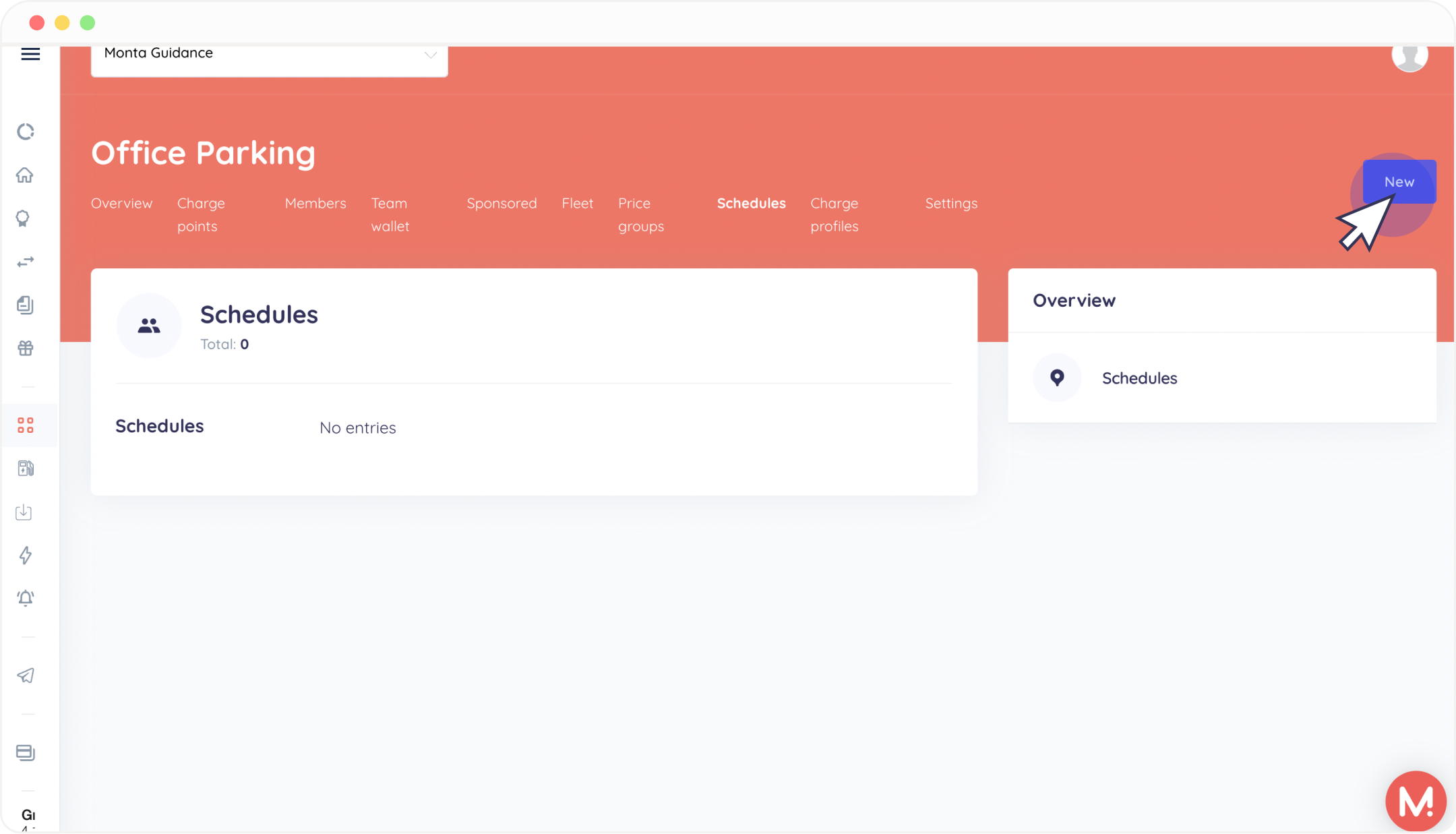 4. Create Schedule