1. Navigate to "Me" and click on "View more"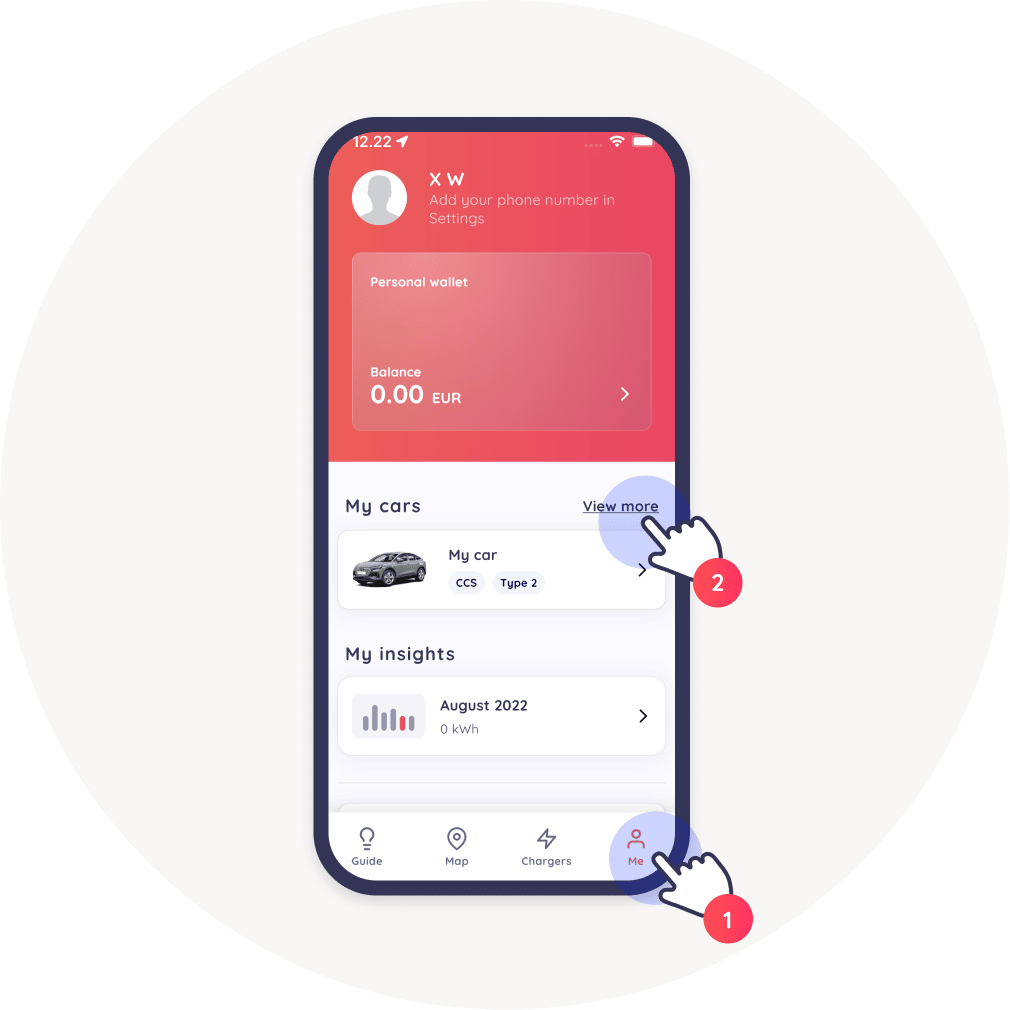 2. Click on "+ Add car"
Here you will find all the EVs connected to your Monta account. In order to add one more car select to your profile select "+ Add car".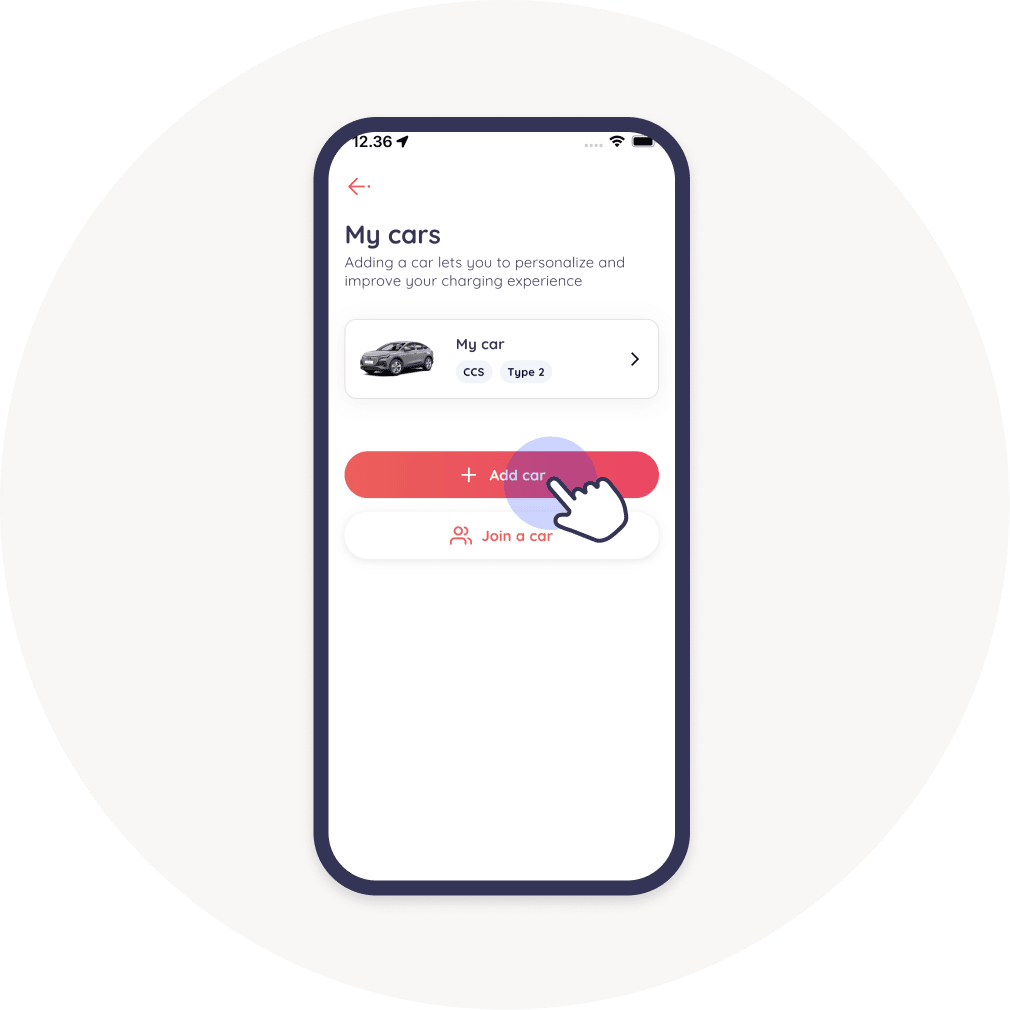 3. Select the brand and model of your vehicle
Audi car is used as an example.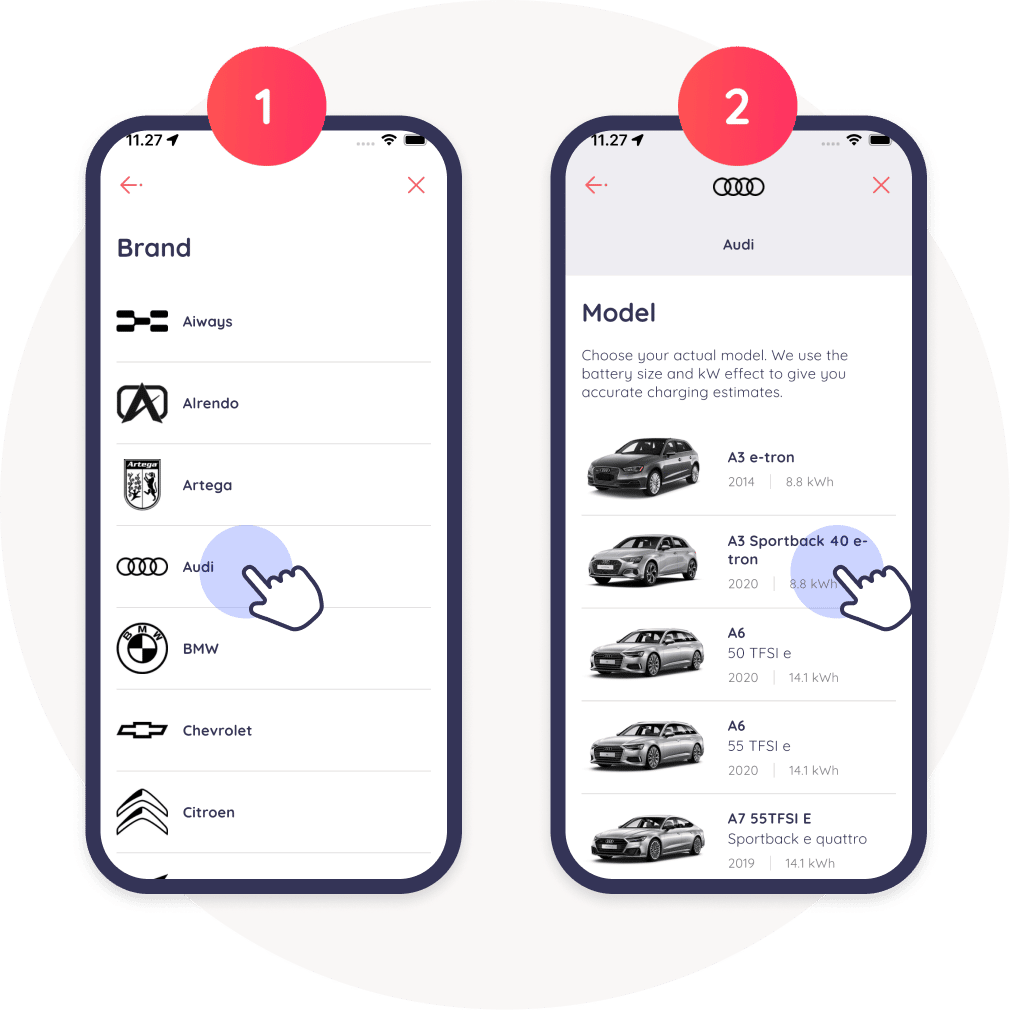 4. Choose connectors and battery settings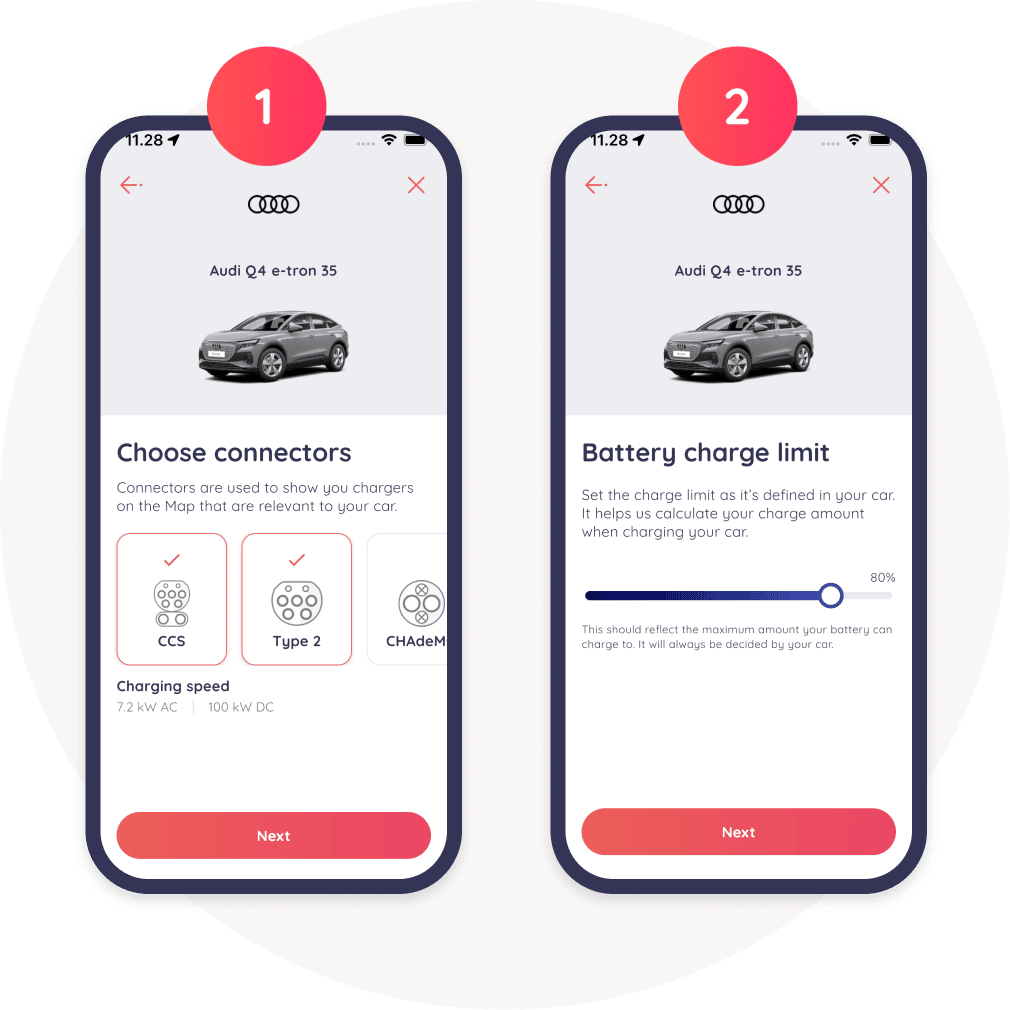 5. Name your car