1. Access the active subscription plan
Find all the active subscriptions
In order to access and administrate the individual active tax refund subscription, go to the plan summary and click on active subscriptions.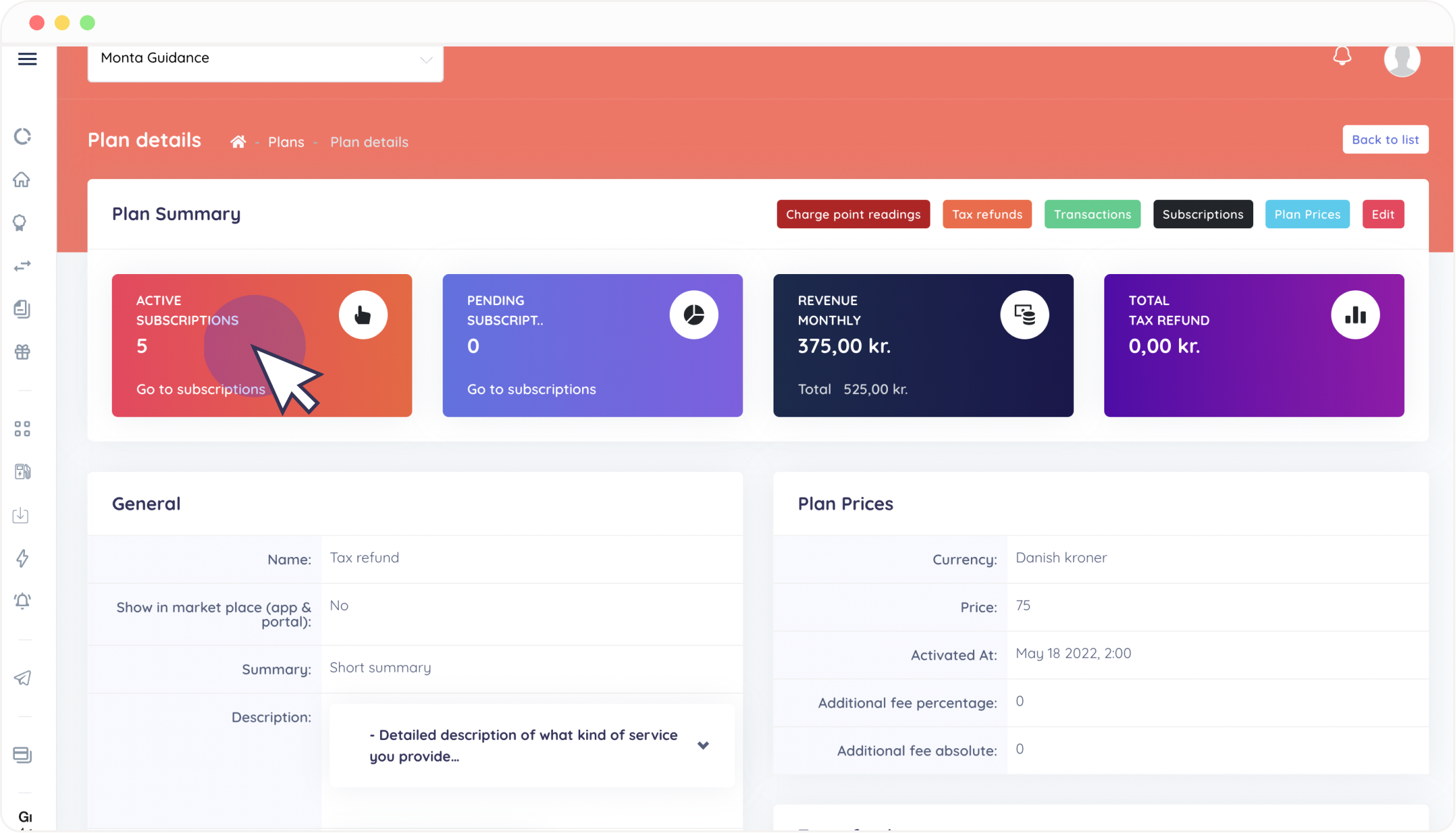 Select the subscription needed
Here you will see all the active subscriptions. In order to open the specific subscription go ahead and click on "View".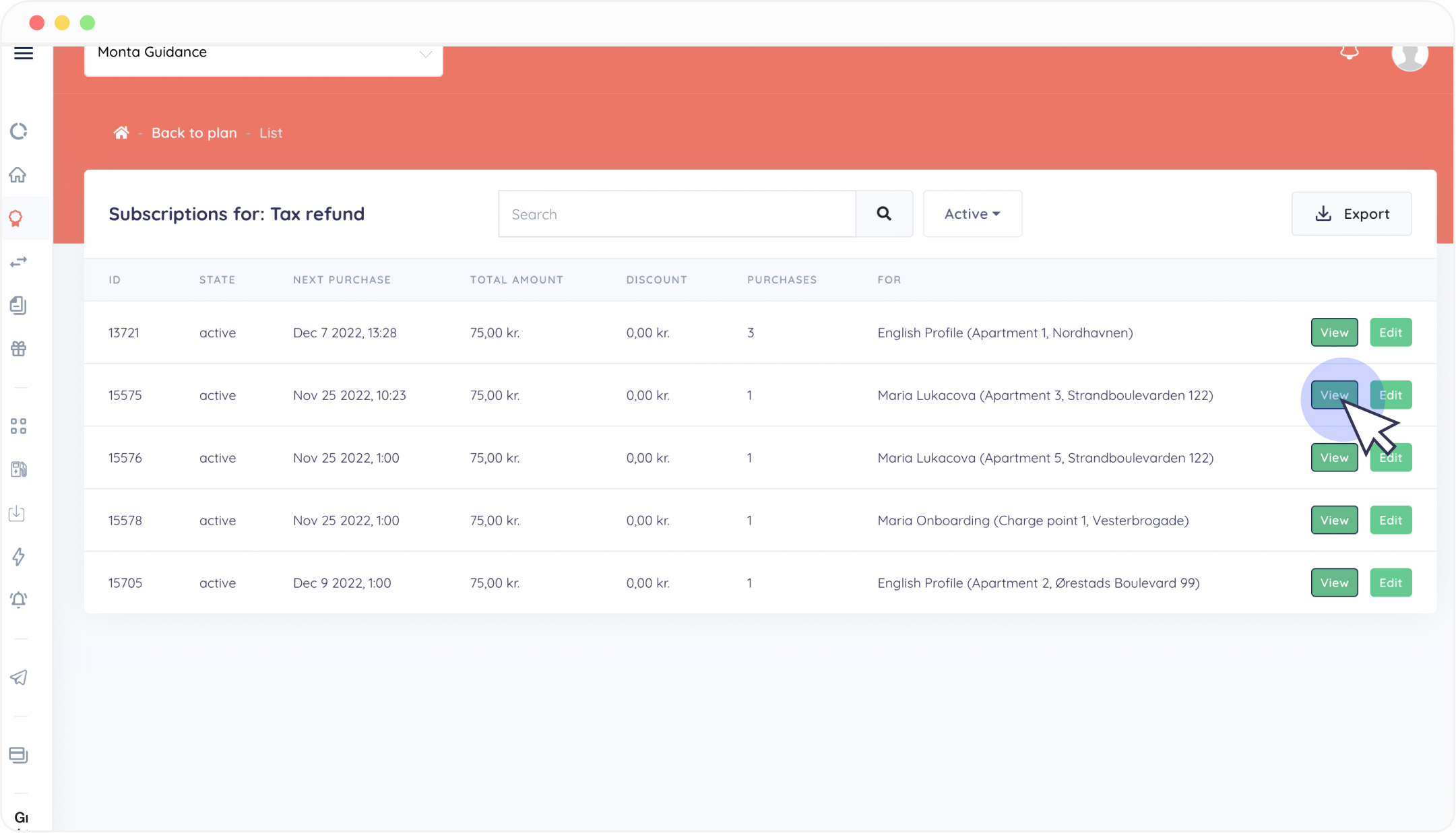 Access subscription management panel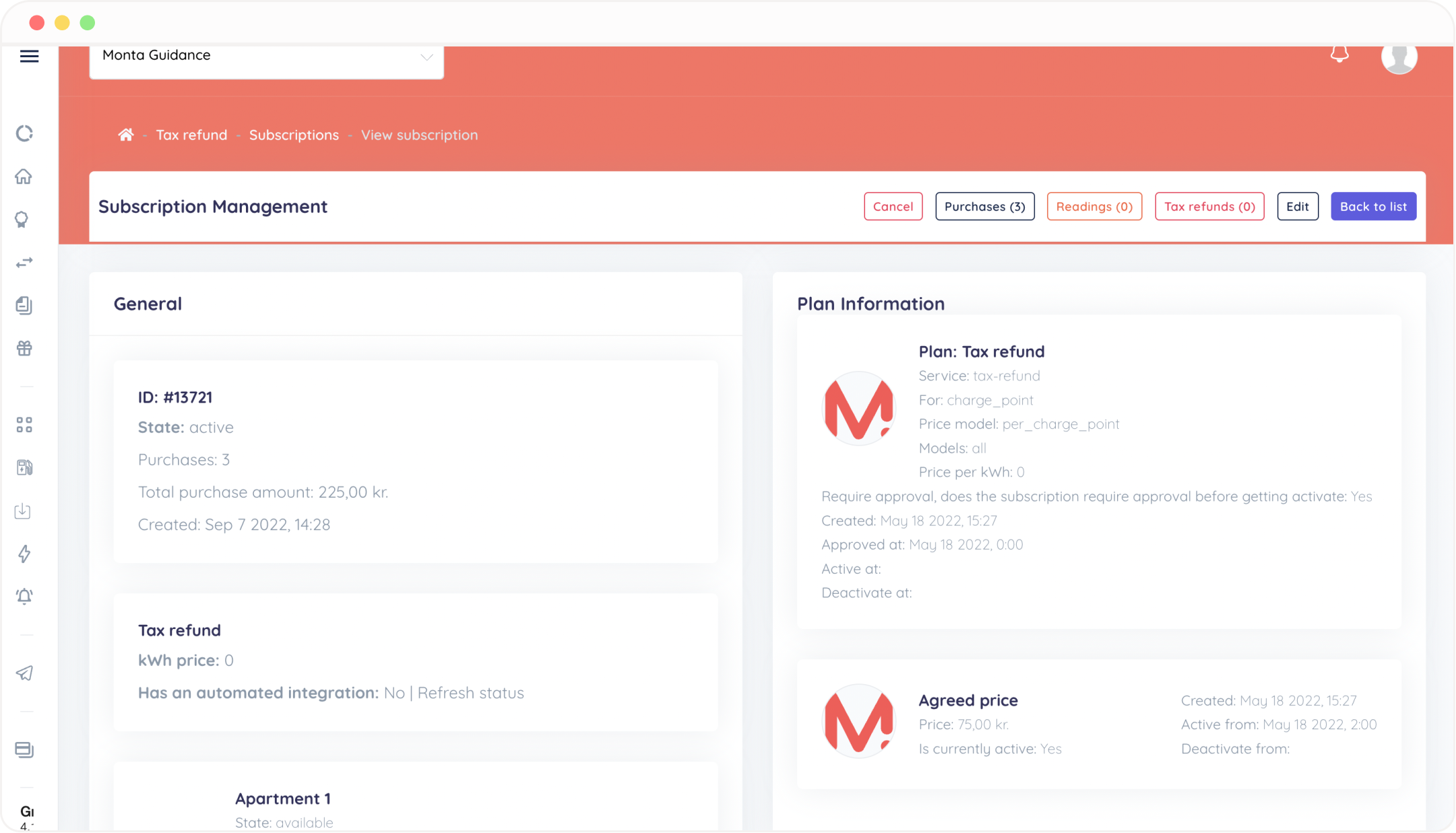 2. What kind of information about the subscription plan can be found?
General Information
In the subscription management you will be able to see general information about the tax refund subscription. Such as the ID of the subscription, the state, the number of purchases and the total amount. You can also see when the subscription has been created. You can see information about tax refund such as the kWh price and does the charge point has automated integration, which indicates whether charge point can have tax refund after every transactions.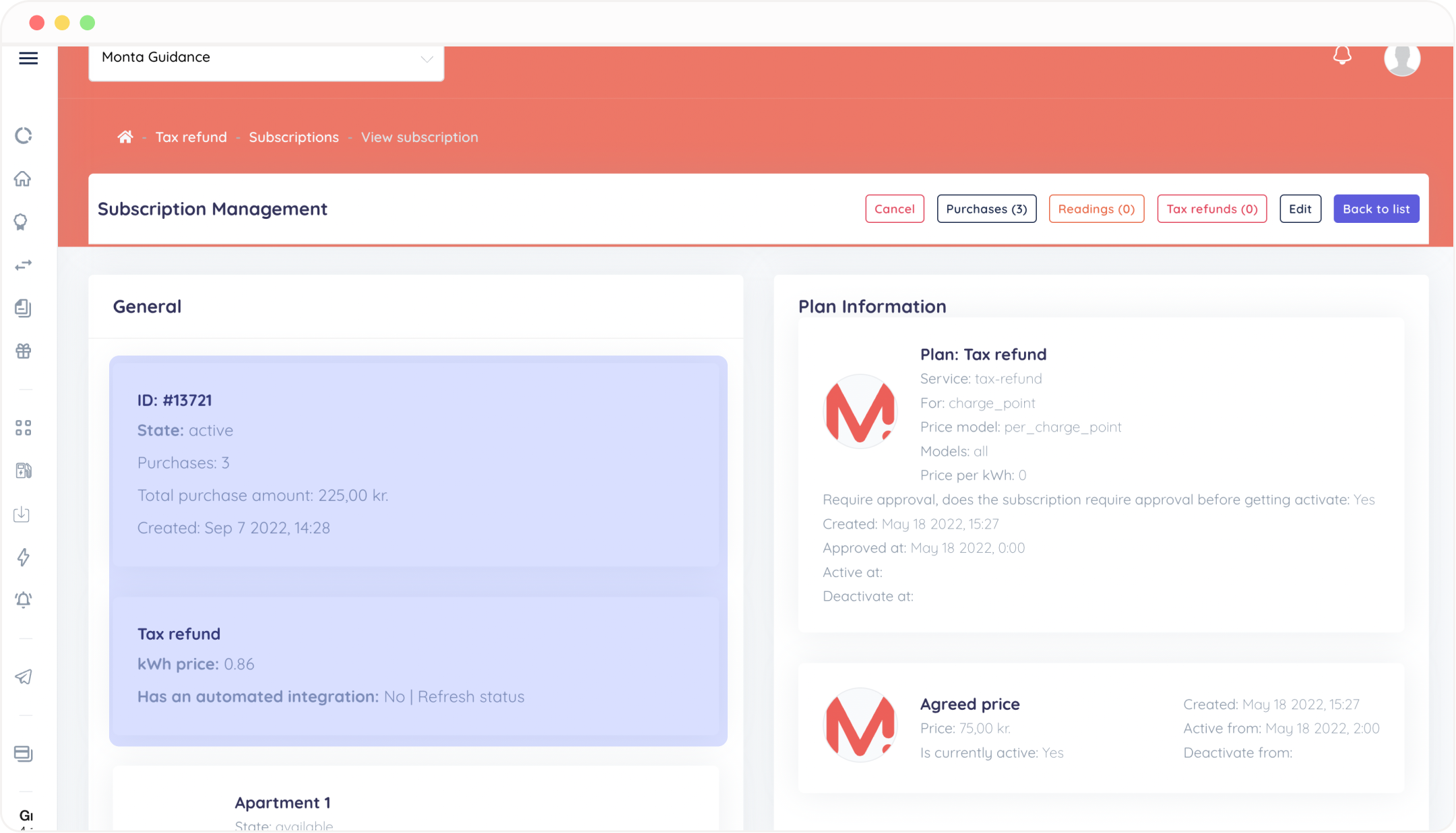 You can also see general information about the charge point to which subscription the plan is applied. You can find information about the end user, such as team where charge point is connected to. Who is the team owner of the charge point and by who subscription has been purchased.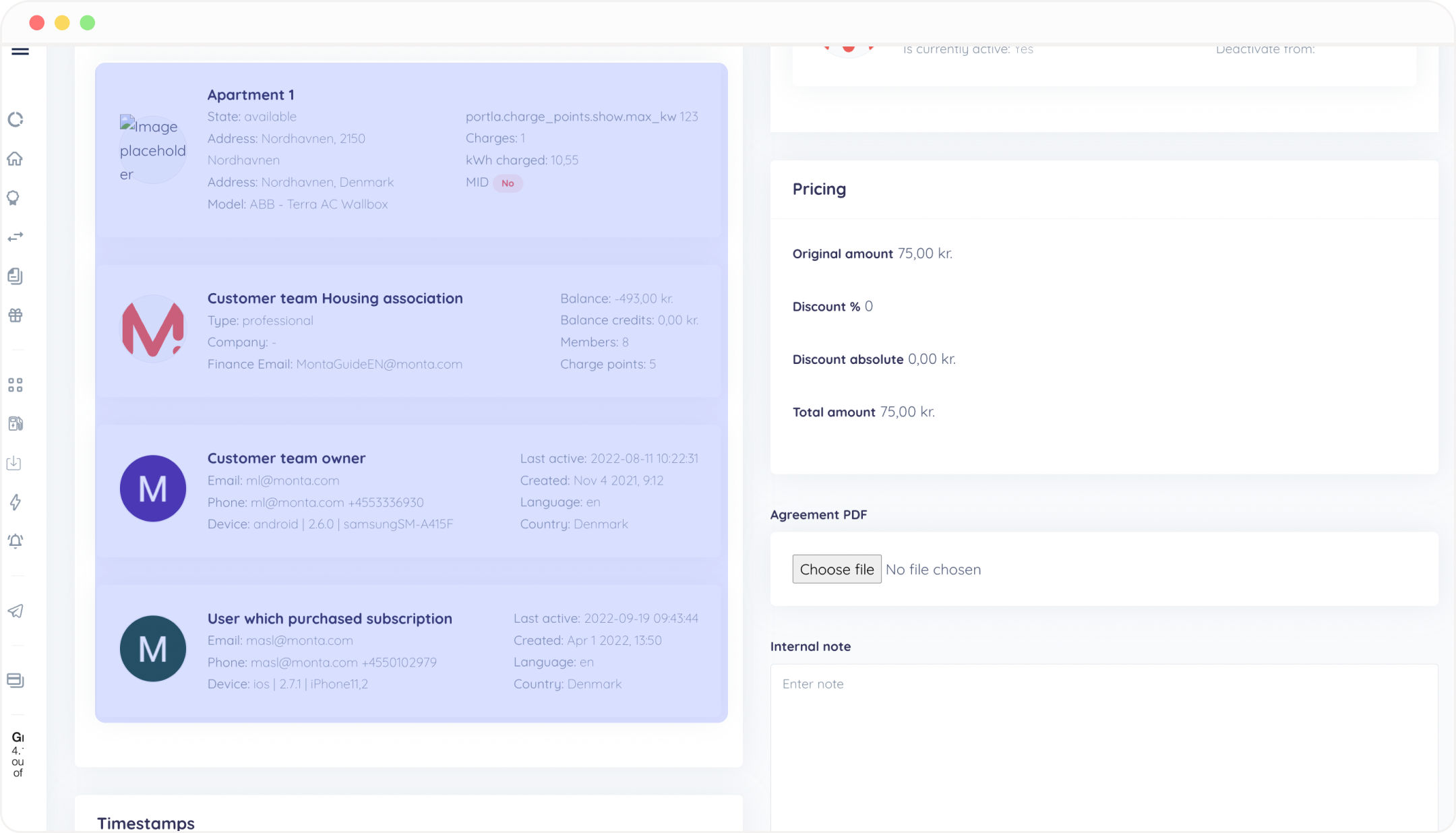 Plan Information
You can see information related to the plan such as the price agreed, the date when subscription was created and became active.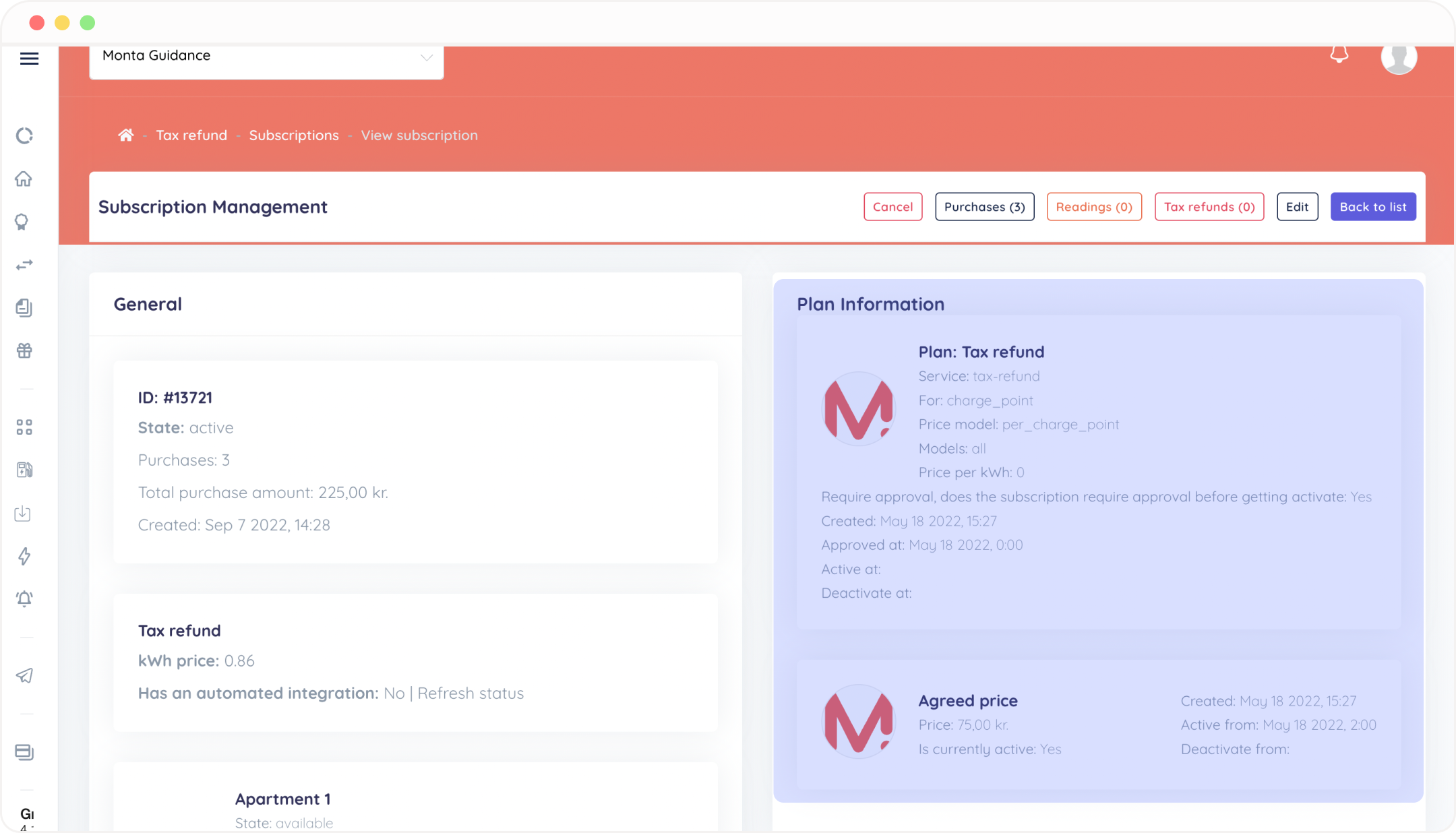 Pricing
You can see the original price agreed, whether user gets a discount and what is your cut as an operator for that specific subscription.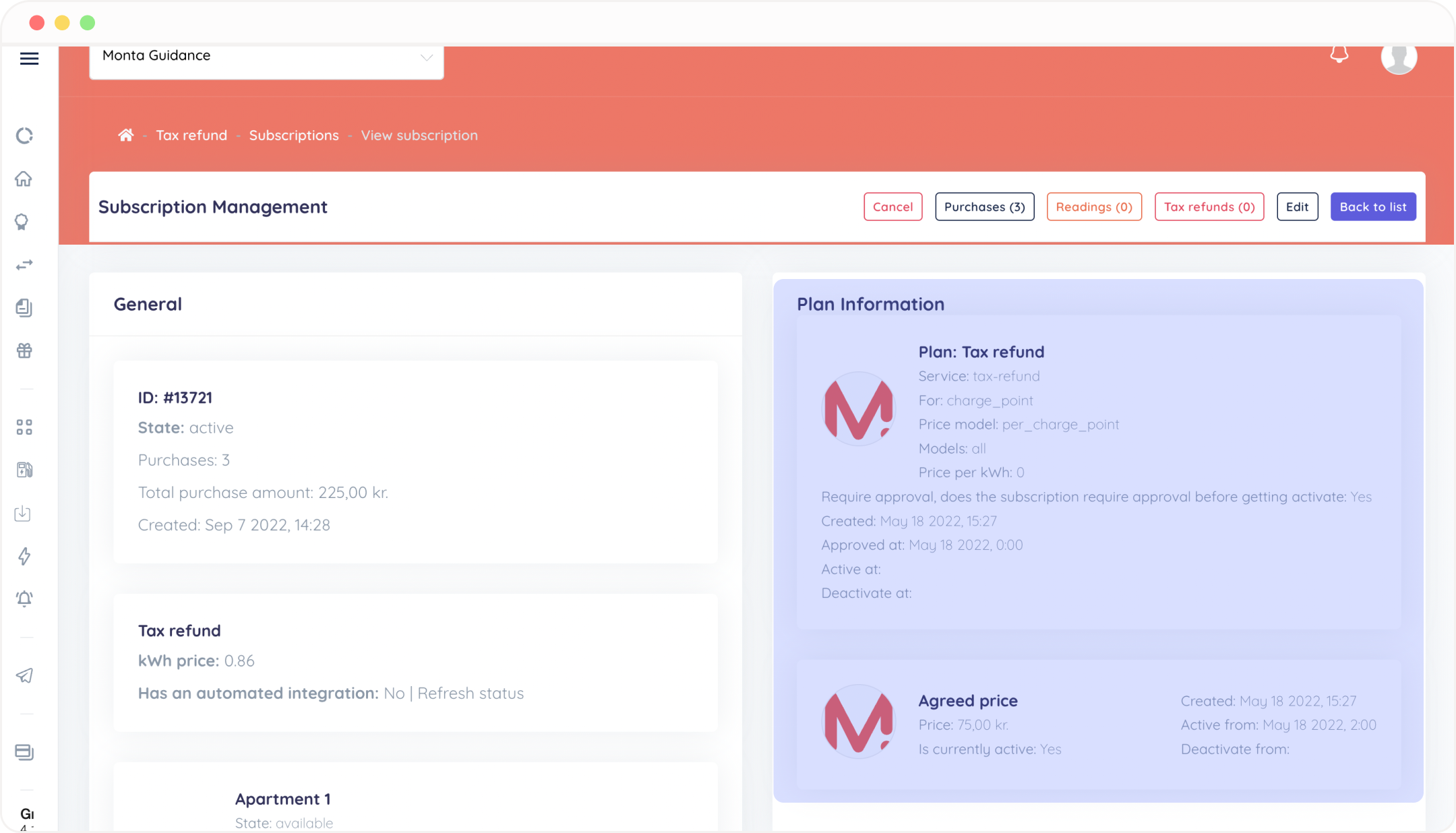 Agreement and Internal Note
You can find the contract that you and the end user have signed when subscribed, you can also upload a file. Here you can see the internal note made by you about that specific subscription, you can also add new notes. If you do so remember to click on "Save".