A discount promotion code will give the user a percentage discount when they charge at any charge point under your operator.
The promotion codes can be personalized heavily. You can give your code a custom name and description, set an expiration date or give a maximum amount of times a code can be redeemed. However, every code can only be redeemed once by the same user.
1. Go to Promotion codes
Click the "Promotion codes" section on the left side of the menu bar.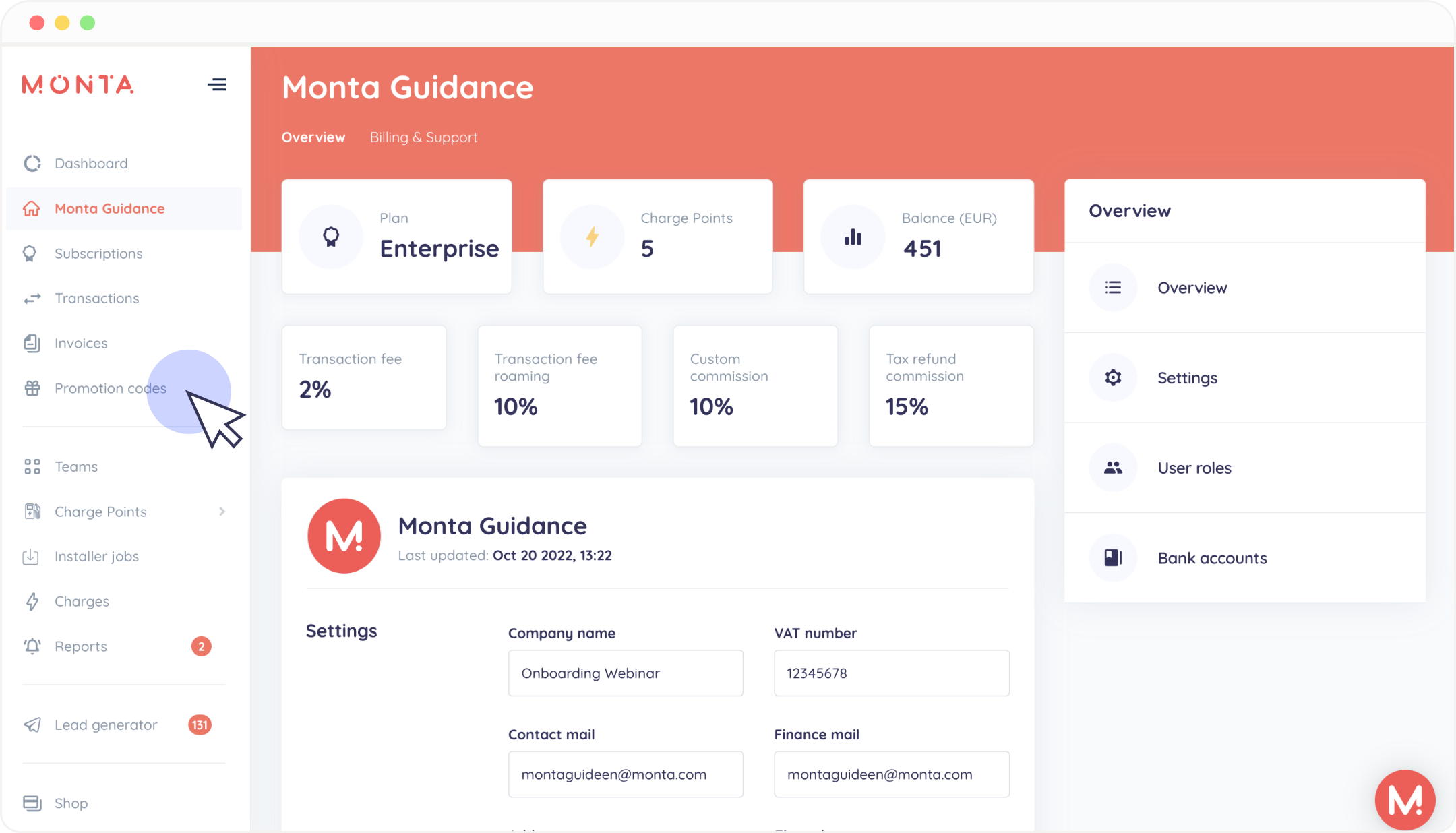 2. Create a promotion code
Create a promotion code by clicking on "Create".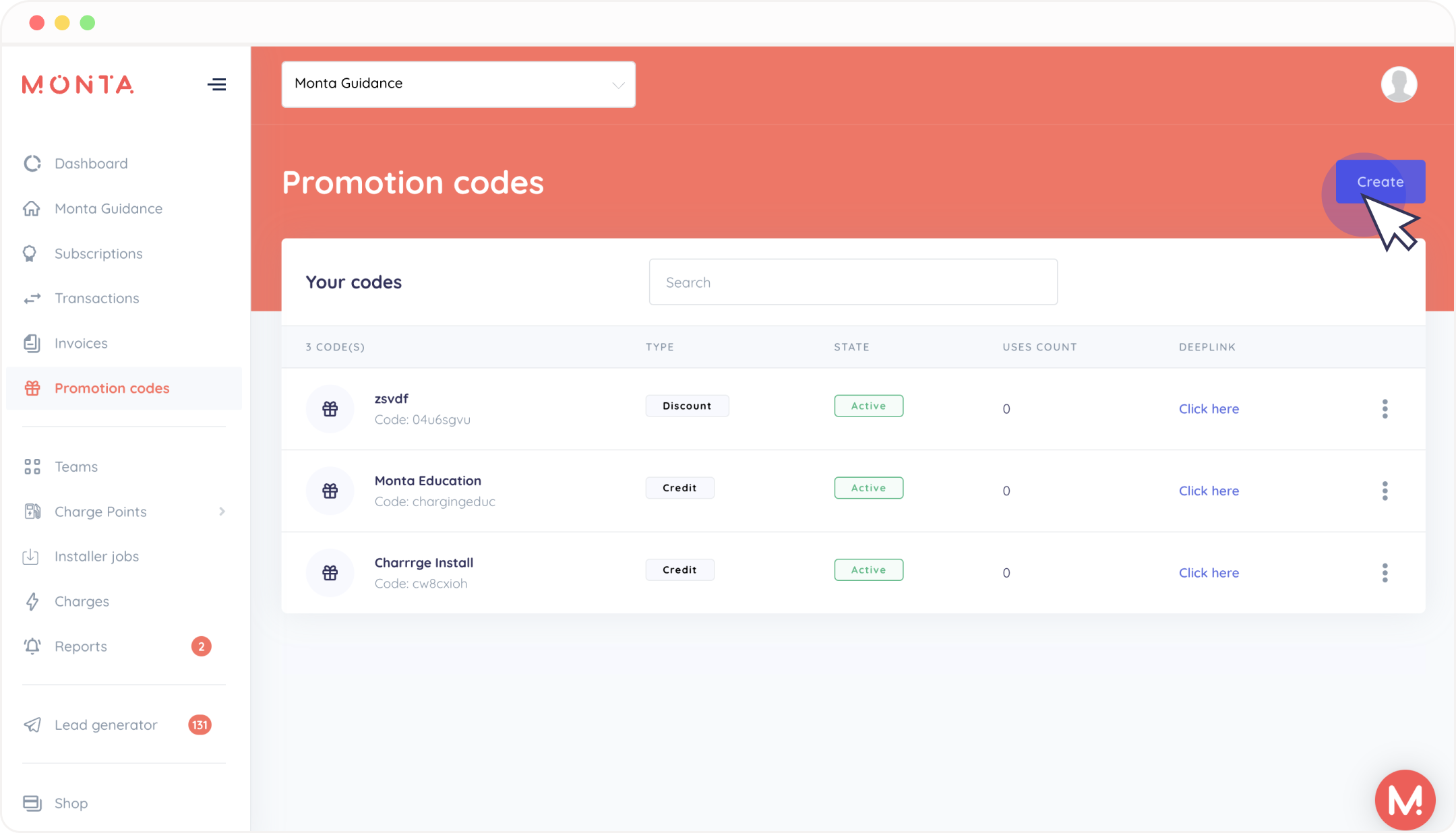 3. Choose Charging discount
Choose "Charging discount". This type of code will give the redeemer a discount when charging on charge points under your operator.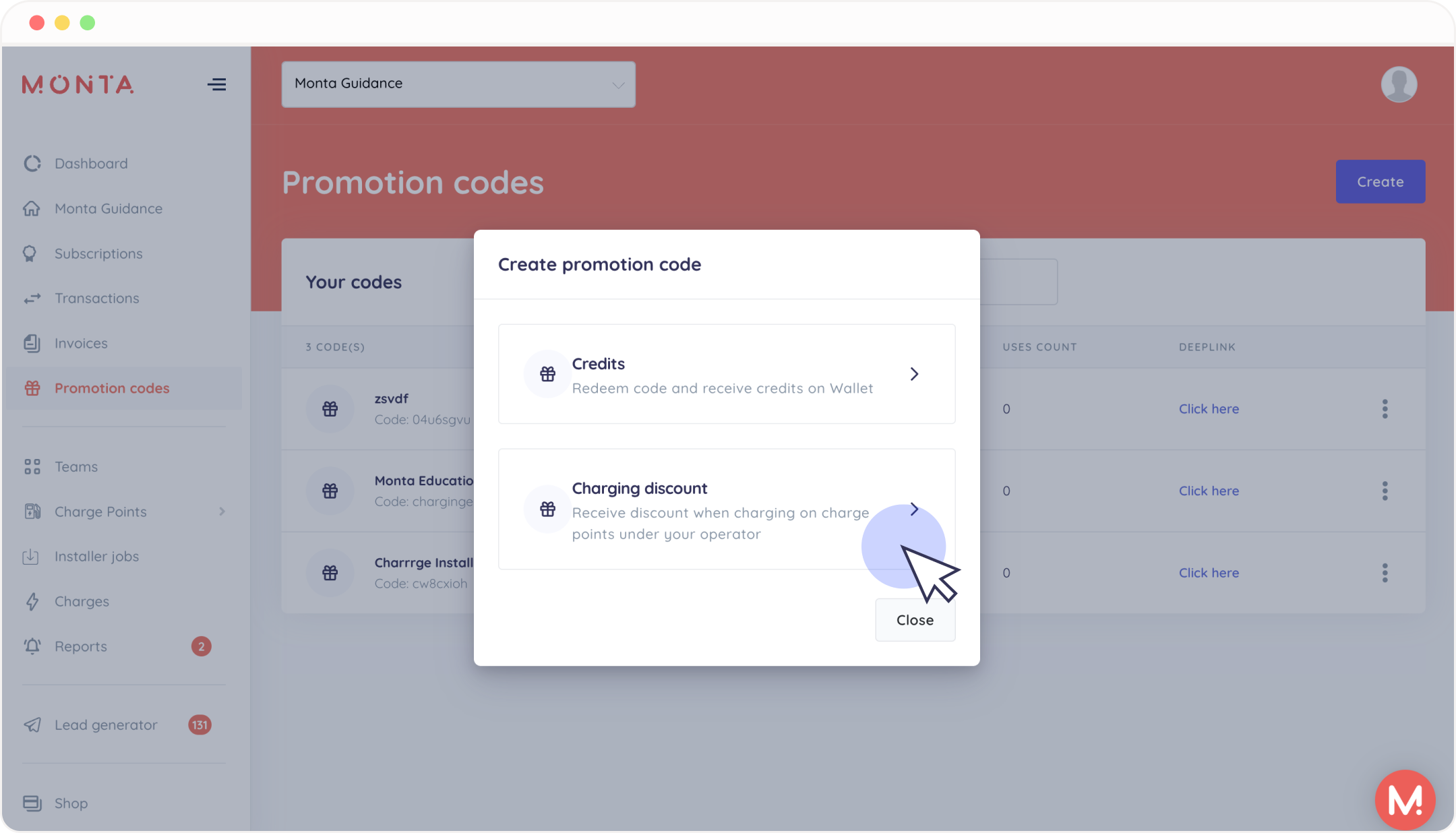 4. Enter name and amount
Enter a description of the promotion code and add a percentage value, which will then be discounted from the price any time the user is charging on one of your charge points. Once you are done, click "Next".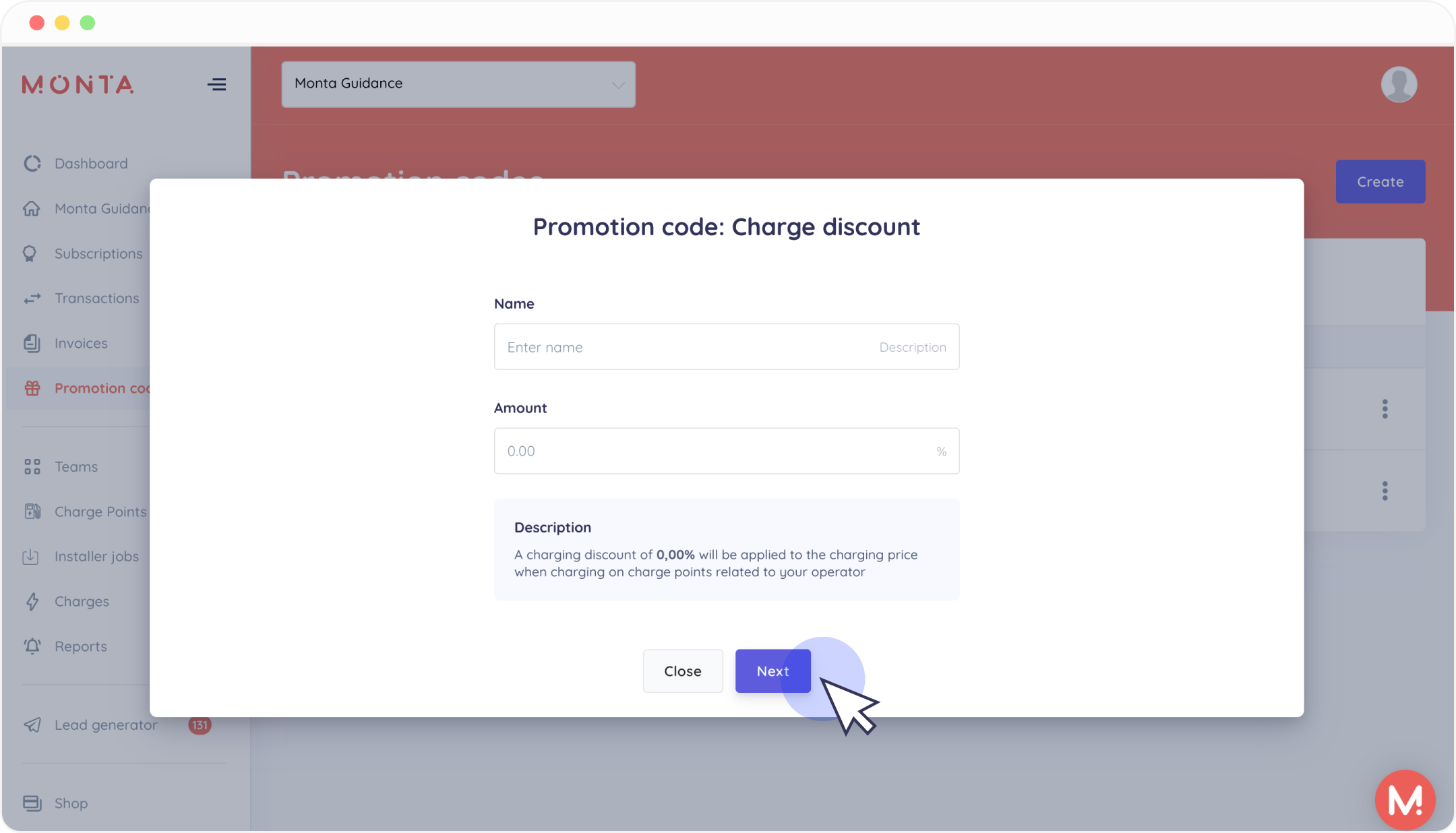 5. Fill in information
Where it says "Enter code" you can write what your code should be or you can click the button that says "Random". After creating the code, you can specify a start and end date. If you do not assign a date, the code will not have an expiration date. In addition, there is an option to set a redeem limit, where you can indicate how many times the code can be redeemed by different users. A user can only redeem a code once!
In the description you can write a text that is visible for the users.
To complete the process, click on "Create".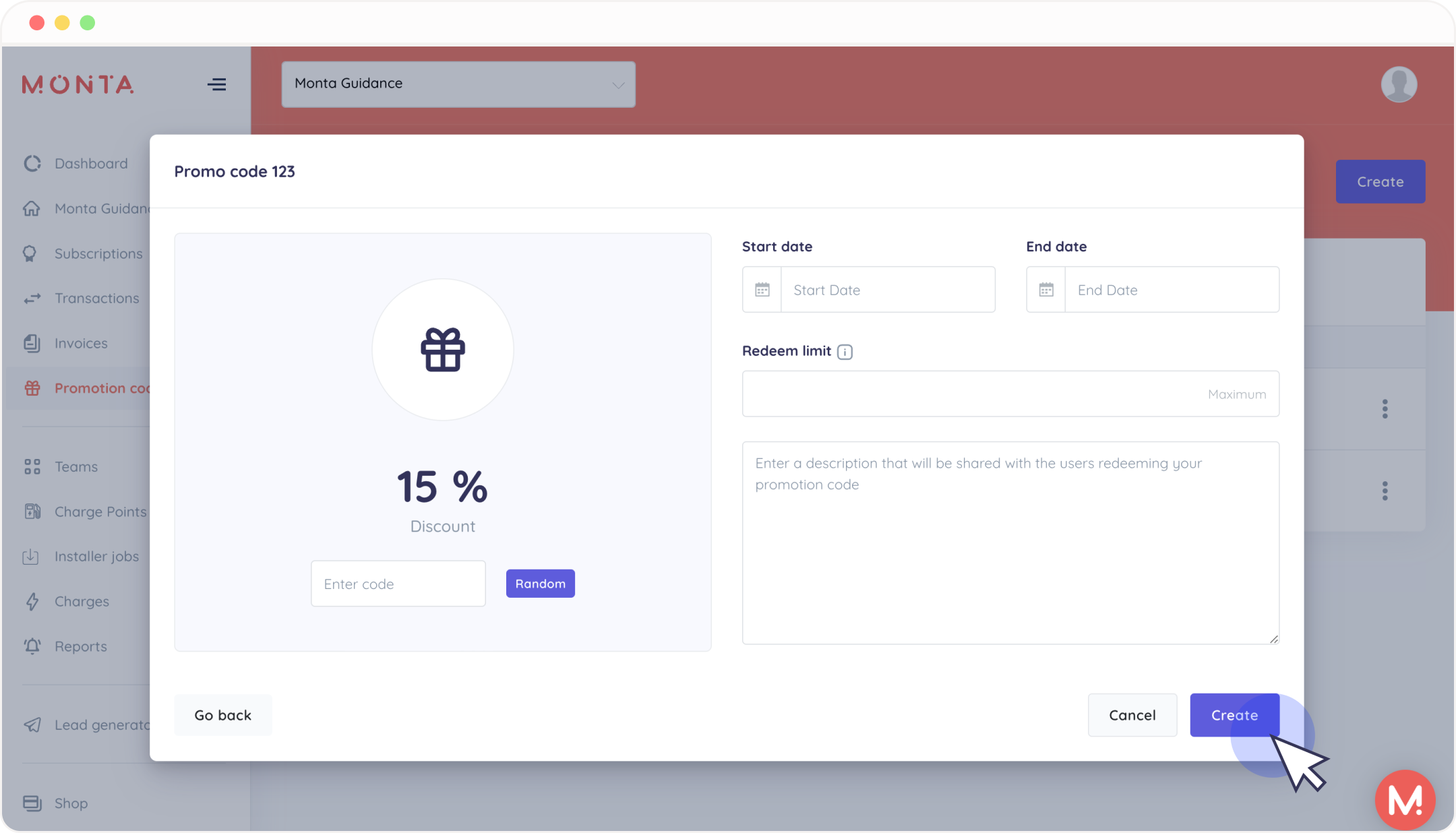 After generating a code, you find your code in the overview where you can also create a Deeplink which you can put in your promotion material. You can now share these promo codes with the users.
Under the heading that says "DEEPLINK", click where it says "Click here" to see what the Deeplink page looks like.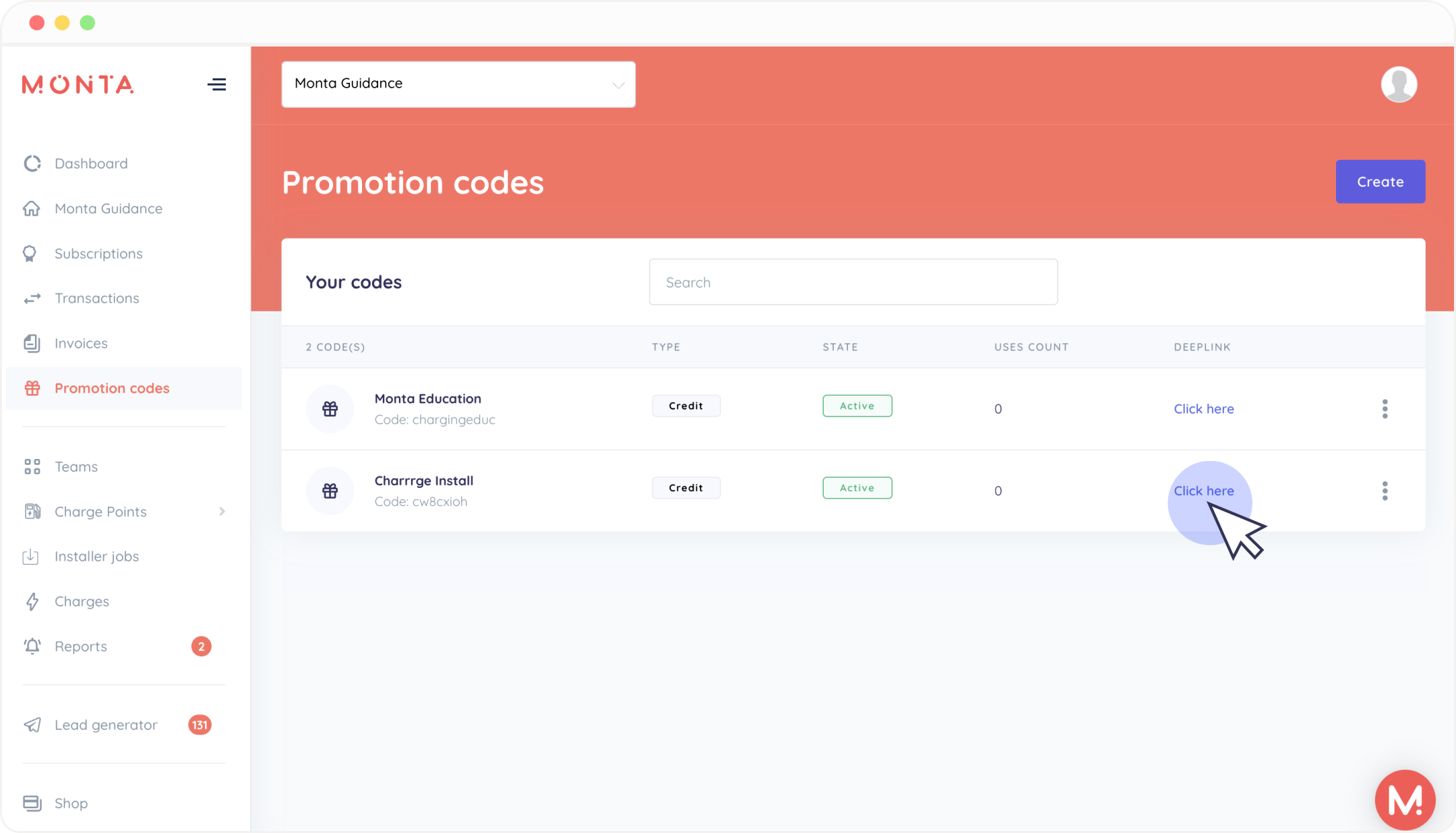 If you are wondering how to create credit promotion codes, please read this article.