Once you have an active plan you can always the information related to the plan. This is where you would update the terms and description of the plan. It would be updating the same fields you have filled in when setting up the plan, you can read more about it here.
1. Click on "Edit".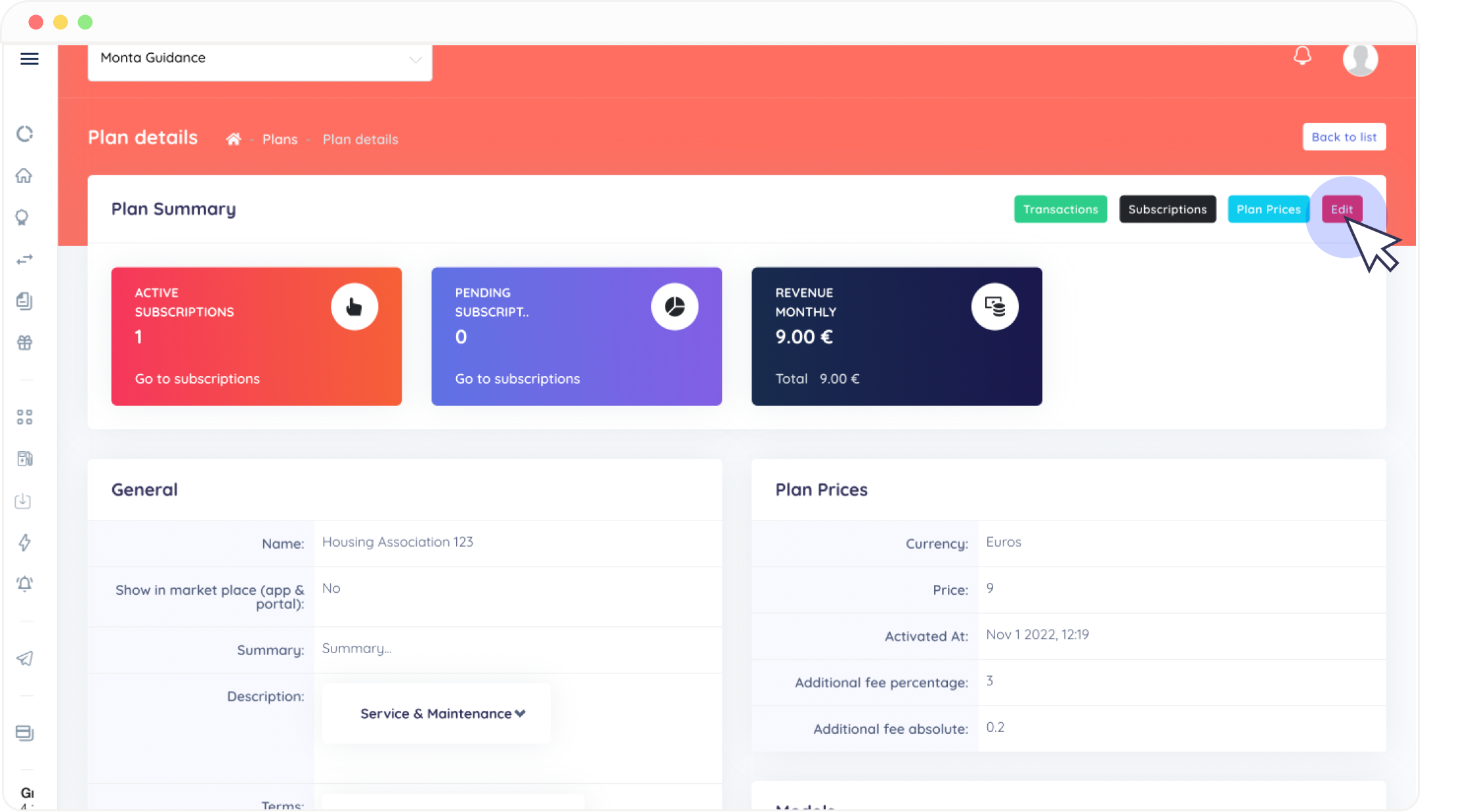 2. Add changes
Adjust the plan where needed and click on "Save".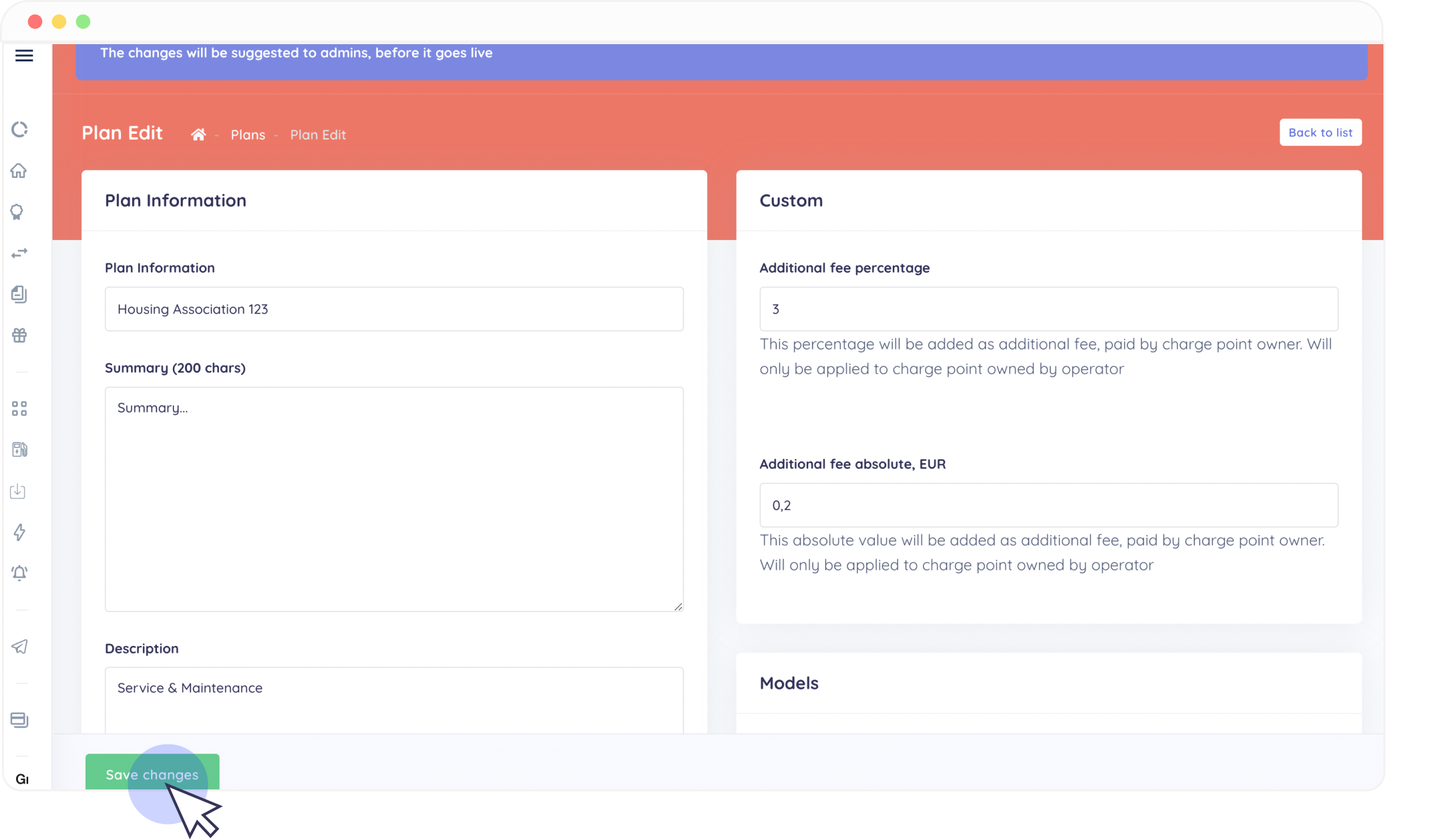 !!! IMPORTANT Once you make any changes to the already active subscription plan, the Monta Success team will have to review it and approve the changes for you.